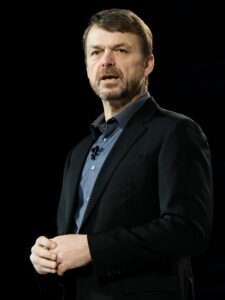 Fiat Chrysler Automobiles (FCA) has released its Q4 and full-year report for 2018. In an earnings call on February 7th, FCA's Chief Executive Officer, Mike Manley, announced that the company had "delivered another record-breaking year of earnings and generated significant industrial free cash flow, enabling us to end the year for the first time cash positive."
Manley reported that the year-end net industrial cash had gone from €2.4 billion (2.7 billion USD) to €1.9 billion (2.1 billion USD). He also noted FCA's gross debt had decreased by more than €3 billion (3.4 billion USD).

Overall, adjusted EBIT rose 6.6% in Q4 and 3.2% for the entire 2018 year. Adjusted net profit rose almost 40% in Q4 and 29% throughout the year. The weighted average number of shares outstanding for DilutedEPS raised a slim 0.4% in Q4 and a little over 0.7% during 2018.
FCA shipped 4,842,000 units in 2018, which was an increase of 102,000 units from 2017. Manley admitted, however, that some roadblocks arose throughout the year, including complications like changing duties in China and "regulatory disruptions brought about by the introduction of new emission testing rules."
Successes were mainly thanks to NAFTA and LATAM, which offset the decreases of APAC, EMEA, and Maserati. NAFTA's adjusted EBIT was up 19% to €6,230 million (7,055 million USD) and LATAM's adjusted EBIT rose a whopping 138% to €359 million (406 million USD). The report indicates these results are due to "positive net pricing, favorable mix, and higher volumes, partially offset by increased product content and launch costs related to new vehicles."
Numbers were not so great for APAC and EMEA, whose combined shipments were down 28% and 3%, respectively. The report indicates that the decline for APAC was likely due to "trade, regulatory, and competitive challenges" in China, and despite some growth for Jeeps in EMEA, the numbers were impacted by "regulatory disruption and transitioning new commercial organization."
During the conference call, Chief Financial Officer (CFO) Richard Palmer noted that "Maserati had a disappointing year" as well, as global sales dropped 28%. The adjusted EBIT of Maserati also sharply declined to €151 million (171 million USD) from €560 million (634 million USD), which the report indicates was likely due to "reduced profitability primarily due to market challenges in China."
The report also outlined some of the company's advances and awards from 2018, including an all-new Jeep Wrangler being released in Japan and the Maserati Ghibli diesel winning the "sportiest car" award from sport auto in Germany. Moto Trend named the Ram 1500 the "2019 Truck of the Year" and Argentina's Association of Automotive Industry Journalists deemed the Fiat Cronos the "Regional Car of The Year 2018."
Just like all other manufacturers, FCA will need to keep making improvements to continue seeing positive results throughout each quarter and annually. Recent issues such as the reports of the $77 million fuel economy penalties that FCA paid last year as well as the recall of 882,000 pickup trucks for pedal and steering issues haven't been a good start to 2019 for the company, but it is still early in Q1 and Palmer stated that the company's outlook is "very positive."