On Tuesday, March 24, 2020, The US government announced that a deal had been struck between the Trump administration and the bipartisan Senate. Valued at more than $2 trillion, the financial aid comes in the form of both tax breaks and spending to stimulate the US economy.
A significant portion of the stimulus package will fund measures to combat the spread of the novel coronavirus, although specific details haven't been fully released as yet. The monies designated to quell the COVID-19 outbreak are only a portion of the deal set forth, though.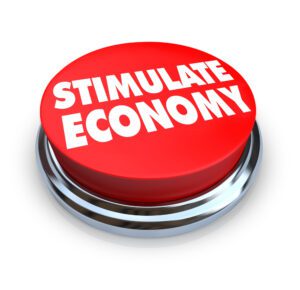 Where the Stimulus Package Goes
Broad strokes for the stimulus package a united Senate has approved have been reported by CNN. 
Direct relief to individuals and families will tally $250 billion. That will likely be seen as a combination of immediate income tax breaks as well as payments sent directly to Americans. 

$250 billion to bolster unemployment insurance benefits. With rampant layoffs and a foreseeably slow return-to-work schedule, millions of Americans will depend on this fund in the coming months.

$500 billion is set aside for loans to distressed companies. A nearly impossible task of keeping businesses open or helping to reopen after the pandemic will be aided by the half-trillion-dollar loans.

$130 billion to fund hospitals hit hardest.

$150 billion to support state and local governments that have emptied their coffers combating the virus.

$350 billion in loans for small businesses. These often privately-owned and family-run businesses are in dire straits as America has forced many non-essential businesses to close for the time being.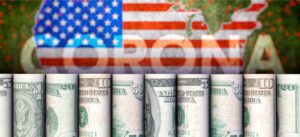 Where the Auto Industry Finds Assistance
While specifics aren't available at this time, the automotive industry will almost certainly find assistance in each category of the stimulus package. Nearly all manufacturing facilities have shut down auto production currently or shifted focus to manufacturing essential safety supplies for the epidemic, and traffic to dealerships is significantly suppressed. From supply chain to B2C businesses, the stimulus package provides much-needed relief for all.
A vast number of the million auto and parts manufacturing workforce have been sent home with pink slips and will draw off the unemployment insurance benefits in the Senate-approved package.
Parts manufacturers like Aptiv and Magna, not to mention almost every car manufacturer that retails in the United States, will likely have access to the $500 billion in emergency loans.
Dealerships who will inevitably suffer one of the worst sales years in history could struggle to stay in business without the available $350 billion in loans for small businesses.
And of course, individual support will go directly to many of those who work in the automotive industry. It's expected that individuals earning under $75,000 annually will receive $1,200 each while married couples earning less than a combined $150,000 will receive $2,400. An extra $500 per child will also be handed out. The payment amount will be scaled for higher-income individuals and families.
Timely Arrival 
As the stock markets have been in a freefall, the stimulus package announcement provided a positive note to make up lost ground on Wall Street. Undoubtedly, it will take time to make promised funds available to those who need it.
The deal now goes before Congress to be ratified, then sent to President Trump to be signed. The end of the coronavirus outbreak is still not in sight, and it's very likely Senate will need to re-convene in the coming weeks and months to discuss further financial measures. 
---
Did you enjoy this article from Jason Unrau? Read other articles from him here.
Car Biz Today, the official resource of the retail automotive industry.

Be sure to follow us on Facebook and Twitter to stay up to date or catch-up on all of our podcasts on demand.
While you're here, don't forget to subscribe to our email newsletter for all the latest auto industry news from CBT News.