Denise Chudy, General Manager of Contact At Once!, joins Jim Fitzpatrick at The NADA Show to talk about how the team at Contact at Once! are enhancing the retail shopping experience by providing a live person to answer the consumer questions accurately and timely through a chat or texting system on behalf of your dealership.
Contact at once! Provides all the tools a potential car shopper would need when searching for their next vehicle. Their program allows a customer to chat or text with a team member and explain what they are really looking for on the site. Two-thirds of consumers who text and chat are inquiring about a specific car. Denise explains how it is their companies focus to take the car specifics and make them easily assessable by the shopper online eliminating their need to vigorously shift and sort through a site. With their conversational commerce system, they assist the buyer in finding what they are looking for in a productive way that saves time.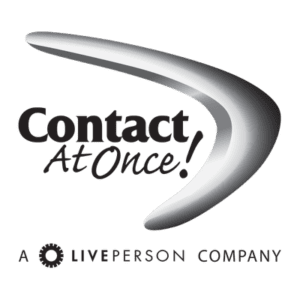 Car shoppers tend to want two things, speed, and accuracy, Denise explains to Jim and CBT News, and goes on to tell us exactly how her team comes into play for your dealerships gain. Contact At Once! understands that dealerships need support with customers reaching out. They are able to answer all questions in an accurate and timely manner. Their resources provides your dealership with reassurance that every call is being answered and every question has a accurate answer.