Today's Featured Interview: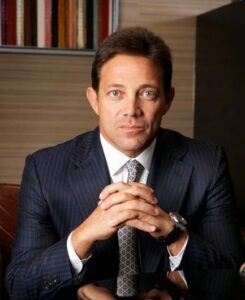 'Wolf of Wall Street' Jordan Belfort tells auto dealers what to focus on in 2020 and beyond (Part 2)
Welcome to part two of our conversation with world-renowned sales trainer, Jordan Belfort. After gaining major notoriety with his memoir The Wolf Of Wall Street, and subsequent film adaptation starring academy award-winning Leonardo DiCaprio, everyone is familiar with Belfort's story. Nowadays, Belfort has traded in his party lifestyle for a sales training, recruiting, and coaching empire. Watch the full segment here.

Top Headlines:
Rick Case, legendary automotive industry icon and founder of Rick Case Automotive Group, has died following a brief battle with cancer. A spokesperson confirmed that Case died at home surrounded by his family on Monday. Case built his auto empire during the course of a 59-year career. His 16 dealerships can be found in South Florida, Georgia, and Ohio. In 2019, Rick Case Honda won the nation's top dealership award from Honda for the eleventh year in a row. Case is survived by his wife and business partner of 40 years, Rita Case, as well their three children Rick, Ryan, and Raquel. Case was 77 years old.
Tesla held its "battery day" event Tuesday afternoon. The event also was host to the company's annual shareholders meeting. To maintain social distancing, the event was held outside with attendees staying in their cars. CEO Elon Musk gave an update on the battery progression of Tesla stating that new battery technology will result in five times more energy, a 16% range increase, and six times more power output. Musk also hinted at a Tesla vehicle in the works that will only cost $25,000. According to musk, the more affordable Tesla could be ready in the next three years.
Shares of Carvana jumped shortly after the company announced that it expects to set records in several categories during the third quarter including total revenue and retail units sold. Carvana shares finished Tuesday with a 30.6% gain. Shares of the online used-car marketplace have already increased more than 88% year to date before the spike on Tuesday. The jump in price put Carvana's market cap right under $39 billion.
The EV decade is here. After many EV announcements throughout the month of September, Lea Malloy, head of research and development at Cox Automotive Mobility believes that EVs will grow substantially over the next ten years. In a cox automotive report, Malloy says that there will be more than 600 different battery electric vehicles and hybrid electric vehicles available across the globe.
News Stories & Opinion: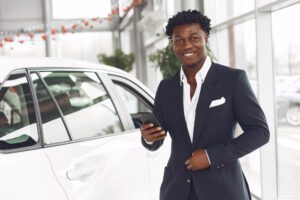 Consumer and dealer sentiment improving in new report
Consumers are becoming less concerned about the effects of COVID-19 when it comes to shopping for a vehicle, according to a Sept 22 Cox Automotive report. Data shows that shoppers are increasingly comfortable visiting dealerships for both the service department and the showroom. At the same time, dealers are experiencing positive trends in both digital retailing and pick-up and delivery services in the ever-changing COVID-19 environment. Read More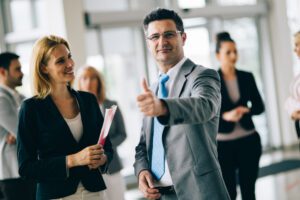 Finding true north as a leader – What's your declination?
"North on a map is easy to find (it's at the top). In most locations in the real world, though, magnetic north (where your needle points) and true north differ by a few degrees: That difference is known as "declination." In the continental U.S., declinations vary from 20 degrees east in parts of Washington state to 20 degrees west in parts of Maine. Because a single degree of error can set you off course by 100 feet over a mile, it's important to accurately adjust for declination." Read More
---
Did you enjoy today's automotive newscast? Please share your thoughts, comments, or questions regarding this topic with host Jim Fitzpatrick at jfitzpatrick@cbtnews.com.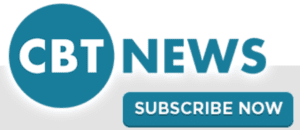 Be sure to follow us on Facebook and Twitter to stay up to date or catch-up on all of our podcasts on demand.
While you're here, don't forget to subscribe to our email newsletter for all the latest auto industry news from CBT News.