Today's Featured Interview: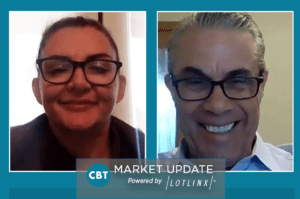 CBT News Market Update: Michael Tyman, Professional Success & Giovanna Scognamiglio, LotLinx
The first half of September is behind us, and here is a quick recap of last week's numbers. New car sales came out to a retail SAAR of 12.06 million, an 11.2% dip year over year. New-vehicle sales hit 265,482 slightly up 1.9% from this time last year when the inventory sold was 260,492. Used sales are up as well at 193,676, a 13.3% jump. Industry analysts saw a big ramp-up of sales coming into the Labor Day weekend, however, for the west coast markets, fires certainly had an impact. Here to break down Labor Day sales results and how these numbers reflect larger industry trends is Giovanna Scognamiglio, Senior Vice President of West Coast Sales at LotLinx alongside Michael Tyman, Founder and CEO of Professional Success, Inc. Watch the full segment here.
Top Headlines:
President Donald Trump caught the attention of many auto companies with several misguided and inaccurate claims at a Michigan rally Thursday night. President Trump suggested that he had revitalized auto manufacturing jobs in the state when actually jobs across the industry were being lost even before the start of the COVID-19 pandemic. As of February, there were 2,400 fewer auto and auto parts jobs in Michigan than when trump took office in January 2017 according to the Detroit Free Press. Trump also said, "We brought you a lot of car plants, we brought you a lot… and we're going to bring you a lot more." However, during the Trump administration, only one Jeep plant on the east side of Detroit has been announced.
Sonic Automotive continues its expansion as it opened its eleventh EchoPark used-car store last week. The new retail store opened in Houston, Texas as the second store opened in the Texas region. During the summer, Sonic announced that it intends to build a network of 140 EchoPark locations by the end of 2025, including delivery centers for hub locations. Sonic says that in the coming months it plans to open EchoPark locations in Nashville, Tennessee; Plano, Texas; Phoenix, Arizona; Columbia, South Carolina; and Austin, Texas.
Following a major stock climb, Nikola stocks fell as much as 13% after Hindenburg Research published a report accusing Nikola of "deception" and lying about its technology. The report alleges the company made non-working products appear as fully functional. The report also alleges that Nikola staged misleading videos and told "dozens of lies" about its capabilities, partnerships, and products. The company responded to the report saying, "This was a hit job for short sale profit, driven by greed. We have nothing to hide and we will refute these allegations." Nikola CEO Trevor Milton was extremely active on Twitter, slamming the report in a series of tweets.
Auto dealers across Oregon were forced to evacuate and temporarily close their doors as a series of wildfires ran rampant across the west coast last week. Many dealerships in Medford, Oregon were under evacuation orders forcing them close. Lithia Toyota of Medford posted a message on their Facebook page stating, "the health and safety of our staff, customers, and community is our top priority. Medford Toyota is closed today due to the wildfires in the area." The dealership has since been able to reopen and said it was fortunate to avoid any damage.
News Stories & Opinion: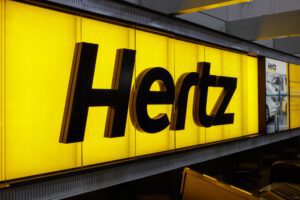 Hertz navigating bankruptcy, but rental car industry expecting growth
The goliath car rental corporation Hertz Global Holdings continues to battle its way through bankruptcy proceedings post-COVID. On May 22, 2020, Hertz filed for bankruptcy protection in the throes of the pandemic with roughly $19 billion in debt and almost 700,000 rental vehicles sitting idle. In Q2 2020 alone, a net loss of $847 million exceeded their total revenue for the quarter at just $832 million. Read More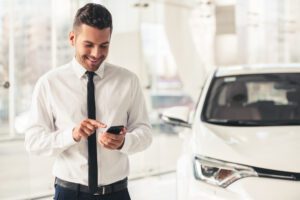 How dealerships can use geofencing strategies to target customers
As dealerships enter into their next quarter of the marketing plan, many think creating a new marketing campaign is not in the budget. Especially now. However, you can add something new by using geofencing to reduce your overall marketing cost significantly and still get some great results. Much of your cost savings and leads will come from a targeted and personal message tailored to a specific individual who is in-market and has accepted a request to hear from you. They're local, nearby, and they're likely to buy from you or at least seek more information. Read More
---
Did you enjoy today's automotive newscast? Please share your thoughts, comments, or questions regarding this topic with host Jim Fitzpatrick at jfitzpatrick@cbtnews.com.

Be sure to follow us on Facebook and Twitter to stay up to date or catch-up on all of our podcasts on demand.
While you're here, don't forget to subscribe to our email newsletter for all the latest auto industry news from CBT News.