Today's Featured Interview: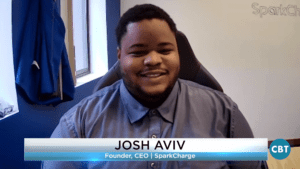 How tech startup SparkCharge is addressing EV charging concerns – Josh Aviv, Founder
The EV market is expanding and there has been an influx of companies entering the market, but there has also been a lack of charging infrastructure for these vehicles. SparkCharge is providing a solution to that with their 'ulta-fast' EV charging unit, known as the Roadie. Recently, the company appeared on the TV show, 'Shark Tank' and secured $1 million in funding from Marc Cuban and Lori Greiner. Josh Aviv, Founder and CEO of SparkCharge joined Jim Fitzpatrick on CBT News to discuss the growing EV Market and the Roadie. Watch the full segment here.
Top Headlines:
We are still awaiting the final count of the 2020 presidential election. Industry leaders have their own perspective of how each candidate will impact the industry. According to Volkswagen CEO Herbert Diess recently said that a victory for Biden would better suit the strategies of automakers especially in regards to the production of EVs. However, Bank of America securities analyst John Murphy told CNBC that a reelection for Trump would bring more of the same for the auto industry, both positive and negative. We will update you on the results of the election as ballots continue being counted.
On thursday, General Motors announced a massive profit for the third quarter. GM said that its net income surged 74% to $4 billion for the quarter. The company experienced a year over year increase from a net income of $2.3 billion in the third quarter of 2019. The automaker also announced that it repaid $5.2 billion of the money it borrowed at the start of the COVID-19 pandemic. While light-vehicle sales dropped, GM saw a 40% increase in sales of crossovers across its Buick, Chevy, and Cadillac brands. CEO Mary Barra also said that GM is still talking with Nikola about its planned partnership, however, the deal will be canceled if not finalized by December 3rd.
The workers union representing GM in Canada says that it has reached a tentative agreement with the automaker to reopen its assembly plant in Ontario. Canada's autoworkers union, Unifor, said that it reached an agreement with GM, allowing over 2,000 workers to begin working at the plant. The announcement comes as a shock as GM had initially planned to un-allocate the facility, which could have led to a strike by the union. GM released a short statement confirming the news but did not provide any additional details.
Auto dealers holding seats in the house of representatives have regained their spots on Capitol Hill. All five auto dealers running for reelection in the house won their races and will serve another term. Mike Kelley won his race in Pennsylvania, Don Beyer won in Virginia, Vern Buchanan regained his seat in Florida, Roger Williams won his race in Texas, and Carol Miller regained her seat in West Virginia.
Volvo trucks announced plans to launch a full range of electric trucks in Europe in 2021. In a statement on Thursday, Volvo said that it will sell a complete range of electric, heavy-duty trucks in Europe starting next year. The automaker said it is currently running test on its electric fleet to prepare it for launch next year. With a strong heavy-duty truck presence in the U.S., it's likely that the automaker's North American fleet could transition to electric if the shift in Europe succeeds.
News Stories & Opinion: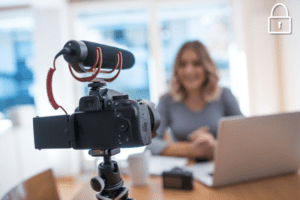 Why video marketing should be in your dealership marketing strategy
In recent years, video marketing has become an almost required component of any SEO or dealership marketing strategy. Consumers are drawn in by video, especially from brands that they purchase from: Fifty-four percent of consumers want to see more video content from a brand or business they support. Video marketing should be a staple of your SEO and marketing strategies, but how important is it to your dealership? Read More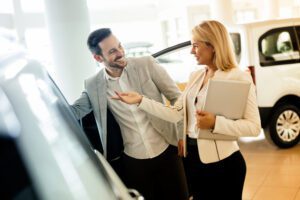 How dealers can improve their BDC processes
With many dealerships bringing back furloughed sales and fixed ops employees, it's a good time to remind ourselves that fixed operations are important to any dealership. And if you're leading fixed ops, you'd be the first to say that dealerships should focus more on budget, planning, and personnel to improve consumer traffic and customer experience. Read More
---
Did you enjoy today's automotive newscast? Please share your thoughts, comments, or questions regarding this topic with host Jim Fitzpatrick at jfitzpatrick@cbtnews.com.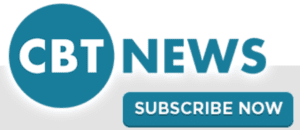 Be sure to follow us on Facebook and Twitter to stay up to date or catch-up on all of our podcasts on demand.
While you're here, don't forget to subscribe to our email newsletter for all the latest auto industry news from CBT News.