Car buying began in the late 1800's and has gradually been evolving since then. Mark Rikess of WardsAuto noted that car buying can be quite an unlikeable experience due to all of the interpersonal back-and-forth with salespeople and their managers that has been going on for decades. Instead of wanting to deal with an "aggressive, high-energy closer focused on wheeling and dealing," Rikess says, customers want to talk to a "true professional."
The issue, however, is that "true professionals" are getting harder to find and consumers have gradually grown more impatient with brick-and-mortar shopping in general, so more customers are looking for a shopping experience that require less haggling and less time at a dealership.
Car dealers are constantly trying to find ways of appeasing customers, and CarMax is working to make the buying experience better for them. The transformation of the car-buying process has been rather slow in comparison to other industries, but things seem to be ramping up for car buying in the new "digital age." CarMax, known for its success in the used car sales business, has brought its offering called "home delivery" into the Atlanta area, which partially entails a salesperson bringing cars for test drives to customers' homes or offices with no obligations.
Advertising Partner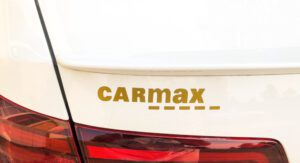 CarMax is hoping its new program is very appealing to prospective car buyers, as it requires no time in a dealership at all is that's what the buyers want. The process prides itself as being "simple," as there are only four steps that can each be done at home or work.
A customer can first browse for a car on CarMax's interactive website and then request a call about it. A specialist will call the customer to discuss all of the financing options available, as well as a trade-in, if applicable. To get an appraisal on a trade-in, the customer simply takes a few pictures and fills out some information regarding the trade-in. A specialist will then bring the new or used car to the customer's home or office for a test drive, and if the customer wants it, the paperwork is already prepared to be signed in the "mobile office."
Prospective buyers can place a hold on a car for seven days and buyers are also allowed to return the car for a full refund within seven days.
In July of 2018, Melissa Burden of Automotive News reported that the "home delivery pilot" had begun in Charlotte, North Carolina in 2016 and that CarMax had also started trying other processes to appeal to customers, including "online vehicle appraisals, preapproved financing, and expedited pickup at the dealership."
The new home delivery option in Atlanta takes everything a step further and works out so that the customer does not even need to step foot in a dealership, which CarMax hopes will increase customer satisfaction and therefore boost sales.
"Home delivery" service is currently only available in select markets in Georgia and North Carolina; however, it will surely expand if feedback is positive and cars are getting sold with it. Business Wire reported that CarMax's CEO, Bill Nash, stated that "the Atlanta launch is only the beginning." He also added that CarMax is expecting to have this service available to all customers by February of 2020.
Of course, most dealerships have a website where car shoppers can search or browse for a new vehicle. Some of these are more interactive and high-tech than others, but it has still been a revolutionary way to shop for cars. In fact, Burden noted that around 90% of car shoppers start their search online before spending time in a dealership. Now, CarMax's potentially revolutionary service may end up influencing the future of dealerships and the car buying processes.