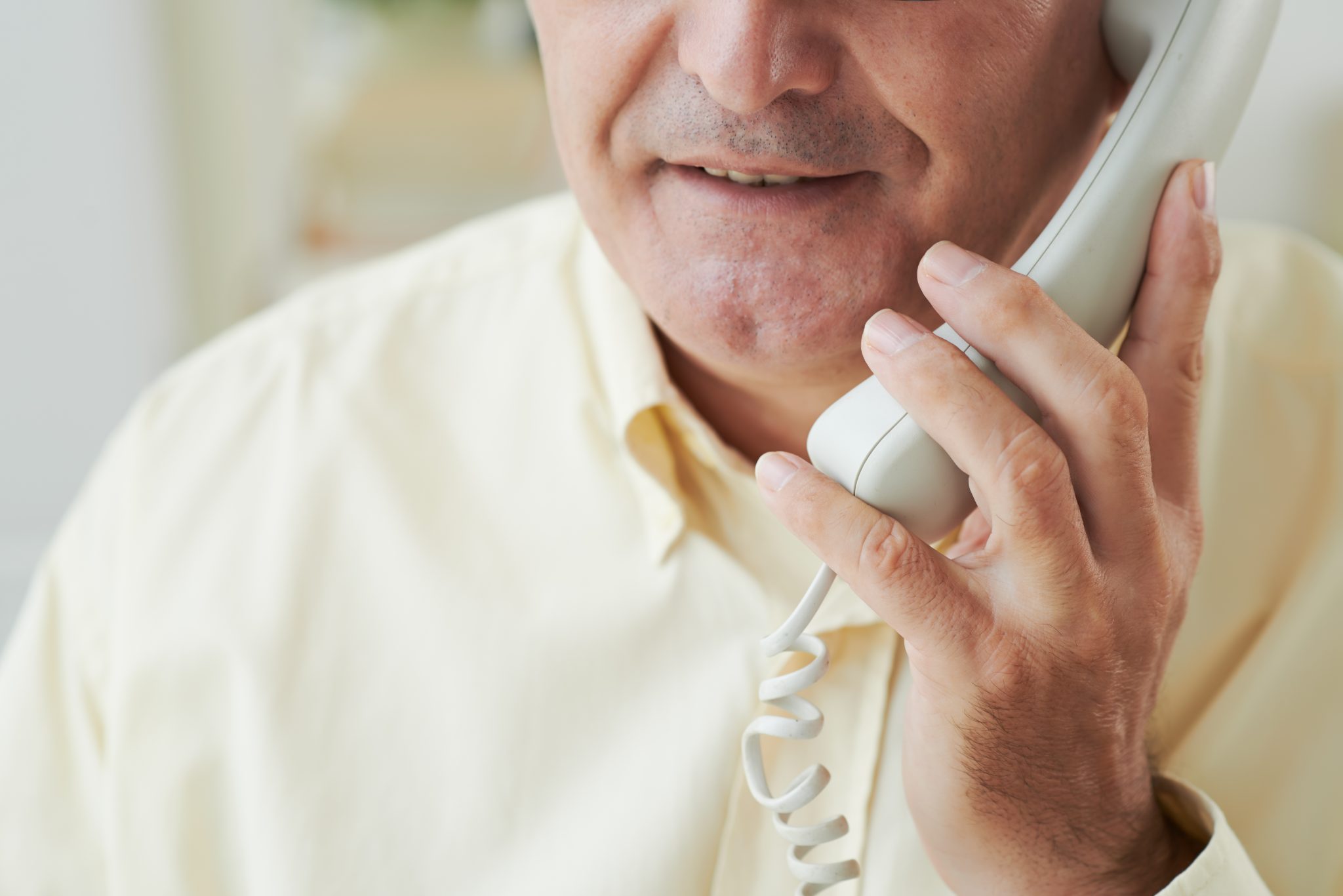 There are two quick facts about your customers and your dealership:
Fact #1: Customers are looking for a faster and better customer experience when they buy a car.
Fact #2: The "old school" phone processes at your dealership aren't sustainable to compete in the future.
When you combine those two facts, the reality of today's buyer experience becomes clear: Phones have become a fundamental cornerstone in building a satisfactory customer experience for your prospects. Customers are rating their dealership experience from the moment they dial your store to the moment they drive off the lot in a new car.
MAKE A GOOD FIRST IMPRESSION
Oftentimes, a phone call is the first and only opportunity you get to make a first impression. That phone call can be the only factor in a prospect's decision to either visit your store and buy a car, or do the same at your competitor.
So what do these callers expect? At a minimum, they are expecting to be connected with someone at the dealership who can actually help. They want their questions answered. They want a simplified buying experience. They want the first conversation to make them feel safe and comfortable with buying a car from you. All of which can be, surprisingly, determined in a single phone call.
The phone is your outlet to ensure you are meeting the needs of the ever-changing buyer's experience. Phones, alone, offer endless opportunities to best service customers.
Those gaps are the "old school" ways of managing the phone that I mentioned earlier.
So what are "old school" ways to handle the phone?
You can't let callers sit on hold. They want to talk now.

You can't just tell a customer the inventory is sold. They are willing to buy something else.

You can't forget to invite your callers into the store. Appointments sell cars.

You can't rely on soft appointments. Firm appointments boost show up rates.

You can't let managers neglect the importance of confirming appointments. Managers need to be making your most important follow up calls.

You can't ignore managing your CRM. You must track your leads so they don't slip through the cracks.

You can't expect simple outbound dials to get the job done. Your team needs more meaningful outbound metrics.
Most dealerships have come to accept these phone tendencies as the norm. "Sure, we could get better, but things are going pretty well here!" dealerships say.
That attitude might get you by this week. It might work for the next few months. The top dealerships, however, are quickly outpacing the competition by shedding these old school habits.
MEET THE 'NEW SCHOOL'
So, what can you do to ensure you are not stuck in the ways of the past? Adopt the "new school" ways of accomplishing a successful phone regimen.
Aggressively ensure every call is connected to someone who can help in 30 seconds or less.
Merely picking up the phone used to be considered enough to "connect" with callers. Dealers assumed that a high answer rate meant customers got the attention they needed. The reality is much different. We know that just answering the phone is a small first step in selling the customer a car. We know that answering a call does not guarantee getting a customer to walk through your doors. Instead, more often than not, just answering the phone and not truly connecting callers to their intended targets losses more business than saves it.
Implement warm transfer procedures to avoid dumping your expensive leads into voicemails.
Don't lose valuable leads because you are caught in the trap of leaving customers stranded on a line or aimlessly sending them to voicemails. Get into the habit of warm transferring callers. This simply means making sure a live human is servicing the customer right then and there. Basically, don't send a call to a sales agent's desk without knowing if they are available to pick up.
Prioritize the importance of requesting and inviting customers into the dealership on every call.
Why keep giving calls to Bob when he never asks for an appointment? Give those to Sally who always asks. Reward agents who are treating phone ups as a privilege by allowing them to handle more of them. In short, feed the winners, starve the losers.
Book firm time and dates for your prospects to come in for a test drive.
Allowing your agents to accept when callers say, "I will swing by something this weekend" without trying to set a firm date and time, doesn't foster a sense of commitment, does it? No. So it makes sense that the lack of commitment in a soft appointments leads to a 25 percent show rate versus the 75 percent show rate from firm appointments. It's not rocket science. No commitment, no reason to show. The only thing your sales guys are selling over the phone is an appointment. Sell the appointment to get customers through the door so you can close deals in person.
Hold your team accountable to goals that drive motivated performance.
Why continue to give credit for just outbound dials or simple call volume? The only way to save phone leads that slipped through the cracks is by reconnecting with them. So why measure your team's goals by their call count when most of the time they are just hitting voicemails or finding other ways to hit their call quota? Start measuring live connections and give credit to the guys that are bringing leads back through the door.
REMEMBER IT'S CRISP
To help you remember these tips, they can be simplified into four simple metrics that spell out CRISP. Connect callers rather quickly, Request and Invite customers into your dealership, Set firm appointments and Pursue missed revenue opportunities.
CRISP metrics are the way to ensure customers are not only experiencing the very best quality of customer service but they ensure you are doing the most with the leads you are already getting. Therefore, boosting your bottom line.
Want to break free from your old school habits? Go ahead, start incorporating the fundamental CRISP metrics into your dealership today. It's easier than you think.
Be sure to read the full article in CarBizToday Magazine, pages 10-11.