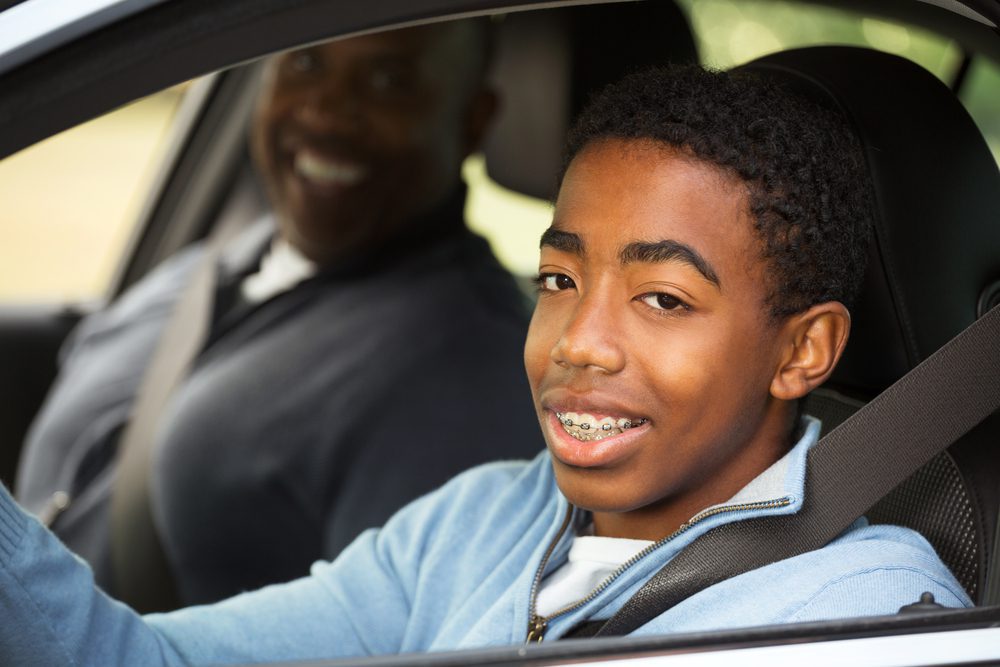 According to the AAA Foundation for Traffic Safety, 16-to-17-year-old drivers are nine times more likely to be involved in a car accident and six times more likely to be in a fatal crash than adults. For any parent preparing to let their children behind the wheel, these are startling statistics.
Today, teenagers not only have to navigate the sometimes-unpredictable world of driving, but they also have to do it while avoiding technology-based distractions that weren't present ten to fifteen years ago.
As a dealer, your goal is not only to sell the right car to these individuals but to also help ease the worries of parents buying their teenager's first car. So, what are some ways you can capitalize on these moments to create an exceptional customer experience that eases the concerns of parents and retains these customers for a future purchase?
We encourage you to take look at our tips and tricks for your dealership staff to help parents pick out the right car for their teens. 
Discuss Teen Driving on Your Website
Start the conversation about teen driving before parents even step into your showroom. Include a page on your dealership website that discusses some relevant statistics and offers tips on shopping for the right vehicle. Also, encourage parents to call for a phone consultation so your staff can gather information to prepare for their visit. Let them know that you are thinking of the well-being of their teens and will help them find the perfect vehicle.
Schedule a Phone Consultation Before They Come In
Keep an eye on your form submissions and phone calls to see if you can schedule a phone call before parents come in with their teenagers. If you are unable to do this, plan to have a few questions ready for them when they come in. Whether this is a phone or in-person meeting, here are a few questions to ask before you help them select a car: 
Inquire About the Budget
Many parents already have a family car, so they will likely want to balance a quality car with affordability. So, be sure to ask them what their ideal budget range is for the total cost of the car and monthly payments. This will be a second car, so keep this in mind as you help them select the right model. 
Ask About Preferred Features
Some parents may already have an idea of the features they want their teenager's car to have. So, ask them if they have any preferences for certain features. If they do, ensure you make a note of these so you can locate vehicles with these features during the purchasing process. 
Ask if They Already Have a Brand in Mind
Parents and their teenagers may already have a few brands in mind. So, ask if they do. This question will allow you to not only have some recommended models that they prefer, but you can also select alternatives if their brand preferences do not have the features they want or are outside of their budget preferences.
When They Arrive in the Showroom or are Ready to Purchase
Here are a few recommendations you can make as parents come in the showroom to make a final selection:
Offer new vehicles that are on the 2019 IIHS Safety Pick List.
This list includes many safe new cars related to their size (mini-cars, small cars, midsized cars, large cars, and SUVs). Cross-reference their preferences with this list and give parents a sense of safety and confidence by suggesting models from this resource. 
If there are budget concerns, suggest vehicles from the IIHS used vehicle list.
The same organization that offers new and safe vehicles, also provide recommendations regarding used cars. If parents are worried about having access to the latest safety features, suggest that they can also get newer features added to the vehicle after the fact. 
Have additional safety feature suggestions.
Side curtain airbags, blindspot monitoring, back-up cameras, and lane assist should definitely be on the recommendation list for a teen's first vehicle. So, be ready to discuss these with parents during the purchasing process. 
Keep reliability in mind.
Parents don't want a vehicle they have to take to the shop for servicing and maintenance, so make a point to also suggest cars that are reliable as well as safe. 
Turn it into an educational experience.
While the parents are likely footing the bill, you want to ensure you also involve the teenager in the process. Work with parents to teach teenagers about the financial and technical aspect of owning a vehicle, and how to adequately keep themselves and others safe while they are driving.
Final Thoughts
Purchasing a vehicle is a milestone for many teenagers and young adults. You want to ensure that you are not only selling a car, but are prepared to address their concerns about affordability, safety, and reliability. The tips above can help you point parents and teenagers in the right direction when buying a new or used vehicle. Before you know it, your dealership could become the preferred location for parents purchasing cars for their teens.