Welcome to another edition of The Friday 5 with Steve Greenfield, Founder and CEO of Automotive Ventures, an auto technology advisory firm that helps entrepreneurs raise money and maximize the value of their companies.
NADA Impact on Vendors
Big and sad news for the industry this week as the National Automobile Dealers Association opted to make its annual convention completely virtual and move it to Feb. 9 through 11, a rare Tuesday to Thursday schedule. NADA is always a great venue for dealers to discover new and innovative technology companies, and for a ton of M&A deals to get announced. It'll be sad to miss seeing all of this in person this year, but I'm certain they'll put on a strong virtual event.
Public Group Reporting
Earnings call season is almost upon us, and it looks like we're going to see an incredibly profitable third quarter for the publicly-traded automotive groups.
Asbury Automotive Group said Wednesday it expects to report a rise in adjusted net income of more than 70 percent on a per-share basis for the third quarter.
Group 1 Automotive announced that they expect Q3 earnings per share to triple. New- and used-vehicle gross margins have more than offset lower sales volumes amid inventory constraints.
Lithia Motors anticipates third-quarter net income to be up to 76% higher than last year.
CarMax reported record revenue and profits for their second quarter, which ended on August 31st.
While Q3 earnings are going to be strong, I'll be keeping an eye on analyst's Q&A to see if they reveal any softness going into Q4.
Vehicle Inventory
Despite a strong third-quarter performance for dealerships, there are warning signs on the horizon that the fourth quarter is going to be a bit more challenging.
New-vehicle inventories tightened further in September to just 2.11 million vehicles, a decline of about 150,000 vehicles from the previous month, the lowest industry inventory level in nine years — and more than 1 million fewer new vehicles available for sale than at the same point a year earlier.
Black Book indicates that wholesale prices continued to decline last week, for the fifth week in a row.  We're starting to see an influx of used inventory coming into the auctions – an increase that is expected to last into the first half of 2021, resulting from prolonged lease return delays.
In addition, lenders restarted repossessing vehicles, as the economy continues to feel the effects of high unemployment. With much weaker retail demand, and a projected oversupply of used inventory, Black Book forecasts a significant drop in wholesale prices this fall and winter.
M&A Activity
The resilience of the automotive industry through Covid has given more confidence to both financial investors and strategic acquirers. As a result, the M&A space is really heating up.
The National Venture Capital Association and Pitch Book published their Q3 report on the VC industry, finding that firms have continued to be very active throughout the pandemic. Deal counts and deal values are stable to up over last year. The massive expansion of later-stage private capital continues unabated. Valuations continue to rise. And exits have been very robust.
F&I Consolidation Continues
M&A activity in the F&I space continues.
Auto Experience, created in 2018 to pursue strategic business opportunities in the auto finance market, has informed Consumer Portfolio Services of its interest in acquiring the company in an all-cash transaction valued at $135 million dollars – almost a 100% premium to its pre-announcement stock price. Consumer Portfolio Services is an independent specialty finance company that provides indirect auto financing to consumers.
Envisics
It's good to see the OEMs continuing to make strategic investments.
The venture capital arms of General Motors and Chinese auto giant SAIC Motor Company, among other investors, invested $50 million dollars into Envisics, the U.K.-based startup that builds hardware and software that use a vehicle's windshield to project graphics and information that keys drivers into how the car's autonomous system is performing.
Arrival (EV)
This past week brought us more news about electric vehicle investments.
British EV startup Arrival has raised $118 million dollars from U.S. fund manager BlackRock. Five-year-old Arrival is focused on the development of electric commercial vehicles, including vans and buses. It previously had raised $111 million dollars from Korean automaker Hyundai and sister company Kia, as well as an undisclosed amount from the United Parcel Service.
ACV Auctions
Two interesting announcements this past week from online wholesale platform ACV Auctions.
First, ACV announced a partnership with the American Recovery Association, who announced that its members now can leverage ACV to seamlessly inspect, list and sell their repossession inventory the same-day — directly from ARA member storage facilities.
This week, ACV announced the addition of industrial-strength C-Level executives, including a Chief Financial Officer and a vice president of people and culture, which are usually signals that a company is preparing to IPO.
As we discussed last week, Software as a Service multiples for public companies are trading at an all time high of 15x revenue run rate. That's 15x revenue, not earnings. In parallel, stock markets and more specifically the tech industry is trading at all time highs. As a result, the IPO market is VERY hot. The New York Stock Exchange saw record IPO activity in September, and is expecting the same this month.
For a hot digital player like ACV Auctions, the window is open to IPO. Let's get this thing done before that window shuts.
Shift
Speaking of public listings, online used-vehicle retailer Shift Technologies is finally public. Shift completed its reverse merger and began trading under the "SFT" symbol on the Nasdaq exchange Wednesday. The transaction raised about $300 million dollars for Shift.
LMP Implications
We're definitely witnessing a blurring between physical dealerships and online models, both consumer-facing and wholesale. This convergence will continue, fueled by astronomical valuations of companies like Carvana.
This week we saw an interesting big deal from LMP Automotive Holdings, the e-commerce and facilities-based platform for consumers who desire to buy, sell, subscribe-for or finance used and new vehicles. LMP announced the acquisition of a 70% Interest in New York's largest franchise dealership group, Atlantic Automotive Group, and New York logistics and vehicle storage company, Atlantic Central Storage, in a deal valued at $608 million dollars. When technology companies start acquiring physical dealerships, you really need to start scratching your head. We're definitely in interesting times.
Gettaround
Peer-to-peer car-sharing marketplace Getaround raised $140 million dollars in a Series E round of funding, bringing the company's total funding to almost $600 million dollars. Getaround last raised money with a $300 million dollar Series D round, led by the SoftBank Vision Fund in August of 2018. Cox Automotive was an early investor in Getaround.
Companies to Watch
We have added a new segment this week – starting a watchlist of interesting companies that the auto industry should be keeping an eye on. If you read my newsletter, every month I highlight a few automotive technology companies to watch. Going forward, we're going to showcase a few of these companies each week on the Friday Five.
Today, we'll look at two interesting early-stage companies, Carwave and Privacy4Cars.
CarWave
On the back of KAR Global's $425 million dollar acquisition of BackLot Cars, and the potential of ACV Auctions going public sometime soon, the wholesale auction space is very hot.
CARWAVE is key player in this space, and aims to make the selling and buying process quicker and simpler for participating dealers.
Carwave was cofounded by brothers Bill and John Lauer back in 2009 as The Dealers Forum — an online franchise, frontline, vehicle auction. It's now California's fastest growing online B2B automotive auction, with year over year growth exceeding 80%. Their customer base includes more than 3,600 dealerships.
Carwave has a great selection of cars direct from franchise dealerships, with over 1,500 vehicles to choose from weekly. With more than 48,000 vehicles sold in 2019, CARWAVE is the largest dealer direct network in California, Arizona and Nevada, and continues their march towards a nationwide roll out.
Privacy4Cars
The second company that we'll highlight from our monthly newsletter's watchlist is Privacy4Cars.
Founder Andrea Amico was former President of Jack Cooper logistics and prior to that a McKinsey consultant.
Privacy4Cars is a patent-pending app designed to intuitively and rapidly delete Nonpublic Personal Information, or NPI, from vehicles while building a compliance log to meet privacy regulations.
Vehicles increasingly capture growing amounts of NPI from vehicle users – especially if a personal device is synced to the vehicle's systems.
Unless you take action, this personal and private data will be stored indefinitely and could be accessed and exploited by any future vehicle user. A growing list of new regulations (for example, privacy laws and cybersecurity laws) as well as a number of existing regulations  require companies to have robust, documented processes to protect and dispose of customer NPI records.
Privacy4Cars is being increasingly adopted by marquee players in the vehicle retail and wholesale industry.
---
Did you miss last week's episode of The Friday 5? Watch it here now! And don't forget to share your questions and comments with Jim Fitzpatrick at jfitzpatrick@cbtnews.com.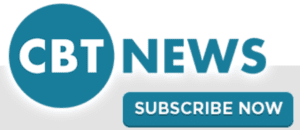 Be sure to follow us on Facebook and Twitter to stay up to date or catch-up on all of our podcasts on demand.
While you're here, don't forget to subscribe to our email newsletter for all the latest auto industry news from CBT News.