Last week the Center for Auto Saftey (CAS) published a demand for a recall of faulty KIA and Hyundai vehicles. Their demand is due to the large number of non-collision fires caused by 2011-2014 Kia Sorentos, Kia Optimas, Hyundai Sonatas, Hyundai Santa Fes, and 2010-2015 Kia Souls. At this time, the company is resisting the pressure, stating in a release that they have already addressed and recalled the Sonatas and Santa Fes, and that the CAS findings are faulty.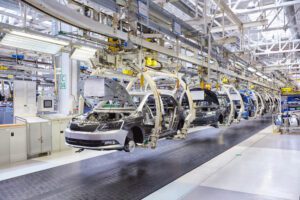 While there's no way of predicting exactly how this current drama will play out, you may well be wondering how it or recalls, in general, can affect your dealership, especially in light of the fact that recalls have become commonplace. According to a report published by the NADA Used Car Guide, now J.D. Power Valuation Services, recalls have risen dramatically since the turn of the century. Whereas the National Highway Traffic Saftey regularly averaged 95 recall events annually in its first two decades, by 2013 that number was up 86%.
Looking at the report, whether or not a recall will impact car prices and consumer confidence depends on a number of factors, the largest being the severity of the cause behind the recall. In general, customers are relatively used to recalls, due to the high volume of recalls in all sectors. Given how quickly new, safer products can be produced, the majority of recalls are carried off without a hitch to either side of the transaction.
However, if the recall is preceded by serious injuries or deaths, there's a higher likelihood the recall will affect brand perception. These recalls are the ones that will be more widely reported by the media, alerting an otherwise unconcerned public. Toyota's recall in 2010 would be a perfect example. After a number of highly publicized deaths, the company's prices plunged. Prior to their recalls, Toyota's prices were on average 40% higher than competitors. Once the recalls began they fell to 20%.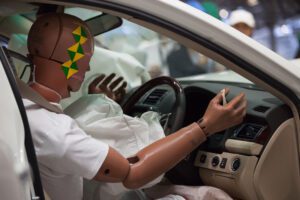 That said, while fatalities and extensive media reporting are the largest indicators of industry hits resulting from recalls, there's an exception: prior perception. If a company had a good reputation before a recall, chances are they're going to be hit harder than a company with a poor or growing reputation. This is why Ford emerged from their recall of 2000-2001 relatively unscathed. Though that recall, which involved Firestone tires, was a result of accidents that led to a number of deaths, at the time Ford prices were left nearly untouched, as consumer expectations for the brand at that time were low. In the aforementioned Toyota recall, expectations were higher, and the fallout was commensurate.
So when assessing any particular recall to determine how it will affect you, remember to keep these three indicators in mind: severity, reporting, and expectations. If all three are high, chances are you'll see prices affected. But if any are low, especially the last, you can assume little long-term impact will be felt, regardless of any occasional short-term hiccups.