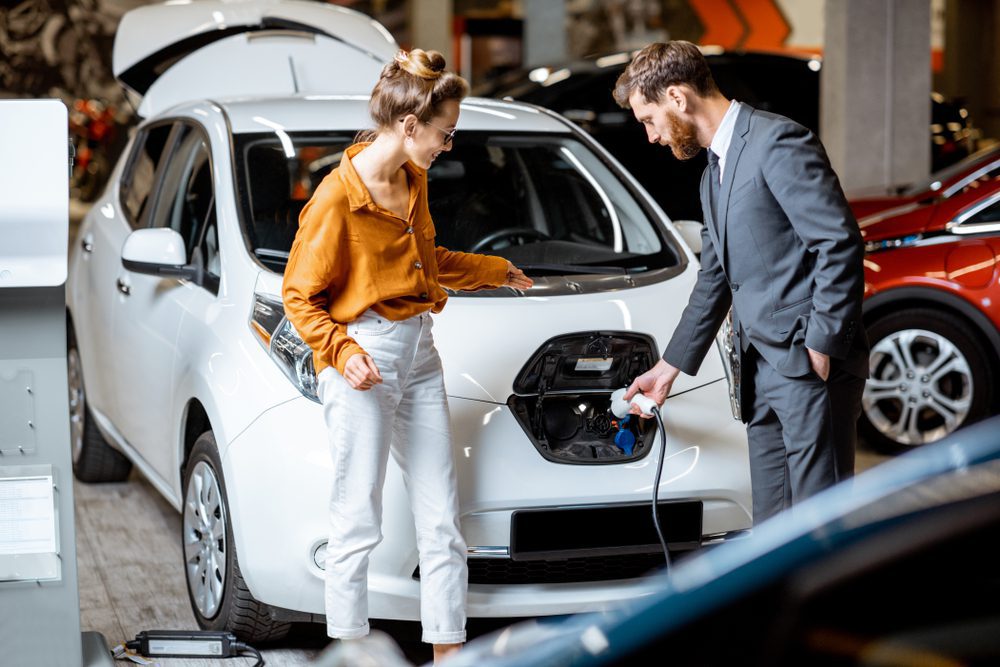 Last week, in the German newspaper Frankfurter Allgemeine Zeitung, Audi CEO Markus Duesmann said there are no new internal-combustion engines in development at Audi. With Audi and, seemingly, every other automaker moving towards government-mandated production of only electric vehicles, is there really a wide and deep market ready for that influx? Or will the electric market only exist for those who have the generous income to pay for the vehicles and the infrastructure needed to charge them?
Outside of price and sales, there are other challenges like securing rare earth materials from other countries and even situations like the current chip shortage issue. So, is it possible that the US and auto manufacturers are setting themselves up for trouble on the horizon?
The Ask
The Center for American Progress provides some information about the importance of federal support for EV production, sales, and infrastructure in a 2020 report.
They suggest the proposal of "…standards to strengthen domestic production, including the acquisition of raw materials, component production, and final assembly. In order to make these real, policymakers should attach these labor standards to government investments to boost consumer demand for EVs; spur manufacturers to invest in domestic EVs and critical EV components, such as battery production; and build a nationwide network of electric charging stations. "
The need for raw materials for batteries, for example, is real. And other countries have shown that they won't hesitate to hold back needed resources for political reasons. Money coming from the government is one thing, but raw material and component costs could raise prices beyond what governments can offset. And there's also the issue of selling what is produced.
If We Build It
Planners and futurists predict that hybrids and EVs will lead vehicle sales in North America over the next decade. But currently, they aren't very popular – even with incentives and rebates – unless it's for a wealthy target market.
In the US, higher fuel economy standards, fines, and federal requirements for EV production are pushing OEMs to look for ways to grow their EV sales. And in states like California, for example, some cities are pushing their own standards. In what looks like a test case for the state, the city of Petaluma wants to prohibit new gas station construction with hopes that consumers will look for alternative fuel vehicles. This type of intervention is happening in the UK, too, with Britain's planned prohibition of selling internal combustion vehicles or hybrids in 2030.
Regardless of the encouraging current local or international regulatory and incentives climate, JP Morgan shows EVs and hybrids in Europe only had a 2% share of total new vehicle sales in 2017. They also predict this will rise to around 9% of total sales by 2025. In the US, there are best-case predictions of EVs being over 38% of total sales in 2025. If everyone produces EVs, like the parent company BMW says will happen with Mini, is the industry willing to cut sales by 62%? And how many companies will there be to fight over the 38% of US EV sales? Or will they all go to the large and growing EV market in China?
There wouldn't be such a push for EV production if not for government intervention, it's true. But is money enough? Years ago, an OEM in California stated, off the record, "building EVs isn't necessarily the problem. But building EVs for a market that doesn't want them will put us out of business. And that's what's going to happen." That company had planned on having their top three models with electric alternatives by 2022, but that's been delayed.
They may have seen the writing on the wall. Last year, AutoPacific's regular new-vehicle satisfaction surveys of 70,000 car owners showed that less than 5 percent of those questioned said they'd currently consider buying an EV. "Consider" is different than "will buy."
In the End
Except for the ecologically dirty business of battery production and recycling, EVs' use is beneficial for the environment. Because of that, there is a need to make, sell, and use EVs to have a achieve goals for a better climate and environment. The US Senate majority leader Chuck Schumer is such a believer that he sees the need to get an EV in every citizen's hands or garage. His plan would give a point-of-sale discount even more generous and on top of the current $7,500 federal EV tax credit. The plan would include tax credits to manufacturers, subsidies for infrastructure to states and cities, plus money to businesses to build out charging stations at their locations.
However, the way it now looks, the government and auto industry may be planning to have a party for the changeover to an EV-only market, but the broader market consumer isn't planning on coming to it. And even worse, they didn't seem to want the party to begin with.
There's time between now and 2025 or 2030, but the clock is ticking.
---
Did you enjoy this article from Steven Mitchell? Read other articles on CBT News here. Please share your thoughts, comments, or questions regarding this topic by submitting a letter to the editor here, or connect with us at newsroom@cbtnews.com.
Be sure to follow us on Facebook and Twitter to stay up to date or catch-up on all of our podcasts on demand.
While you're here, don't forget to subscribe to our email newsletter for all the latest auto industry news from CBT News.