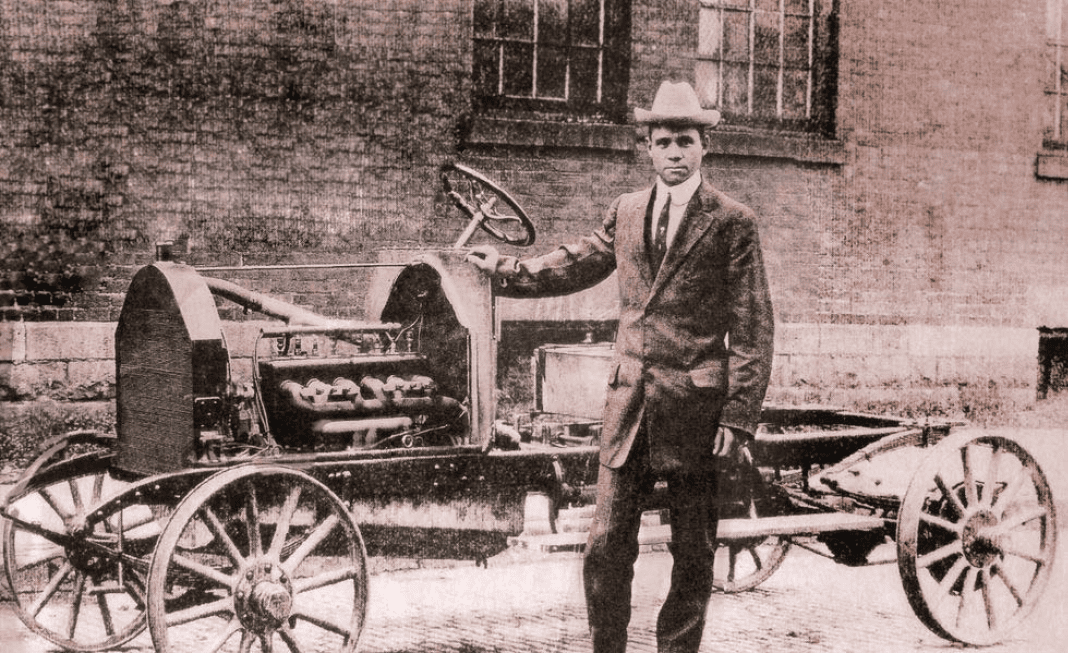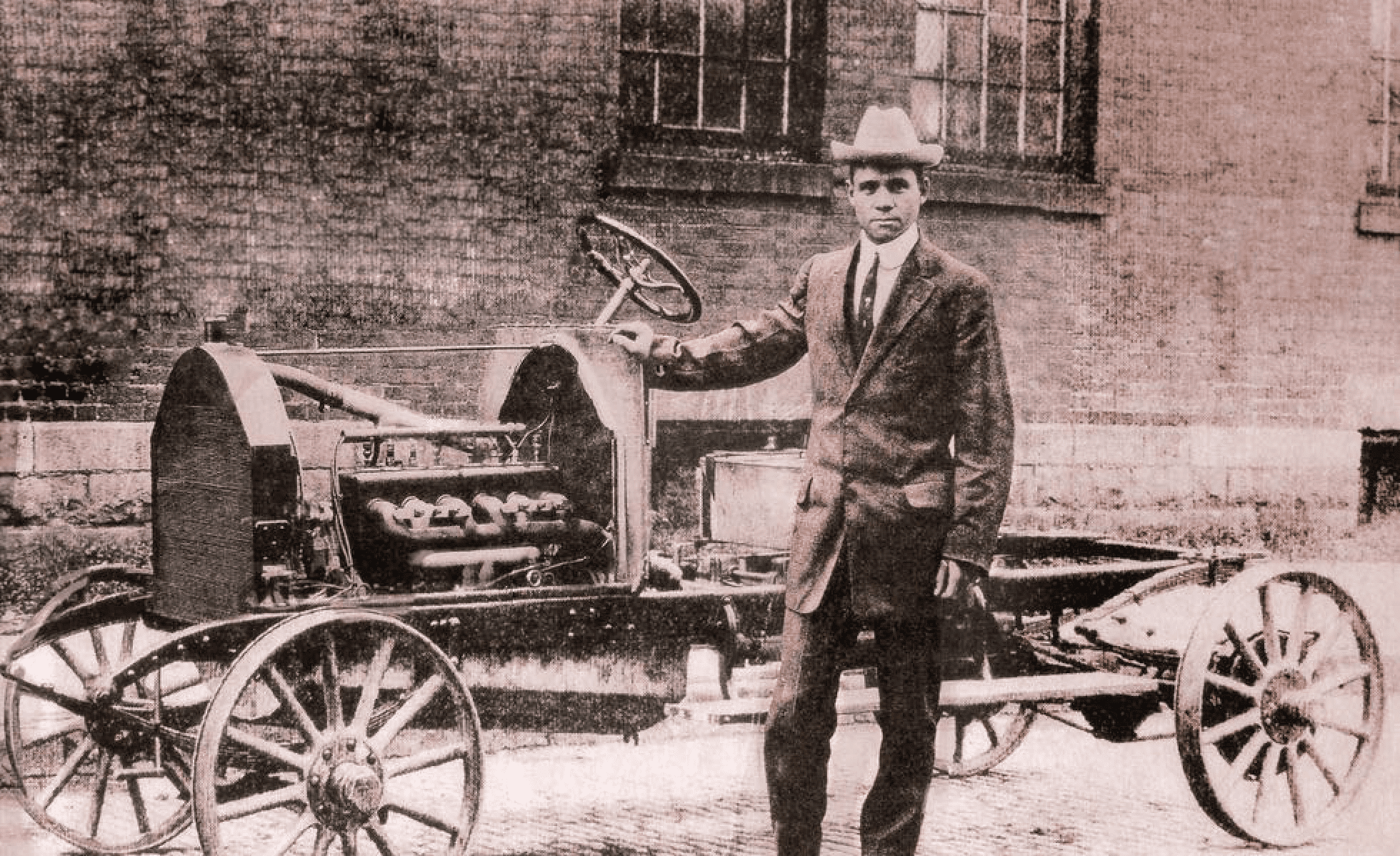 The most well-known individual to be inducted into the Automotive Hall of Fame 2020/2021 Induction and Awards Ceremony is Jay Leno, the long-time late-night talk show host with an insanely large and unique car collection. But four inductees recognized in Thursday's ceremony have impacted the auto industry in the US by breaking barriers of race and gender.
Charles Richard Patterson
Growing up in Greenfield, Ohio, Charles Richard (C.R.) Patterson experienced segregation and racism firsthand. Thanks to his father's belief in educating his children, C.R. partnered with another businessman to operate a carriage design firm and eventually bought his partner out two decades later.
In 1893, C.R. Patterson & Sons were formed, and C.R. was intent on moving the business toward automobiles as he believed it was the transportation of the future. The company performed automotive repairs and service before C.R. passed away in 1910 at 77 years of age. Five years after his passing, C.R. Patterson & Sons sold their first automobile.
Frederick Patterson
The son of C.R., Frederick Patterson was at the helm of the C.R. Patterson & Sons when they delivered their first car. The Patterson-Greenfield sold for $850 and was billed as higher-quality than the Model T. It had a 40-hp Continental engine and a top speed of 50 mph. It was Frederick who petitioned his father to add automotive services to the business, rightly convincing him it was the future of transportation.
In the early 1900s, Patterson's company employed white men in the factory, which was a brow-raising concept at that time. He became one of the wealthiest people in Greenfield, Ohio, regardless of race. Although the business folded in 1939 due to the effects of the Great Depression, C.R. Patterson & Sons is the first and only black-owned and operated automotive company in North America.
Helene Rother
Helene Rother fled Germany in the mid-1930s for France and then to the United States by 1941. Holding the equivalent of a master's degree from the Royal Academy of Graphic and Book Arts, Helene applied and was hired at General Motors in 1942 as part of the interior styling staff. Her role included designing and updating interiors for most of GM's brands. By 1947, Rother had established her own studio in Detroit's Fisher building and worked with Nash-Kelvinator and Pinin Farina among others.
Her marks on the industry include an address to the Society of Automotive Engineers (SAE) that highlighted the importance of design and buyer preferences in vehicle interiors and an invite to launch the 1951 Buick LeSabre concept car at the Paris Auto Show.
Charlie Wiggins
Born in Evansville, Indiana, Charlie Wiggins shined shoes in front of an auto repair shop in his youth. His aptitude shone through as he would diagnose vehicles as they drove onto the lot. When most of the shop's staff were drafted into WWI, he was hired to manage the shop floor.
After marrying and moving to Indianapolis, Wiggins worked at an autobody repair shop that he later purchased, and it became a hub for men regardless of race who loved fast cars including Indy 500 winner Bill Cummings.
Wiggins designed and built a car to race in the Indy 500 but was rejected in 1920 based on his skin color. Instead, he joined the Colored Speedway Association and was instrumental in its success. Between 1924 and 1936, Wiggins won the association's Gold and Glory Sweepstakes championship four times driving self-built cars.
He also contributed to engineering the 1934 Indianapolis 500's winning car. While he was not permitted to stand in Victory Lane with the rest of the crew, his contribution was well-respected in the industry. Wiggins' racing career ended in a wreck in 1936 and passed away at 82 years of age in 1979.
---
Did you enjoy this article from Jason Unrau? Please share your thoughts, comments, or questions regarding this topic by submitting a letter to the editor here, or connect with us at newsroom@cbtnews.com.
Be sure to follow us on Facebook and Twitter to stay up to date or catch-up on all of our podcasts on demand.
While you're here, don't forget to subscribe to our email newsletter for all the latest auto industry news from CBT News.