2018 will likely be remembered in automotive history as the year passenger cars were officially pronounced out and crossovers and trucks ushered in as the reigning vehicle of choice. This year saw several companies drop some of their car lines in favor of better performing models, most recently General Motors. Looking at the top-selling models among Chevrolet, Toyota, Honda, Nissan, and Ford, it's clear that times and buyer preferences are changing. We've ranked the best-selling cars using recent unit sales reporting data from those companies so you can see how they did overall this year.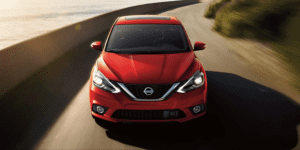 10. Nissan Sentra
One of the few small cars to make it on the list, as of the last reporting the Sentra moved 182,758 units, making it a worthy start to this list. And despite Nissan's popular crossover, the Rouge, outperforming the Sentra by over 150,000 units, the company has plans to move forward with a new generation, so Nissan is sticking with the car market for not.
9. Ford Escape
The third generation of Ford Escape did nicely this year, selling 230,565 units so far. While not much has changed, drivers continue to see the Escape as a solid offering they can trust.
8. Chevrolet Equinox
Though the Equinox sold roughly half as many units as the company's Silverado, the compact crossover still held its own, selling 262,544 units to date. Now offering three engine options, greater safety features, like a surround view camera, and up-to-date connectivity functions, the Equinox remains a favorite choice with buyers.
7. Honda Civic
While there haven't been too many style changes this time around, 2019 Civics are fitted with advanced Honda Sensing safety technology. Selling 277,486 units, Honda continues to do well with this sedan, though it's somewhat behind the company's CR-V sales.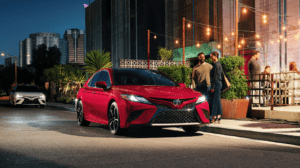 6. Toyota Camry
The best selling traditional passenger car on this year's top sold lists, the latest Camry model did decently, and overall a respectable 289,802 units were sold. That said, Toyota is looking to scale down production on the Camry and put more attention towards crossovers.
5. Honda CR-V
At 305,446 units sold, this crossover is holding strong a year after its latest generation release. While not the most popular in its category (see numbers three and four for crossover frontrunners), many projects that the vehicle could close the gap moving forward, as the CR-V seems to be sustaining a nice forward sales momentum.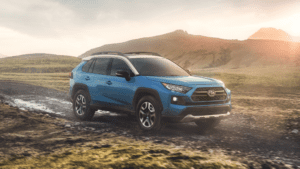 3 – 4. Toyota RAV4 and Nissan Rogue
Neck and neck with the Nissan Rogue, it looks like the year will end with a photo finish declaring Toyota RAV4 the top crossover. To date, the Toyota RAV4 has sold 15,422 units more than the Rouge, with 353,149 units all told. For its part, the Nissan Rogue has been a strong competitor, improving safety features, making it a favorite pick for families.

2. Chevy Silverado
Already a front runner by midyear, the Chevy Silverado pulled ahead of the competition with 472,402 sold to date in 2018. It's a serious truck, with a 12,500-lb. max trailering rating, putting it at the head of its class for crew cab models.
1. Ford F-Series
This shouldn't come as too much of a surprise as the Ford F-Series is the National bestseller in the States. Since 1948, over 34 million have been sold. With purchase trends leaning even more favorably towards trucks, it's easy to see why the popular vehicle continues to dominate sales. By October, Ford reported 749,456 units sold in 2018, making this its 43rd year at the top. Going forward, it's a safe bet that it will take some serious maneuvering if anyone else wants to take a shot at dethroning this champion.