There have been plenty of announcements from carmakers but EVs (electric vehicles) are still mainly for the elite.
Alternative fuels have been touted as the replacement for a petroleum-reliant automotive industry. Electric vehicles especially are expected to become mainstream, capturing a larger part of the market in the not-so-distant future. Yet, while there have been announcements from more than a dozen mass-market carmakers about electrified fleets, very few have actually been released to the market.
Where Are EVs?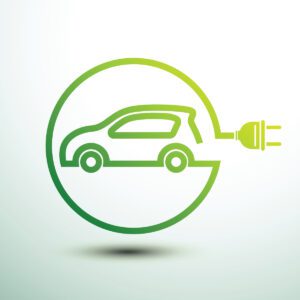 Advertising Partner

A handful of electric cars have reached showroom floors. The Chevrolet Bolt EV, Hyundai Ioniq EV, Hyundai Kona EV, Volkswagen e-Golf, the new Nissan LEAF, and the Mitsubishi i-MiEV are some of the models that are available for sale in most areas of North America. But among 17.2 million new vehicles sold in the US in 2017, barely one percent were electric vehicles.
In fact, since 2008, just over 400,000 fully-electric cars have been sold in the United States, according to research by HybridCars.com and Baum & Associates.
High End EVs Are Produced
It could be the way world markets can beat their dependence on oil, reducing emissions and preventing pollution. But it would appear that electric car technology caters more to the elite. High-priced EV models continue to dominate EV sales.
Tesla's premium EV models, the Tesla Model X and Model S, sold 13,120 and 15,200 respectively in the fourth quarter of 2017 alone. Cash price starts at $77,000 for the entry-level Model S.
The newly-released Jaguar I-Pace is an all-electric high-performance luxury SUV with a starting price of $69,500.
The Lucid Air, directly competing with the Tesla Model S, is expected to start at a paltry $60,000.
Supercars with up to 1mW of power are available including the Rimac C Two and the Chinese-built Nio EP9.
These high-end, high-performance luxury electric vehicles are geared toward a clientele that wants to stand out, not those with a penchant for efficiency. And with vehicle's priced at $60,000 and up, the battery cost is no longer as difficult to justify.
The Holdup in Electric Cars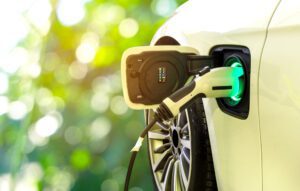 Developing mass-market electric cars that are cost-effective proves challenging. Lithium-Ion battery production is one of the main factors that prevent low-cost models from arriving on the scene. An average cost per kWh to build EV batteries is around $200. That pegs the Chevrolet Bolt EV's 60kWh battery cost at around $12,000. At that price, building EVs simply isn't financially feasible. It's evident in Tesla's production problems where the burgeoning carmaker hasn't turned a profit.
Another factor continues to be the cost of petroleum-based fuels. While gas prices remain affordable, demand for electric vehicles remains low. Carmakers continue to cater their production to the easy sales – the 99 percent who still own gas-powered vehicles.
As for electric car production, it will probably take a major industry disruption to spur carmakers toward full-on EV adoption. Until then, electric car sales will continue to be an exception for the upper crust and a select few intentional EV buyers.
Sources:
https://www.ucsusa.org/clean-vehicles/electric-vehicles/electric-cars-battery-life-materials-cost#.W6UZK2hKiM8
https://en.wikipedia.org/wiki/Electric_car_use_by_country
https://en.wikipedia.org/wiki/List_of_electric_cars_currently_available