The Automotive Production and Development Program (APDP) in South Africa (SA) has undergone some recent changes. The program requires motor companies to increase the value of local content in SA-made vehicles to at least 60%. The program also requires a dramatic increase in the number of black-owned companies that will be supplying components and sub-components.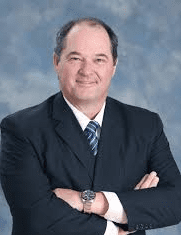 Ford SA president Neale Hill recently spoke about the revised development strategy that will come into force in January of 2021 and will run until 2035. Hill said that in order to succeed, the APDP must be part of a broad economic restructuring. While the country of SA is a rich source of iron ore and platinum, the motor industry is forced to rely on overseas beneficiation of these raw materials.
As long as this is the case, increases in local content can be no more than incremental. "We could make big leaps in local content if we only do something about the value chain," Hill said. "We need a multi-industry strategy."
So what does this have to do with the North American Auto market? These are exactly the types of issues facing the nations of NAFTA as higher regional automotive content, and substantial work wage requirements phase in over the next few years.
Over the next four years, NAFTA will require a phase-in of 75 percent regional value and a new labor content rule that will require substantial work at wages of $16/hour or higher. In this context, it is extremely interesting to see how SA will be implementing similar changes.
In SA, the issues surrounding broader economic change have not gone unnoticed by the department of trade and industry (DTI), which administers the APDP. As part of a broader strategy called the SA Automotive Masterplan, the government will improve national infrastructure, such as ports, rail and roads, making it easier for the industry to conduct its export-based business. More than half of all vehicles built in SA are destined for foreign markets.
Reliable electricity supply is another concern facing SA. Assembly plants all have emergency power available, but even a second's loss of power can cause production to be suspended for up to two hours while assembly-line robots are reconfigured.
In addition to electricity troubles, Durban, the country's main port, is a constant source of logjam frustration. Because of the logjam issues, Ford's Pretoria factory is currently exporting vehicles through Port Elizabeth. Maputo, in Mozambique, something the SA government would like to change.
Comprehensive components collaboration is one solution auto makers in SA are discussing to help meet the new requirements. Instead of seven motor companies each sourcing near-identical parts from different suppliers — often overseas — it should make sense to use one local supplier for all their needs. This is a solution that would work well in North America as well.
Hill said: "If we want to achieve the 60% local content target, we have to look seriously at collaborating, to get the local economies of scale we need. Things such as mirrors, seat frames, seat materials, wiring harnesses and steering wheels are possible. But we have to stop talking and do something about it."​