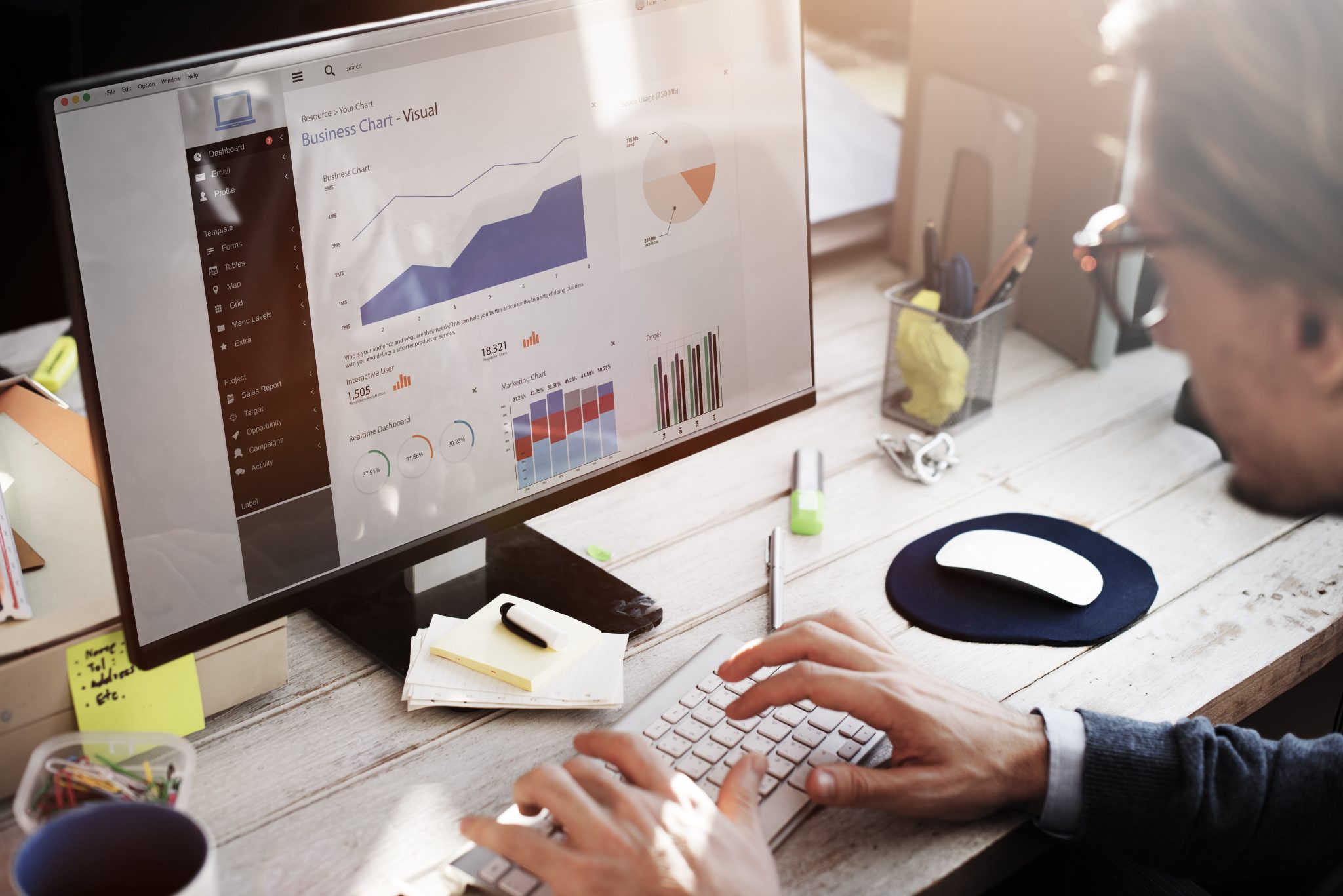 By 2021, Market Reports Center projects that Big Data Investments in the Automotive Industry will reach $5 billion. The Market Reports Center also already estimates that number to reach $3.3 billion by the end of this year, so we are well on our way to the 2021 projection. So, what's the big deal, and why should dealers care about Big Data?
Big Data can have a considerable impact on the automotive industry. The term not only applies to the vast amount of data itself, but the collection of information through connected devices, sensors, log files, and transactional applications. Today, the interconnectivity of all of our technology, from smartphones to car dashboards, enables automotive OEMs and even dealers to capture a variety of information about their clientele. The report by Market Reports Center has found that OEMs are already taking advantage of the data:
"Through the use of Big Data technologies, automotive OEMs and other stakeholders are beginning to exploit vehicle-generated data assets in a number of innovative ways ranging from predictive vehicle maintenance and UBI (Usage-Based Insurance) to real-time mapping, personalized concierge, autonomous driving and beyond."
So, how can dealerships benefit from the rise in Big Data and the emerging ways to capture this information? Read on for six ways to start looking at data a bit differently.
Take Advantage of Behavior Prediction Technologies
These newer vehicle models are sending upwards of 25G information an hour into the cloud. This number is equal to the size of a dozen HD movies. Cars are transmitting information about their routes, destinations, speed, and current condition. Some infotainment tools allow customers to access social media and even look at vehicle information. Dealers can use this to their advantage by using the data to craft a personalized customer experience that addresses the customer's needs according to their driving behavior.
Prompt Maintenance
As mentioned in the previous entry, connected cars are sending a lot of data into the cloud. One crucial piece of data is the current wear and tear on the vehicle. This information allows dealers to gain some understanding of when the car may need to come in for servicing. They can then send out specific messages about coming in for a repair at times when customers are more likely to respond. This takes away the guesswork about when to send a maintenance reminder and allows dealers to address the wear and tear of specific car parts.
Deliver a Direct Follow-Up
Did a previous customer just get married or expand their family? Did they relocate or experience a change of income? Big Data can help answer these questions so dealers can intelligently reach out to past customers with new car options. Instead of blindly sending out email newsletters at set times, dealers can send out direct follow-ups to compliment life events. It is the act of giving customers information only when they need it, instead of bombarding all contacts with advertisements for new vehicles. Dealers can cleverly differentiate who is in the market for a new car from those who may only need a repair.
Better Manage Inventory
Having access to that consumer buying pattern and preference information is not only helpful for marketing. It can also give dealers understanding of how much inventory they need. Are certain models receiving more ad clicks than others? Is a change of the economy bringing in a new wave of buyers who prefer a specific type of car? Having access to data such as this gives dealers a better idea of what they should order for the lot. This act helps dealers save money and become a bit nimbler when it comes to inventory management.
Offer a Better F&I Experience
The F&I Experience can be a point of apprehension for customers. However, the more dealers know about their customers, the faster the F&I process can be. Third-party data sets can give the sales staff and F&I team insights about credit data and other financial information that can help tailor the experience so customers are introduced to vehicles they can afford. Big Data can also help staff only discuss F&I products customers are more likely to purchase. Having access to this data diminishes the amount of paperwork during the process, and gets customers into cars a lot sooner.
Prepare for the Future
Predictions are not always correct, but an increase in data aids dealers in making more precise projections. Is a new generation of buyers interacting with vehicles differently than their predecessors? Are buying patterns changing because of the weather or economy? What impact will gas prices have on the types of models sold? While dealers may currently have a bit of insight into these questions, the specifics of Big Data gives dealers even greater comprehension into how these events impact their future.
Final Thoughts
There is a reason why Big Data investments will reach $5 billion in 2021. Automotive industry stakeholders see the massive potential of having access to unlimited amounts of data. OEMs and vendors can deliver an unrivaled customer experience. Dealers also have a huge stake in this development and can benefit significantly from utilizing Big Data. As our devices become even more connected, the data will become even more detailed and precise. As a result, dealers have a lot to gain from investing in the collection of Big Data even before the arrival of 2021.
Sources: Dealer Marketing, Market Reports Center, Quartz, insideBIGDATA