With Amazon's recent purchase of the online pharmacy company Pillpack, it is hard to ignore the thought:  is there any industry Amazon founder Jeff Bezos doesn't want to dominate if there is a profit to be made?  In less than 25 years Amazon has gone from being an online seller of books to become the largest internet retailer in the world in revenues and market capitalization.  Amazon's aggressive growth in the marketplace was the focus of a 2016 "Newsweek" article entitled: "How Jeff Bezos is Hurtling Toward World Domination".
New Competitors to Your Tire Business
Now, just when you think there isn't any other possible road block that could keep dealers from selling more tires, Amazon has entered the online tire business.  And like everything Amazon does, competitive pricing, product availability and quick delivery makes them hard to compete with if you aren't serious about getting your share of the $30 billion in annual tire sales in America.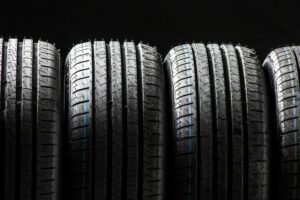 With Bridgestone Tires 2015 purchase of Pep Boy's and now Sears Holdings expanding the number of its Sears Auto Centers, it seems that the independent auto repair industry is fully invested when it comes to selling tires. According to an article in "Tire Review Magazine", "Sears Holdings says it will be growing the number of Sears Auto Centers available for tire installation services for consumers purchasing tires on Amazon.com".  Sears currently has 41 locations and plans on growing to 118 nationally as its tire and service business expands.
Sears reported that since May of this year, when this relationship began, their maintenance sales have risen exponentially and that over 90 percent of the Amazon customers are new to Sears.  A large portion of that 90 percent might very well be made up of defected dealer service customers.  As I visit dealership service departments throughout the country, I have to admit, service advisors are only slightly vested in selling tires.
Tirehub is another wholesaler that is growing rapidly. In July BF Goodrich and Goodyear Tire & Rubber announced possibly pulling away from ATD and joining forces with Tirehub as a distributor to reach more customers.
As you may have heard me state in a previous "Weekly Tune Up" show, according to "Modern Tire Dealer" research in 2017, passenger car replacement tire sales equated to $25.4 billion dollars and light trucks another $5.2 billion dollar industry.  I so desperately want our dealership service departments to be much stronger competitors in this market.
The question then becomes; how serious are you about selling tires? As the popular song lyrics go, "a little less talk, a little more action". 
As we can see with the news of Amazon's move to sell tires online, the competition is steadily growing.  If you know anything about Jeff Bezos and Amazon, they won't be satisfied with a little piece of the pie.  Anyone who sits back and does nothing to fight for the tire business of their customers will probably end up losing a good portion of their business to Amazon or to Amazon supplied service shops.
Take Action Now!
Dealers and managers, if you are serious about holding your staff accountable for selling tires, then I suggest you do the following:
First, I would contact your Dealer Tire representative and arrange for some good old-fashioned tire training for your advisors, techs and parts people.
Second, train service advisors on giving the customer multiple options on tires. Consumers want choices today; it is the basis of consumerism.  Imagine driving up to a fast food restaurant window and finding there was only one burger choice, one choice of fries and they only offered  Coke to drink. Suppose there was only one movie available at the theater, one style of garments at your local clothing store and one diamond ring at the jewelry store. A girl has gotta dream!
Third, create a decline tire labor operation. Make it mandatory that service advisors have to place this op code on a line in the repair order if a customer declines the recommended tires.  And have your advisors list more than one tire offered to the customer. This isn't just to hold the advisors selling abilities to task. It also provides solid data on what specific tires are being declined, and on what vehicles. This gives real data that benefits when marketing services to customers and from a parts inventory stand point.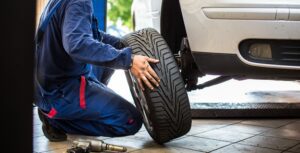 It isn't likely that putting these efforts to work in your dealership will cause Amazon to run scared and get out of the tire business.  But it may very well cause your customers to consider your dealership as the place to get the tires they need when it comes time to have their old ones replaced. After all they are your customers, aren't they?  At least for now anyway. 
Become the tire experts you need to be, and your customers will likely come to you when they need new tires. After all, who are they going get on the phone if they call Amazon?  Jeff Bezos?