Jorg Stratmann of TIME and Doug Timmerman of Ally Financial have announced the 51 nominees for the 2019 TIME Dealer of the Year award that will be given at the 102nd annual National Automobile Dealers Association (NADA) Show early next year. The esteemed award will go to a dealer that implements both excellent business strategies as well as demonstrates a strong commitment to its community.
Executives of dealer associations chose the nominees from over 16,000 franchise auto dealerships throughout the nation. Among other factors, things taken into consideration when choosing nominees include customer service, financial status, sales and service records, personnel competence and reputation, share of market, facility quality, community service, and civil activities.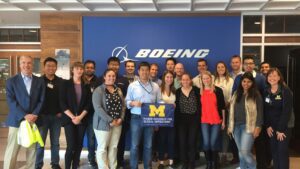 A faculty panel from the University of Michigan's Tauber Institute for Global Operations will narrow the nominees down to four finalists and a judge will select the overall winner who will receive the award at the event in San Francisco, California on January 29, 2019. The first award of its kind was given to in 1970 to O. Willard Nollard of Topeka, Kansas, who "didn't just work hard — he worked smart," according to the LairdNoller Dealerships of Kansas's website. He worked diligently to keep business flowing smoothly while making an impact in his community.
This will be Ally's eighth year as an exclusive sponsor and the financial institution will again recognize the nominees with financial contributions to the charities of the dealers' choices. This includes $1,000 to each nominee, another $5,000 for three of the finalists, and another $10,000 to the winner. The nominees will also receive recognition for their accomplishments and contributions on Ally's website, AllyDealerHeroes.com.
One nominee is Adam Lee of Lee Toyota in Topsham, Maine. Despite the freezing temperatures in the northeast, Lee has been successful in the automotive business since he was 16 years old and now owns Lee Auto Malls, which houses 28 car stores. Chris Meier of Herzog-Meier Auto Center in Beaverton, Oregon returned to his hometown to join his father's auto dealership in 1993 and recently stated that his business has "paid out more than $6 million in contributions for a variety of national and local charities."
Brad Nicolai of Velocity Honolulu in Hawaii started out working for a dealership group in Melbourne, Australia before transferring back to the United States. He now oversees "a new-concept luxury shopping complex," which includes amenities such as a café and a barbershop. His group holds events to raise funds for women and children, and it has also received numerous awards for its support of the U.S. Armed Forces and military families.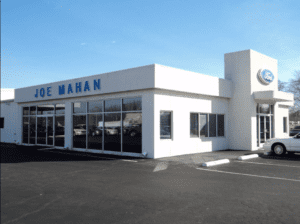 After serving in the U.S. Navy for 13 years, Joe Mahan of Joe Mahan Ford in Paris, Tennessee got into the auto business and says he credits "good timing" and the training and experiences he has had throughout his life for his success. Sandy Pearce Raffaelli of Bill Pearce Courtesy Honda in Reno, Nevada gets her inspiration from her community, employees, and customers. She has run the business since 1998 and is on the boards of organizations such as the Susan G. Komen Foundation and the Nevada Women's Fund, where she continues to create leadership programs geared towards women.
Darryl Holter of Felix Chevrolet LP in Los Angeles, California received the Lifetime Achievement Award from the Greater Los Angeles New Car Dealers Association in 2018 and has even been honored by the U.S. House of Representatives for his work on developing a business improvement district in Los Angeles, which brought in $3 million in new investment and much-needed revitalization for the area. Fellow Californian Ron Fornaca of Frank Subaru in National City supports many organizations including Big Brothers Big Sisters and his team even has its own Meals on Wheels route to provide elderly individuals with food.
Also in the running are Frank Hug, Jr. of Hug Chevrolet Buick GMC in Charleston, Arkansas, who volunteers for numerous organizations and received the Arkansas Community Foundation's Smart Corporate Giving Award in 2017, and Scott Hatchett of Hatchett Buick GMC in Wichita, Kansas, who fell in love with auto selling during college and indicates his company "tries to help the community in many different genres" through donations and volunteering.
All of these individuals have continued to make a difference while running successful auto dealerships, but only one will win the title in January.
More information on each of the nominees can be found at https://www.ally.com/learn/allydealerheroes/nominees/