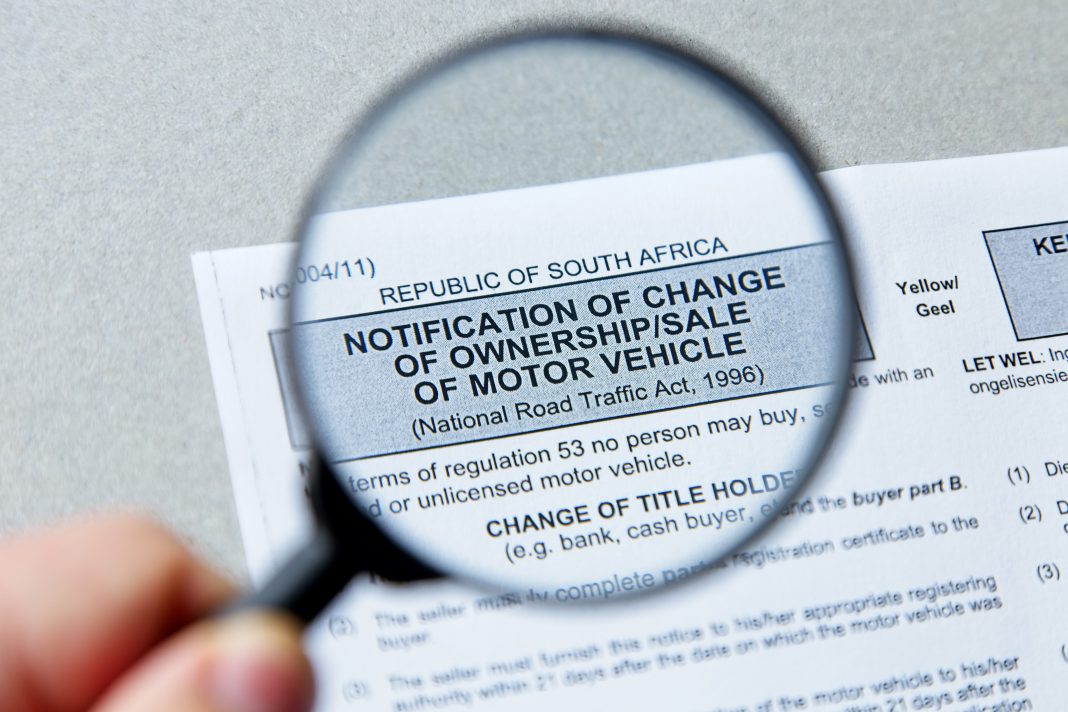 A vehicle's title brand is a designated record, usually tied to the vehicle registration, VIN number, or permit documents, that indicates whether or not the vehicle has suffered any damage, has been sold or scrapped, along with a variety of other indicators that let reporting agencies and consumers know if a vehicle is roadworthy and safe to drive.
There are over sixty different types of title brands that may be reported on a vehicle, encompassing everything from a vehicle with no history (clear title) to those that have been salvaged or completely rebuilt. It's understandable a consumer may have concerns when it comes to purchasing a vehicle with anything but a clear title. If you have vehicles in your inventory of cars, trucks or SUVs, with different title brands, it's important to know how to address consumer concerns when making the sale.
The Five Most Common Title Brands (other than clear)
Salvage
A salvage vehicle is any vehicle that has been damaged to a point where the costs to repair the vehicle to its original pre-accident value, exceeds a jurisdictional limit of the retail value of the vehicle. As this percentage of a vehicle's retail value is set by jurisdiction, laws, and regulations will vary from state to state, as well as what is actually considered salvaged. In Texas, for example, vehicles that are damaged by fire are also considered salvage titles.
Rebuilt
Rebuilt vehicles are those that have been previously issued salvage titles but have been restored to a safe, operable condition for drivers. Buying a rebuilt title car can save money but may come with additional risks. Rebuilt titles are required to pass the safety inspection and guidelines in their states or jurisdictions.
Junk
According to NMVTIS, junk title vehicles are incapable of safe operation for use on the roads or highways and have no resale value except as a source of parts or scrap, or the vehicle's owner has irreversibly designated the vehicle as a source of parts or scrap. This vehicle should never be titled, registered, or sold to a consumer other than for parts.
Reconstructed
Differing from a rebuilt title, reconstructed titles weren't previously issued salvage titles but instead were permanently altered from the original manufacturer's design by removing, adding, or changing major vehicle components. This could include changing the brake system, steering, lighting, suspension, or other similar components that may affect the overall performance and road safety of a vehicle. This doesn't include minor changes like tires, rims, or mirrors; cars that have been rebuilt to original specifications like a restored car are also not included.
Weather Damaged Titles (Hail, Flood, Salt Water, Fire Damage)
Depending on the state, you may have to deal with different types of damage as a result of natural disasters. A flood damage title is the most common, causing water damage in thunderstorms, hurricanes, and flash flooding. Hail damage is deemed a separate title brand on its own in 20 states and Washington, D.C. As noted earlier, fire-damaged vehicles are categorized as "salvage" in Texas, which is why it's important to stay aware of the appropriate title brands that may impact dealerships and car buyers in your state.
There are several things you can do to address consumer concerns about purchasing a vehicle that has these types of title brands:
Know the laws. Depending on both your and the consumer's jurisdiction, title brands, laws and regulations may vary. Showing the consumer you're aware of all the laws and regulations that may impact both parties will help show good faith.
Familiarize yourself with the vehicle's damage. Damage to a vehicle can be more than just to its appearance. Addressing not only the exterior but structural damage, and how it all was repaired, will help ease consumer concerns at sale time.
Offer a complimentary vehicle inspection by a mechanic of their choosing. Consumer skepticism isn't new in the car repair and sales industry. Be proactive and offer prospective customers an independent inspection with a mechanic of their choice to instill confidence and demonstrate the vehicle's roadworthiness and value.
Get a vehicle title history report and a history of the vehicle's maintenance records. A

vehicle's history report

can be one of the most important documents to ease the minds of consumers. Showing that you've taken the time to research, address and understand the vehicle's history can help you better address the questions a consumer will undoubtedly have. Having the maintenance records can be an added bonus, showing consumers that regardless of the title, the vehicle in question was properly taken care of.
Consider the vehicle's insurability. If a consumer will not be able to insure their new vehicle, it's important to note this prior to selling and remain transparent, especially if car insurance is a requirement in their state of residence.
If you've somehow found yourself with a junk, totaled or completely inoperable vehicle, there won't be much you can do about selling it to a consumer unless you plan on taking the cost of rehabbing the vehicle yourself, and then applying for either a rebuilt or salvaged title in your state, whichever applies. Consider selling the car for parts, or recycling it if all else fails.
It's important to remember that consumer safety should always come before any dealership's profit or sales goals. Remaining truthful and transparent in the car buying journey will always land you more returns in the end, with repeated customers, referrals, and a solid reputation.
---
Did you enjoy this article from Alessandro Mannino? Please share your thoughts, comments, or questions regarding this topic by submitting a letter to the editor here, or connect with us at newsroom@cbtnews.com.
Be sure to follow us on Facebook and Twitter to stay up to date or catch-up on all of our podcasts on demand.
While you're here, don't forget to subscribe to our email newsletter for all the latest auto industry news from CBT News.