Expert expectations for Tesla's Q1 2019 numbers were never very promising, but the $702 million net loss the company announced may exceed the expected losses. The dismal numbers show the greatest loss Tesla has ever reported over a single quarter. Reuters noted that Tesla had already announced it would post a loss for Q1 and that its net profit would be "negatively impacted by the lower delivery and recent price cuts," but the impact seems to have hit the company harder than projected.
Delivery woes have stymied the company, as delivery rate dropped 31% throughout the quarter. The earnings report noted that this was partially due to "challenges in ramping our logistics channels and increasing the capacity of our international delivery operations," seeing as Q1 was the first quarter the company had delivered outside of North America.

According to Breana Noble of The Detroit News, 50% of Tesla's deliveries happened in just the last 10 days of Q1, and on a call with investors, CEO Elon Musk stated, "This was the most challenging logistics problem I have ever seen." Lora Kolodny of CNBC noted that he also blamed lower sales on "seasonality," stating that "people don't like to buy cars in the winter."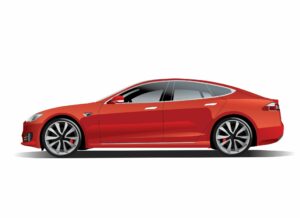 Overall Q1 revenue was about $4.5 billion, much less than the projected $5.2 billion. Despite the losses, though, the earnings report boasted that the Model 3 was "yet again the best-selling premium car in the US in Q1" and said this didn't come as a surprise seeing as "the price of an electric vehicle is lower than its gas-powered equivalents."
The roughly $35,000 price tag for lower-end Model 3s has, of course, helped many customers save money despite the $7,500 federal tax cut being slashed in half this year; however, it probably wasn't very well-received by the approximately 7% of employees who were let go a few months ago to cut costs.
At that time, Tesla had also announced the discontinuation of the cheaper Model S and Model X versions as well as the cancellation of the customer referral incentive program. Musk had also acknowledged the company is facing "an extremely difficult challenge" when trying to stay competitive in the electric vehicle industry.
Tesla's earnings report ended with, "we expect to return to profitability in Q3 and significantly reduce our loss in Q2," so the company is continuing to look forward and predict great things as well as be relevant in other ventures. For example, Musk is convinced that Tesla will get in on the prospective "robo taxi" market, even stating on April 22nd that "if you fast forward a year, maybe a year three months, we'll have over a million robo-taxis on the road." That's right – over one million Tesla robo taxis.
Musk added that Tesla robo taxis will be more affordable than competitors (e.g. Uber) and that they will be able to run "a million miles using a single battery pack." All of this, Musk claims, would come at a production price of about $38,000. However, industry experts are not convinced, as Musk has labeled the LiDAR (Light Detection and Ranging) system that competitors use "a fool's errand." Experts indicate that this system is a crucial tool necessary in the autonomous driving industry, so whether or not Tesla will be able to fulfill that goal is very questionable.
Elon Musk, of course, has had his own problems. His tweets on Twitter have gotten him in trouble with the Securities and Exchange Commission, which he is currently in pending settlement discussions with. The issues with the SEC have already cost Tesla and Musk hefty fines as well as required Musk to step down as chairman. Clearly, however, investors have not been too deterred by his behavior, as many have stuck with him from the start.
Plagued by international setbacks, the high cost of vehicles and what it takes to lower prices, and Elon Musk's antics that get him negative press, the future of Tesla is a massive "unknown" in the auto industry. However, if the Model 3 can stay at a lower cost for customers and the other Tesla models can prove to be successful, Tesla may be able to fulfill its promises and create great innovation globally.