The Japanese government has told automakers to prepare for recalls after Joyson Safety Systems Japan's seat belt safety testing data was found to be altered. Japan's authorities reported that as many as 9 million seat belts "do not meet quality standards".
The problem was first brought to light in a report by Japan's Transport Ministry against JSSJ, the corporation who acquired the beleaguered Takata Corporation in April 2018. Belts that did not meet safety standards were produced at one Japanese plant, but testing data was discovered to be altered in order to pass safety requirements.
Strength test data was altered at a plant in Hikone, west of Nagoya, and were delivered to clients, but information from a whistleblower prompted the investigation which began in April. As many as 2 million vehicles in Japan could be affected by the unsafe seatbelt webbing. An unknown number of seat belts have also been shipped to other global markets in Japanese-based vehicles such as Toyota Motor Company and Honda.
Honda issued a statement saying, "Honda is aware of the Japan MLIT investigation related to seat belts manufactured by Joyson Safety Systems, and we are currently working to determine the potential impact, if any, on our vehicles."
Toyota similarly said, "The safety of our customers is a top priority and we are working to identify the affected vehicle models, any impact on those vehicles, and any necessary future actions as soon as possible."
Another Major Safety Recall
The revelation of a seat belt recall is a major blow to the safety parts supplier that took over for Takata. The cost to perform the recall campaign and any penalties or criminal charges that result from it are yet unknown but are likely to be severe. It's also unclear which model years are affected and for which carmakers.
The airbag and safety equipment manufacturer, Takata Corporation, had been plagued by legal issues regarding explosions and shrapnel on airbag deployments for years, resulting in tens of millions of airbag recalls worldwide. In the United States alone, 17 people died and more than 250 people were injured due to faulty airbags. In the US alone, more than 63 million airbags were recalled for model years 2002 to 2015 across a wide range of makes. Three senior executives were criminally charged in the US and eventually Takata settled the US investigation with a $1 billion fine.
While recalls are often an accepted fact in the auto industry, JSSJ's cover-up by fudging the numbers on safety tests is a concern that induces flashbacks to Takata's senior management who covered up the airbag inflator defect.
In a statement to NBC News regarding falsified seat belt testing, Joyson said, "JSS is currently reviewing available and relevant data over a 20-year period on a test-by-test and product-by-product basis."
Dealers Expected to Field Calls
As in the wake of the Takata airbag recalls, dealers can expect that consumers may be worried about their vehicle's involvement in the seat belt recall. It could take months before any official recalls are issued, or even before a list of makes and models affected by the substandard seat belts are known with certainty.
Until more is known, dealers can direct customers to visit either the NHTSA website or the manufacturer's website to get the latest data on any recalls applicable to their VIN.
---
Did you enjoy this article from Jason Unrau? Read other articles from him here.
Be sure to follow us on Facebook and Twitter to stay up to date or catch-up on all of our podcasts on demand.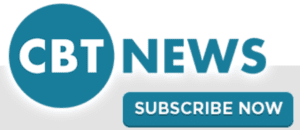 While you're here, don't forget to subscribe to our email newsletter for all the latest auto industry news from CBT News.