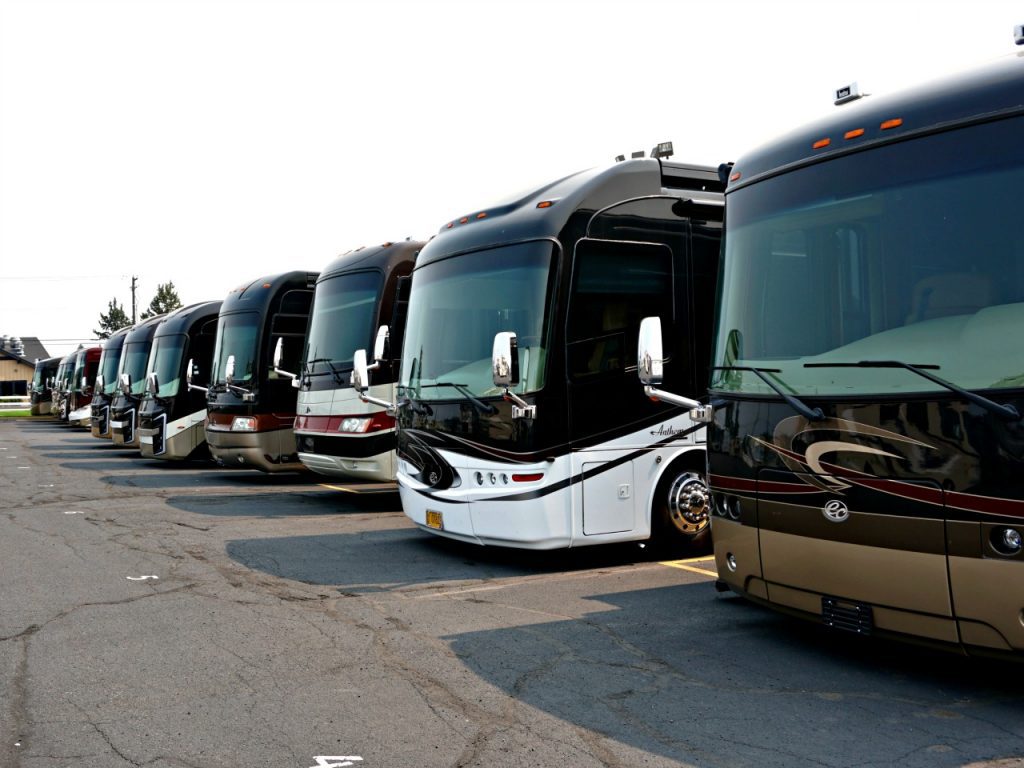 More RVs and travel trailers are being sold this spring and early summer than the same time frame last year, according to RV dealerships in the United States. Compared with last May, traffic at two RV dealerships in Austin, Texas owned by Mike Regan have seen an increase of 30 percent. His stores aren't alone – RV retailers across the nation are seeing a spike in traffic and sales for campers and travel trailers, both motorized and towed.
Why the surge in RV sales? It comes down almost exclusively to the inability to travel. Since recreational international travel is grounded and it's been three months of Americans being cooped up in self-isolation as much as possible, people are doing whatever they can to salvage the summer season. Despite being more expensive than an all-inclusive trip to Mexico for a family of five, interstate travel with an RV has taken its place.
Like automotive sales, RVs and travel trailers can be financed easily through captive lenders. Interest rates remain competitive, and in some cases, RVs can be financed for a 20-year amortization like a home, making it affordable to own a travel trailer or RV. 
Boosting Truck Sales
For some Americans on the prowl for a new or quality pre-owned RV or travel trailer, an obstacle often ends up being how they'll pull it. A 30-ft travel trailer may be 5,000 pounds or higher – even more when it's loaded. A fifth-wheel trailer nearing 40 feet in length can approach 12,000 pounds or more, fully equipped.
Some newbies to owning a travel trailer don't have a vehicle capable of towing their new purchase. In addition to buying an RV or camper, they're also purchasing a pickup truck. A midsize truck like the Honda Ridgeline or Ford Ranger is capable of towing a pop-up trailer or a smaller hybrid trailer, but a half-ton pickup or larger is required for others.
The need to upgrade tow vehicles has been driving pickup truck sales in part in the United States also. While the numbers aren't collated between truck sales and RV sales, there's at least a small portion of truck sales that are due to 'Covid campers'. 
Related: Major Purchases Surge, Showing Pandemic Recovery in Motion
Know Towing Specifications
Knowing the trend happening right now, and assuming the long-term travel restrictions could be in place through next summer, it makes sense for dealers to intentionally target Covid campers for truck sales.
An overriding factor is how much the truck can pull. A strategy that dealers can use to simplify the truck-buying process is to clearly mark towing capacity on the windshield, much like you might do with the price.
Like any feature that's in demand, it needs to be easy to find. A potential buyer might overlook a truck on your lot that fits their needs simply because they aren't aware it has the towing options.
List other towing-related equipment such as electric brake controllers, 7-way wiring, and even the engine size directly on the windshield.  
Partner with Local RV Retailers
Camping retailers and RV dealers have done it for years, so it's a good idea to get onboard with collaboration. GMs and dealer principals can speak with local RV dealers to place appropriate units on each other's lots. Consider the effect of placing a Ford F-250 on the RV dealer's lot, hooked up to a 32-foot travel trailer. That could spark the thought in a shopper's mind to buy a package deal, boosting the car dealer's sales. Vice versa would also work with placing a travel trailer on the car dealer's lot.
During a time when certain industries are seeing an influx of business, dealerships have the ability to adapt their strategies and sell extra vehicles. That's the case with RV sales today.
---
Did you enjoy this article from Jason Unrau? Read other articles from him here.
Car Biz Today, the official resource of the retail automotive industry.

Be sure to follow us on Facebook and Twitter to stay up to date or catch-up on all of our podcasts on demand.
While you're here, don't forget to subscribe to our email newsletter for all the latest auto industry news from CBT News.