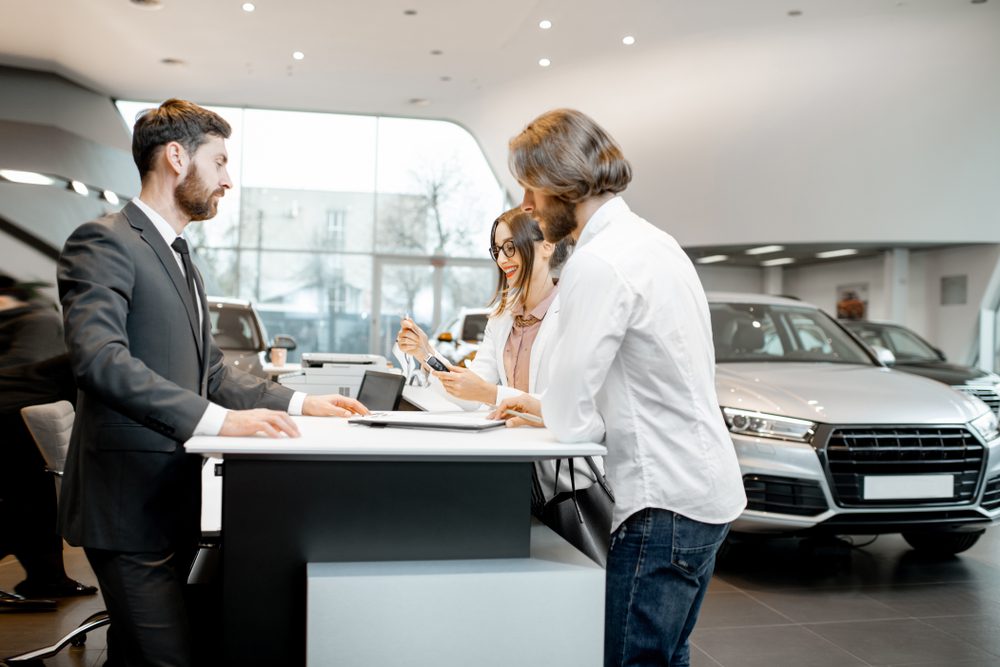 These days, it feels like any notion of "normal" went out the window a long time ago. 
Dealers used to compete by delivering exceptional customer service, quality products, and fair market pricing. But competing in 2022 comes with a whole new set of challenges. Offering world-class customer service and quality vehicles is no longer enough, especially since inventory remains low. 
Dealers have to balance the realities of the market with asking prices that won't immediately torpedo their chances of closing deals—a tough tightrope to walk for any sales team. No customer wants to pay more than they believe a car is worth, but at the same time demand for cars is fairly inelastic – people need them, even if that means paying over MSRP. 
Let's dig into the reasons why dealers are selling vehicles for over MSRP, and more importantly, why consumers have been so willing to pay. 
Lean Inventory
By now, everyone knows that supply issues continue to plague the automotive industry. 
IHS Markit just released their December 2021 report stating that U.S. inventory levels are at their lowest since the 2008 recession. By now, manufacturers should have figured out how to push out more vehicles and overcome the supply chain shortages that plague the globe, right? Although reacting to shortages by ramping up production seems like the natural reaction, there's more to the story.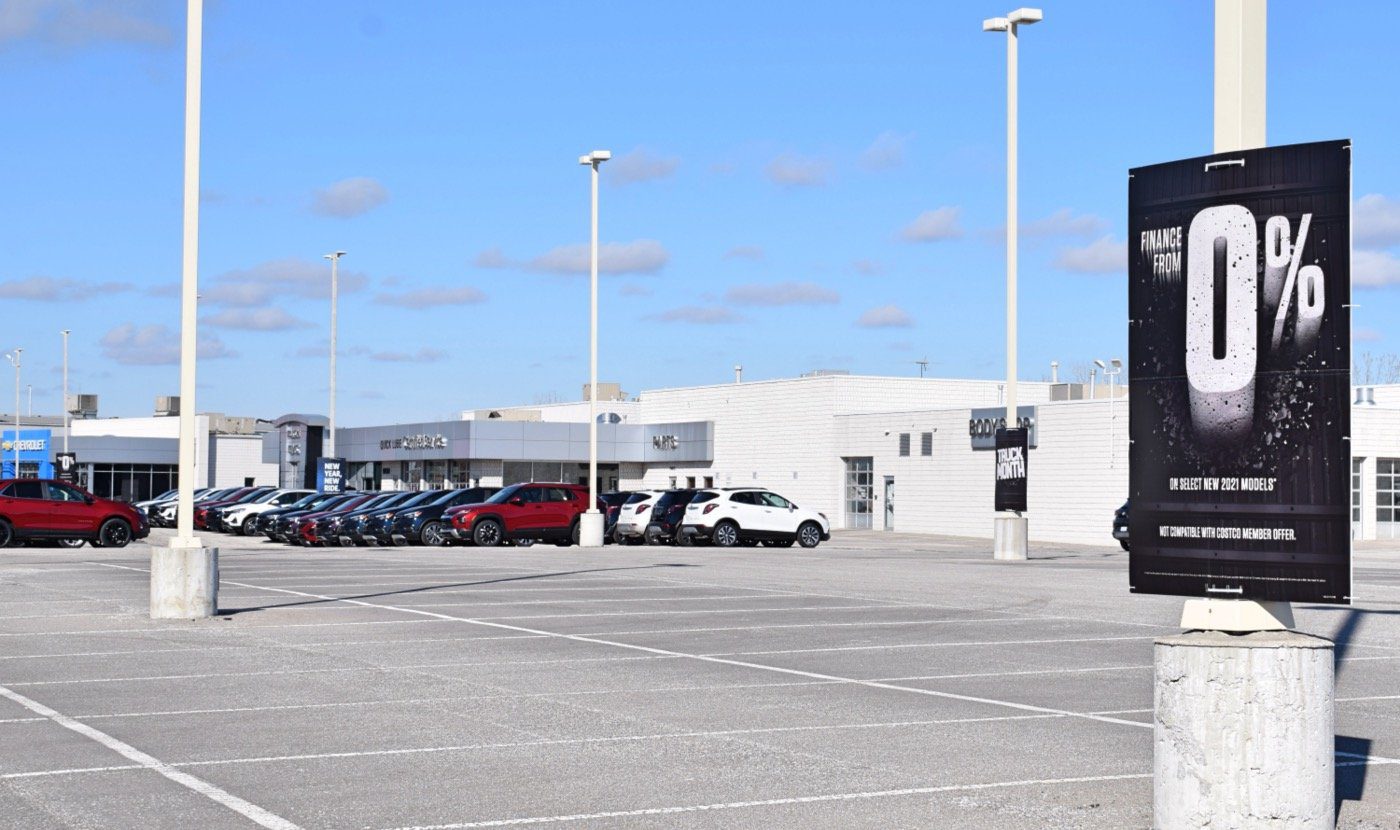 Major manufacturers like General Motors have had success in moving more vehicles out of plants by temporarily cutting key features that use semiconductor chips, and having their teams pull some major overtime. However, this does not mean that vehicles will show up on lots tomorrow,  or even in the next several months according to analysts.  Other manufacturers such as Honda, and Toyota continue to have a hard time getting new vehicles to dealerships across the country, and their available inventories show the strain. 
How bad is it for Honda and Toyota? Honda inventory is down a staggering 83%  from  December 2021 versus December 2019. Toyota's situation is similar, with inventory falling 75% from December 2019 until December 2021. Honda vehicles supply stands at 19 days, versus only 17 days for Toyota. This means that vehicles are typically sold well before the vehicle arrives on the lot and popular product lines like SUVs and minivans are hotter than ever. 
According to J.D. Power, manufacturers are also pulling back their new vehicle rebates, which shrunk to an average of just 3% of MSRP in December of 2021.
Low inventory combined with dwindling rebates for the most popular vehicles is bound to lead to price increases. 
Changing Consumer Attitudes
Back in 2020, franchise dealers had no idea how deep and far the shortage of sellable new vehicles would go, nor did they understand just how high used car prices would go. Used vehicle values have gone up a staggering 40% since the beginning of the pandemic, largely due to static demand and decreased supply—when everyone wants a car but there are few to be found, you can charge more for each one. 
Yet, despite the increase in prices across the board, most established dealerships have not only survived but thrived. According to the NADA, dealerships are pulling in an average net pretax profit of about $3.38 million through October 2021. This is double what 2020 offered, itself a record-breaking year with a 48% boost in pretax profit.  
Supply and demand explain much of the price increases—most pandemic business closures have expired, and the majority of Americans rely on cars to get to work. But in normal circumstances, those who could wait until the market cooled off, lowering demand and easing prices. But to sustain a frenzy like this, other factors are at play.
The pandemic decentralized people's living situations, increasing the need for commute-ready vehicles. Even for people who previously relied on public transportation, driving became a safer option. This immediately drove up demand for personal vehicles across the board.

   

Interest rates have remained historically low, meaning buyers are paying scant APRs on new vehicles and can afford more expensive vehicles with higher profit margins like trucks and luxury vehicles.

 

Consumer behavior is shifting towards acceptance versus outright pickiness. This means that many consumers are willing to settle in order to get a vehicle that meets their needs, or they're willing to wait for the vehicle they want to be ordered and shipped.

 

Luxury brands have enjoyed a surge in popularity, mostly due to disposable income from wealthy buyers who are no longer vacationing or spending their disposable money otherwise.

 
All of this adds up to an incredibly competitive market where dealers are more in control of selling price than consumers, and vehicles listed above MSRP are not only common but encouraged. 
Listing Above MSRP Is the New Normal
Facing fewer vehicle sales due to supply constraints, dealers who wish to remain profitable have to come to grips with a new reality: Price high and hold on. Franchise dealerships should accept this new normal because consumers already have it. 
Inflation is already top of mind for most Americans, and with a rate of over 7% in December, many have a reason to be concerned. While inflation is not good for household goods, there is a silver lining when it comes to the automotive industry.
The good news for consumers is that used vehicles are bringing more value than ever, and the high price of new vehicles is often offset by the increase. Many of these vehicles were purchased well before the pandemic started at more historically typical prices. In addition, interest rates remain historically low and buyers can take advantage to finance some of the rising cost of new cars. 
As manufacturers continue to refine and shorten their available inventory to overcome global supply chain challenges, MSRP on new vehicles becomes more of a suggestion than an absolute. Businesses of all kinds are reducing their total overhead and back stock to take on a leaner, greener way of doing business. 
The pandemic has forced consumers to take on a different outlook when making large purchases like homes and vehicles. By and large, they're willing to pay for what they want (or need). If they want new vehicles, dealerships can price appropriately without guilt.
---
Did you enjoy this article from Alessandro Mannino? Please share your thoughts, comments, or questions regarding this topic by submitting a letter to the editor here, or connect with us at newsroom@cbtnews.com.
Be sure to follow us on Facebook and Twitter to stay up to date or catch up on all of our podcasts on demand.
While you're here, don't forget to subscribe to our email newsletter for all the latest auto industry news from CBT News.