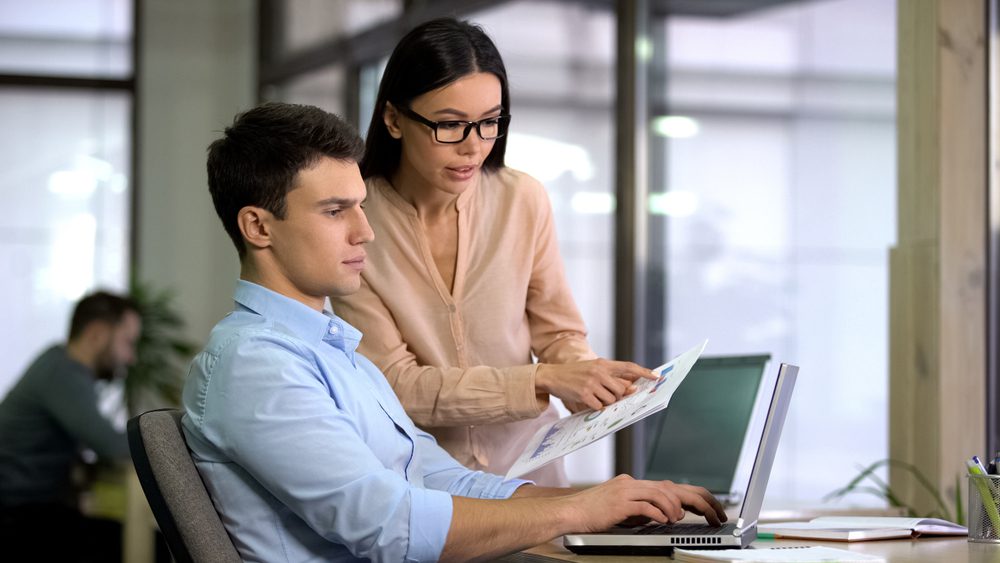 The automotive sector has been hard-hit by the COVID-19 pandemic. Not only were OEM supply chains adversely impacted by the virus and the loss of critical resources, but Tier 1, Tier 2, and Tier 3 suppliers have been hurt, too.
As the supply chains recover and production gets back to normal, automotive manufacturers can again look for areas to reduce costs, improve operational agility and efficiency, and be in a position to scale to meet increased and changing demand—while also keeping operations humming along when the next unplanned disruption shows up.
One area of investment is the accounts payable (AP) department. Most manufacturers rely on outdated, manual accounts payable processes to make sure the myriad of suppliers they rely on are paid on time. Not only are these manual processes labor-intensive, but they also create errors and missed opportunities.
The good news is that there's an easy fix: AP automation.
By giving AP modern automation tools, you can transform your accounts payable team into a strategic asset that enables you to operate with more agility and efficiency while accelerating cash flow and increasing profitability. With that in mind, here are four ways AP automation helps automotive companies get to the next level.
Avoid downtime
When you rely on manual accounts payable processes, there's a higher likelihood that at least some suppliers won't be paid on time. If an invoice is lost or an invoice exception takes too long to resolve during a critical period of the year, a credit hold can result in service disruptions.
Human errors, such as data entry, cause 23% of downtime, according to one survey. With AP automation, organizations can ensure that invoices are processed accurately and in a timely manner, which helps eliminate the possibility of disruption down the road.
Achieve straight-through processing
Every AP department is all too familiar with the dreaded invoice exception loop. According to Ardent Partners, invoice exceptions are the biggest challenge of the job for 62% of AP professionals. This is a problem that only compounds at scale.
AP automation can save the day here too. In fact, with the right solution in place, it's possible to eliminate invoice exceptions altogether and achieve 100% straight-through processing. This means you receive invoices from suppliers that are free of errors and ready to be scheduled for payment.
For example, if your supplier forgets to put a purchase order line number on an invoice, this would normally prevent a two-way match, result in an invoice exception, and require time-consuming resolution. However, modern AP automation solutions utilize artificial intelligence and machine learning to automatically predict and populate the invoice with the missing information. This shortens the invoice processing cycle down to just minutes and eliminates the high costs driven by manual effort.
Control cash
In many cases, smart automotive manufacturers are interested in taking advantage of early payment discounts. On the flip side, you are also focused on extending cash flow by withholding payment until it's due for suppliers that don't offer those incentives.
When it boils down to it, it is essentially impossible to pay every invoice at the optimal time by hand. AP automation can take care of this delicate balancing act automatically without your team having to lift a finger. As a result, you can optimize for early pay discounts and extend cash flow where appropriate.
Strengthen supplier communication
AP automation enables automotive manufacturers to form a digital connection with their suppliers. This, in turn, benefits suppliers who can always know their invoice and payment status. Suppliers no longer need to call your AP department to learn the status, freeing your resources further.
The right solution provides your AP staff with one easy-to-use location to view and manage all supplier information. Whether it's banking records, tax information, or up-to-date contact details, the information is just a click away and easily reportable.
Ready to automate your AP function?
If your company is still using the same approach to AP that it has relied on forever, you're long overdue for an overhaul.
Luckily, implementing an AP automation solution is easy. When you partner with the right provider, you can get up and running quickly with a powerful platform that supercharges your company's agility and ensures you're able to meet customer demand in any environment.
---
Did you enjoy this article from Shan Haq? Please share your thoughts, comments, or questions regarding this topic by submitting a letter to the editor here, or connect with us at newsroom@cbtnews.com.
Be sure to follow us on Facebook and Twitter to stay up to date or catch-up on all of our podcasts on demand.
While you're here, don't forget to subscribe to our email newsletter for all the latest auto industry news from CBT News.