It can be hard to find some good news these days. Much of the auto industry information intertwines with COVID-19 and its impact on the current and future state of the auto industry. Nevertheless, as this crisis unfolds, there are still some innovative and promising things happening in this sector.
These developments reveal that there is a light at the end of the tunnel, and auto industry professionals are still working to make sure advancements still occur. So, here is a bit of upbeat news that shows the auto industry is operational and moving forward amidst the crisis. 
A Battery Patent Could Make Electric Cars More Affordable for the Masses 
John Goodenough, a part winner of the 2019 Noble Prize in Chemistry, led a team that developed a patent for a new glass lithium-ion battery. The battery is not volatile or flammable and can be a more capable replacement for combustion engines. This advancement could significantly decrease the price of electric cars because it can store a large amount of electrical energy, withstand a broader range of temperatures, and be kept at a much smaller size. Automakers could finally produce cars that could fit into the budgets of more customers.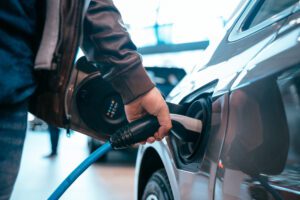 Blockchain is Getting a Major Automaker's Attention 
Blockchain has been around for a while, but it has taken a long time to be noticed as a viable payment option by larger companies, especially in the auto industry. Well, for the past year, Toyota has led the Toyota Blockchain Lab intending to study how Blockchain could be effectively used in the automotive industry. Specifically, Toyota is exploring how this practice can be used to further supply chain management and mobility. Ultimately, their work would boost the efficiency of the Internet of Things (IoT) and strengthen the process for automakers to attain supplies for vehicles. Both areas make it much easier for customers to get well-made cars, which can accomplish more through connectivity. 
The Demand for Autonomous Vehicles May Finally Hit Its Stride
For years, customers have been wary of autonomous vehicle technologies. While some features like lane and park assist have been welcome additions, the majority of customers are still becoming used to the idea of a "self-driving car." Fortunately, recent data reveals that the tide may be turning. A new report by Grand View Research revealed that the demand for autonomous cars would likely rise within the next ten years. Much of this will be due to the creation of new policies for autonomous vehicle development, as well as innovations by companies like Google, BMW, GM, Audi, Toyota, Uber, and others. By 2030, we may finally see the first fully-autonomous vehicle at an affordable price that is trusted by a majority of customers. 
Honda and GM Join Forces on New EV Battery Venture 
One of the exciting things about this new season of innovation regarding how cars are powered is the establishment of new partnerships. Last month, General Motors (GM) announced that they were developing a new battery pack named "Ultium." The goal of the battery is to reduce costs by using a modular design where cells can be easily stacked for flexibility. It is set to be used in GM's newest line of vehicles. This announcement drove Honda to join in also to produce vehicles with GM's newest lower-costs battery. EV battery enhancements drive home the point that cars that were thought of as too expensive or unreliable are getting the upgrades they need to better appeal to the majority of customers. 
Cash For Clunkers Could Be Making a Comeback 
In 2009, the Cash For Clunkers program provided a way for car buyers to trade in gas-powered cars for vehicles with low or zero-emissions. Recently Senate Minority Leader Chuck Schumer and Ford have expressed interest in bringing the program back online. In October, Schumer proposed providing rebates ranging from $3,000 to $5,000 for those who trade in their gas-powered vehicles. This plan influenced Ford vice president, Curt Magleby, to offer to help shape a bipartisan bill to establish a new Cash for Clunkers incentive. Considering the current situation with COVID-19 and the impact on the auto industry, Cash for Clunkers could be a great way to stimulate the economy as well as bring funds back to the auto sector as a whole. 
Good News is Still Happening in the Auto Industry 
Again, while most conversations about the auto industry overlap with COVID-19, there are still some exciting and promising things happening. Research and development, the partnerships, and discussions about stimulating the auto industry once COVID-19 passes are still occurring. Even though the current state of things may look bleak, COVID-19 is temporary, and the auto industry will be in a position to continue to push forward once it is over. 
---

Did you enjoy this article from Chanell Turner? Read other articles from her here.
Car Biz Today, the official resource of the retail automotive industry.

Be sure to follow us on Facebook and Twitter to stay up to date or catch-up on all of our podcasts on demand.
While you're here, don't forget to subscribe to our email newsletter for all the latest auto industry news from CBT News.