According to Dealer Marketing Magazine auto purchases by Hispanic buyers are on track to double from 2010 to 2020, growing at a pace of 116%, and Hispanics will buy nearly 2 million new vehicles this year. Here to tell us how dealers can best tap into this exploding market is Tony Zelaya, senior sales professional at Criswell Auto Broker out of Maryland.
Capturing even a fraction of this market's attention and revenue can mean huge profits for a dealer, so what are the best ways to break into this market? Tony says that the first step would be to hire Hispanic salespeople, branding your dealership as bilingual, and it will become easy for the consumer to find you and to also find you in their native language.
Advertising Partner

Hispanic customers will represent a buying power of $1.7 trillion by 2020, which is incredible, but dealers need to create an authentic, culturally relevant buyer experience for Hispanic customers in order to see those returns.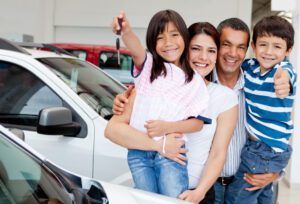 The trend has already begun and we can start to see it play out regionally in places like Miami and Southern California which have such large Hispanic communities and the vast majority of businesses are available in both English and Spanish. But the Hispanic population growth is not isolated to just those areas. Every city now needs to model itself after a city like Miami or a region like South Texas.
Dealers need to make a commitment to hiring bilingual staff for service, BDC, salespeople, and advertising. Nothing is more frustrating for a customer who wants to buy a product, but might not be able to do so because they're getting frustrated with the lack of communication.
The numbers we are seeing are staggering and irrefutable. If your dealership makes a commitment to the Hispanic market, then they will surely be rewarded from the returns that market will bring.