As electric vehicles continue to grow in popularity, More auto brands are jumping on the trend of building new EV models. The latest addition to the EV race is Fiat Chrysler's Ram brand. During the company's third-quarter earnings call, FCA CEO Mike Manley confirmed that a Ram EV pickup was in the works. FCA has felt a tremendous amount of pressure from the industry as the other major automakers are currently developing their own electric pickups. 
"I do see that there will be an electrified Ram pickup in the marketplace," said Manley while answering a question from an analyst on the subject. "I would ask you just to stay tuned for a little while, and we'll tell you exactly when that will be."

While Manley's announcement confirms the company's attention to the EV market, FCA is still very invested in gas-powered vehicles. The automaker recently debuted the 2021 Ram 1500 TRX, which is expected to guzzle gas at an estimated 12 miles per gallon. 
The new electric Ram will join the Jeep Wrangler 4xe plug-in electric hybrid as the leading models of FCA's push into the EV market. Whenever the electric Ram truck hits showrooms it will look to compete directly with General Motors' GMC Hummer electric pickup, and Ford's electric F-150. The new electric Hummer was announced during game one of the 2020 World Series, and Ford is currently constructing the plant in which its electric truck will be produced.
Related: Electric trucks expected to dominate in next decade
Major automakers like FCA can no longer ignore the EV market, as government legislation pushes the growth of zero-emission vehicles. The state of California has already passed an executive order to ban the sales of all gasoline new vehicles by 2035. New Jersey legislation has also been presented with a similar bill. If this trend continues at the state level, EVs will become a lifeline for automakers moving into the next decade.
Manley was much more direct in discussing FCA's plans to incorporate an electric pickup during this earnings call than he was in the previous call for second quarter
"Obviously, pickup trucks is a key franchise for us, and we're not going to sit on the sideline if there is a danger that our position gets diluted going forward," Manley said in last quarter's call. 
Electric pickup trucks have been a popular topic in the industry as many new models plan to roll out over the next five years. Some of the most anticipated models include the Tesla Cybertruck, the Rivian R1T, The Lordstown Endurance, and the Bollinger B2.
Did you enjoy this update from Josh Isley? Read other articles from him here.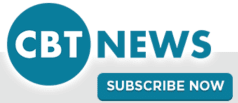 Be sure to follow us on Facebook and Twitter to stay up-to-date or catch-up on all of our podcasts on demand.
While you're here, don't forget to subscribe to our email newsletter for all the latest auto industry news from CBT News.