As a dealership, don't you just love it when vendors show up unannounced, doing everything they can to present a product on short notice? Of course not!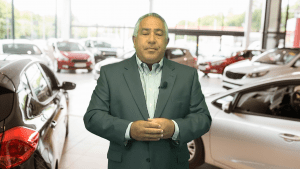 That's why David Lewis, a national trainer that specializes in the retail automotive industry, has come up with three simple steps to alleviate that problem:
Establish a vendor solicitation day where you set aside two hours for appointments to hear what vendors have to offer.
Give each vendor exactly 15 minutes to make an initial presentation. Beforehand, let them know that management will not make a decision that day. If they go over heir 15 minutes, their product will not be considered.
Follow a no-expections policy. When vendors show up without an appointment, let them know there's a designated vendor day just for them. If not, this could be a schedule-killer for managers.
——
What do you think of David's suggestions? Is this something you have implemented or would consider implementing at your dealership? Let us know in the comments below!