After a long wait, the U.S. Department of Commerce is set to release its report regarding the national security status of automotive imports. Throughout his presidency, Donald Trump has stuck to his statements that the automotive industry is one of the industries hit the hardest by "unfair" trade practices by other countries and that steps must be taken to remedy this issue and improve the U.S. economy.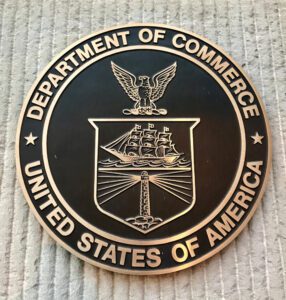 President Trump has been implementing tariffs and threatening more throughout his presidency, which he has the authority to do based on Section 232 in the Trade Expansion Act of 1962. He announced 25% tariffs on steel last March and implemented them in June, which included taxing some of the U.S.'s closest allies. Eric Kulisch of Automotive News reported that Trump's reasoning included that "cheap imports threaten domestic steel producers."

Anton Wahlman of The Street took this a step further by mentioning that newer vehicles are now made with "cameras, microphones and modems" and can be tracked by the automakers regardless where they are located, which is aligned with the investigation into possible threats from foreign telecom companies who export their technologies (e.g. smartphones) to the U.S. He stated that automakers will be able to track not only where the car is moving at any time, but also where it's parked and whose cars it's parked by at all times. This might sound extreme, and it may certainly end up being so, but it's another reason why Trump and those who agree with him see imported autos as a threat.
Nevertheless, many experts say the idea of imported autos being a national security threat and therefore justifying more tariffs and trade tension is just a negotiation tactic to convince the European Union and other countries to make better deals with the U.S. on auto imports as well as other issues. According to David Shepardson of Reuters, Senator Charles Grassley told reporters that he thinks Europe is "very, very concerned" about President Trump being "inclined" to implement more tariffs but that they "might be the instrument that gets Europe to negotiate."
After all, before becoming president, Trump was always a businessman meaning he is used to negotiating and making deals instead of taking on more of a subdued "politician" persona.
Others aren't quite sure. Jenny Leonard of Bloomberg reported that a study conducted by the Center for Automotive Research revealed that even just the 25% auto tariffs could cause a $66.5 billion total loss and 117,500 jobs could be lost. Opponents believe the economy would take a huge hit if the Commerce Department's report agrees with Trump's views. Most automakers have even spoken out against Trump's claims that imported autos are a threat to national security and stated that any tariffs would hurt the U.S. economy and increase tension between the U.S. and other countries.
Congress is also torn regarding the issue, as some Democrats and Republicans agree with Trump; however, many members – including some Republicans – have vehemently criticized the idea that imported autos are a threat to national security and should be heavily taxed. Another article by Kulisch reported that bipartisan bills have been introduced in the House and the Senate that "aim to curb Trump's authority to use national security as a pretext for such trade actions."
After the Commerce Department sends its final report to Trump on February 17th, the president will have 90 days to make a decision on how to proceed or he could put that decision on hold while trying to negotiate with other countries. Shepardson noted that the Trump administration has vowed to halt tariff implementations with the EU and Japan "as long as it is making constructive progress in bilateral trade talks." Regardless, many people are worried because the final report could potentially have a huge impact on the future of the auto industry.