The trade war between US and China just got worse on Friday. Beijing has now imposed tariffs on $75 billion in American goods in retaliation for Trump's escalating tariffs on imported Chinese goods. The conflict has been on a collision course, with many Americans waiting for the other shoe to drop. It seems it may have just dropped.
The Chinese ministry announced that the import taxes will range from 5 to 10 percent and will take effect Sept. 1 and Dec. 15, which are the same dates chosen by Trump to impose his latest tariffs on $300 billion in Chinese goods.
Of particular importance to the auto industry are the newly reinstated levies on auto products, which seem to have been timed strategically to coincide with recession warning signs that cast doubt on the strength of the U.S. economy. A 25 percent tariff on automobiles and a 5 percent levy on auto parts imported to Chine are set to take hold on Dec. 15.
Advertising Partner

The initial response from Trump was for U.S. companies to stop doing business with China.
"Our great American companies are hereby ordered to immediately start looking for an alternative to China, including bringing your companies HOME and making your products in the USA," Trump tweeted.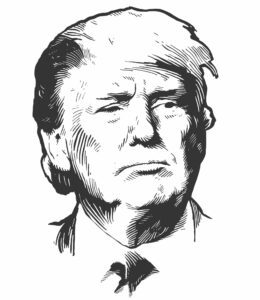 The President does not have authority to impose such a mandate, but Trump's Twitter tirade is evidence of his mounting frustration over an economic policy that does not seem to be working as intended.
Brian Riedl, a budget expert at the Manhattan Institute, stated, "I have no idea how the president thinks he can order companies to stop working with China. I'm baffled."
Trump also diverted some blame towards Federal Reserve Chair Jerome H. Powell, and the Fed for lack of monetary easing, which has resulted as a greater threat to American workers and businesses.
These attacks by Trump could bring intense pressure at the Group of Seven summit in France this weekend, where he has called a special session to discuss the global economy. Trump insists that the U.S. economy is strong, while other world economies are in trouble, despite how performance of the U.S. economy is inextricably intertwined in the global economy.
Chinese Communist Party-run newspaper Global Times stated "China's imposition of tariffs is a forced response to the unilateralism and trade protectionism of the United States," The outlet said it hoped the trade conflict would be resolved "on the premise of mutual respect and equality and trustworthiness in words and deeds."
In the wake of the tariff news and Trump's response, the Dow Jones industrial average dropped more than 450 points.
While consumers have been largely shielded from the trade war's carnage, American families will feel the effect of the impending rounds of tariffs on Chinese goods. Earlier this week, JPMorgan researchers calculated that after the 10 percent levies go into effect, American families will be facing about $1,000 in additional costs from all tariffs on Chinese goods annually. If the upcoming tariffs are raised to 25 percent, as Trump has warned, consumers' costs could go as high as $1,500 a year, researchers estimated.
Update: Early in the morning of Monday, August 26th, President Trump has made claims that China will return to the negotiating table after last week's escalations.