Lawsuits have been filed with the Court of International Trade by four carmakers to recoup reimbursement for duties paid on car parts imported from China. The news story from has been reported by several news outlets worldwide including BBC, The Guardian, and Industry Leaders Magazine, again portraying the Trump tariffs in a negative light.
Filings to the Court of International Trade have reportedly been received from Mercedes-Benz, Volvo, Ford, and Tesla. In the filing from Mercedes-Benz, the Trump administration is accused of "prosecution of an unprecedented, unbounded, and unlimited trade war impacting over $500bn in imports from the People's Republic of China", and that the US law "did not confer authority on defendants to litigate a vast trade war for however long, and by whatever means, they choose".
Volvo Cars, which is Chinese-owned, filed suit also. A spokesman told the BBC, "Volvo Cars strongly believes the way to reach economic growth is to reduce tariffs and harmonize international trade."
Advertising Partner

Tesla also included strong wording in their submission to the court, saying the tariffs are "arbitrary, capricious, and an abuse of discretion." Tesla has called the tariffs on parts coming from China unlawful, and wants tariffs refunded with interest on import taxes paid.
It isn't the first time Tesla has been involved in a tariff dispute either. In 2019, Tesla was refused a request to be exempted from tariffs on display screens and computers coming from the People's Republic of China used in assembling the Model 3. At the time, the EV company expected damages would result from higher costs.
Tariffs Seen as Arbitrary
In recent weeks, the United States cut in half a 15% tariff on $160 billion US in certain goods, especially consumer electronics, imported from China. A 25% tariff continued to be enforced on another $250 billion US in imports, a fact that carmakers are using as proof that tariffs are being applied on a whim.
The World Trade Organization (WTO) concluded earlier in September 2020 that the "United States has not adequately explained how the measures chosen by it are necessary to protect public morals" and "the United States has not met its burden of demonstrating that the measures are provisionally justified." The WTO panel recommended that the United States conform with its obligations under the General Agreement on Tariffs and Trade 1994.
As such, there could be cause for tariffs paid by carmakers to be reversed. A decision would be damaging to the Trump administration's escalating dispute with China, which would be a hit just weeks before the federal election. US Ambassador Robert Lighthizer shot back, saying that the US "must be allowed to defend itself against unfair trade practices."
Closing the Divide on Trade
The US government continues to seek fairer trade practices with nations it views as saturating the economy with products that undercut the American manufacturing sector. In 2018, the trade deficit between the US and China was $419.2 billion in China's favor. In 2019, the trade deficit was reduced to $345.6 billion as some tariffs helped normalize the disparity.
---
Did you enjoy this article from Jason Unrau? Read other articles from him here.
Be sure to follow us on Facebook and Twitter to stay up to date or catch-up on all of our podcasts on demand.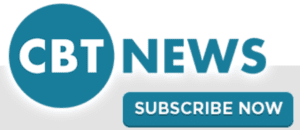 While you're here, don't forget to subscribe to our email newsletter for all the latest auto industry news from CBT News.