Last week, a letter sent to President Trump and his administration implored for dealership maintenance, repairs, and sales to be considered essential business during the COVID-19 pandemic that's ravaging nations worldwide. As a result, the Department of Homeland Security's Cybersecurity and Infrastructure Security Agency (CISA) deemed automotive maintenance and repair locations as essential services that are permitted to remain open under the Transportation Systems Sector.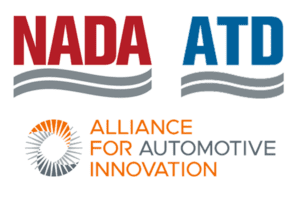 The move, however, doesn't specifically address sales and leasing. A collective letter from National Automobile Dealers Association, Alliance for Automotive Innovation, National Association of Minority Automobile Dealers, American International Automobile Dealers Association, and American Truck Dealers was sent on March 19. Along with expressing gratitude for the essential services determination for repair shops, the groups requested guidance regarding sales operations at automotive dealers.

The letter contained an urgent request to include vehicle sales in essential services:
"We request that the previously issued Guidance by the DHS and CISA be amended to include – and that any future Executive Order issued by you include – the sale of light-, medium- and heavy-duty vehicles by dealers as an "essential service" that should be permitted during the crisis, provided that the sales are conducted in a safe and sanitary manner that protects the health and safety of the general public and our members' customers and employees."
Support by the Center for Auto Safety
On March 23rd, the Center for Auto Safety, a non-profit consumer advocacy group, voiced their support for dealership sales to be considered essential business. Primarily, they identify that "first responders, medical professionals, and delivery personnel are regularly dependent on a properly-functioning, safe, and reliable vehicle to carry out their essential tasks."
The Center for Auto Safety's letter went to state and local officials. Several states have made it difficult or impossible for dealerships to keep their doors open, even adhering to social distancing and deep-cleaning practices to limit the spread of the virus. That's despite the CISA's designation of auto repairs and maintenance as essential services.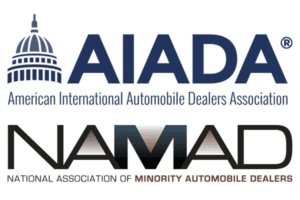 The letter from CAS goes further, though. Their communication urges lawmakers to include 'supply operations' in the essential business segment.
Replacement vehicles are a must-have commodity in a pandemic for some industries and individuals. The March 19th communique reminds government, "Not all vehicle sales are discretionary consumer purchases. A significant number of dealership sales transactions occur because a consumer or business is in immediate need of a replacement vehicle for basic transportation. This clarification is particularly important as various transit services have been curtailed or eliminated due to the public health recommendations about social distancing."
Widespread Auto Shutdowns
The auto industry is among the last retail industries to remain open for business. As a huge economic driver, Auto Alliance reports as many as 9.9 million people are employed in automotive roles in America. So far, 42 auto assembly plants have been closed in the United States. Thousands of dealerships have moved either to solely 'buy from home' sales models or closed to sales altogether.
It's fair to expect that kickstarting the auto industry after the coronavirus will be much more difficult if sales departments haven't been able to maintain operation, even on a limited basis.