Is your car dealership spending money on marketing to make money on investments? Brian Finkelmeyer, Director of Conquest at vAuto, chats with Jeremy Beaver, Chief Operating Officer of the Del Grande Auto Group, about what a dealership can do to make sure they are seeing a positive return on investments.

Del Grande Auto Group is in the heart of Silicon Valley and they are using technology internally to better their business similar to their tech-savvy neighbors. Jeremy goes over a few details that explain what they have done to make sure they are spending money wisely to make more with and from every sell.
He believes the key to seeing profitable returns is to apply successful market-based strategies for both new and used cars. A few ways to achieve that is by consistently tracking the age of your inventory, staying current on vehicles supply and demand within the market and source market-based pricing tools ensuring your vehicles are retailed at a correct cost so you may provide the guest a fast, right and validated experience. Of the Thirty-five Hundred cars they have within their inventory, each one gets appraised four-seven times a week by an in-house pricing analyst to ensure they are always pricing cars appropriately and moving them through the cycle.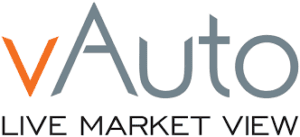 Recent Data shows that 1/3rd of marketing cost is spent on digital media. To ensure Jeremy is running the most efficient operation possible he targets their media spending to include Instagram adds, Snapshot adds, as well as specific Facebook retargeting by using robust search engine marketing strategies. When targeting is successful you will start to drive traffic. At this point, you need to make sure all your digital marketing leads, walk-ins or phone calls are met by your team with high engagement rate to generate a high closing ratio as well.
By using these tips and making sure you have products valued adequately, you are will be on your way to providing your customers an environment that validates their concerns and drives sales.