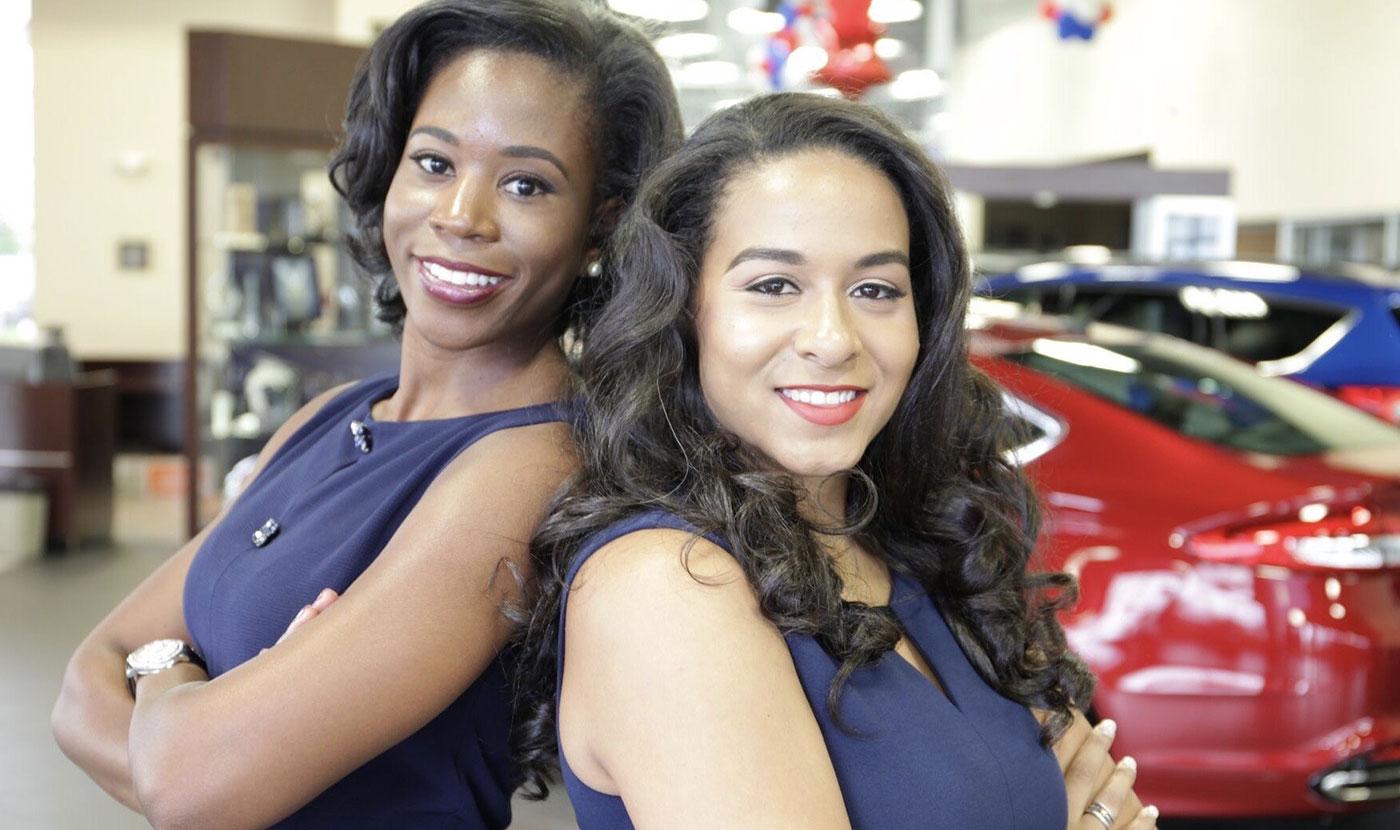 This month (July 2018), Ally Financial and the National Association of Minority Automobile Dealers' (NAMAD) honored a Bristol Honda dealer in training. Karmala Sutton, a dealer-in-training at the Honda of Kenosha dealership in Bristol, Wisconsin received the Ally Sees Her award at NAMAD's 2018 Annual Membership Meeting that was held in Chicago.
Karmala Sutton is the newest in a line of recipients awarded the Ally Seers Her award. She received this award due to her dedication and commitment to give back and build the next generation of minority dealers. She strives to give voice to those who are currently underrepresented in this country.
The company behind the Ally Sees Her award, Ally Financial Inc. (NYSE: ALLY), is a leading client-centric digital financial services company that has over $170 billion USD in assets. They are known for their innovative financial solutions and the highest quality of customer service. Ally Inc. is a company well known for focusing on doing things right and becoming a trusted financial partner for their corporate, commercial, and consumer customers.
Ally Inc. offers their clients with mortgage-lending services, deposit products, banking products (incl. IRA products, checking accounts, money market, online savings, and CDs), investment advisory, and securities brokerage. With all the services that they offer, they continue to be one of the largest full-service automotive finance operations. Their complementary, auto-focused insurance business serves millions of auto consumers and 18,000 dealer customers.
The National Association of Minority Automobile Dealers' (NAMAD) pushes to put value to minority-owned businesses, employees, and consumers throughout the automotive industry. This includes…
The increase in the number of minority-owned dealerships.

Advocating supplier and workplace diversity in the automotive manufacturing environment.

Supporting the engagement by the minority in the automotive service and retail sales sectors.
During the award ceremony, Sutton spoke upon hearing the news of about being a recipient of this meaningful award. "Without giving back to improve the lives of others and make the communities where we live and work better, success is hollow. I'm humbled to be recognized for doing things that I'm passionate about."
Ally created the award after being inspired by the #SeeHer campaign by the Association of National Advertisers, which elevated women in marketing and media. Following their success, Ally created the award to recognize young female leaders within the auto retail industry. As part of the award, Ally donated $10,000 to the charity of the recipients choice. In Sutton's case, it was CRU Agape Center, which is a Chicago based non-profit that works with local community centers and churches.
Sutton chose CRU Agape Center as she herself is from the Chicago Area. She stated that the donation will "make a difference in the city, especially the communities that need it most." Sutton's dedication can be traced back to the values instilled in her by her church, especially a mission trip to Ghana while in high school. Following that, she was involved with the Locks of Love during her time at college for which she gave her time and hair for.
Karmala Sutton began her career in the automotive industry while attending college as a co-chair for the Northwood University Auto Show. She graduated with a Bachelor's degree in Business Administration and an Associate's degree in Hospitality Management. After graduating, she worked at CarMax as a buyer, which greatly helped her hone her skills and find a love for the automotive industry.
While at her dealership, Sutton has led efforts for Toys for Tots, volunteered for NAMAD's NextGen board for four years, and served as president for the last two years. As NAMAD has made strides in mobilizing the sons and daughters of dealers, Sutton has been an influential aspect of the movement. She has created strides in shedding light on some up and coming minority managers.
As a dealer in training, Karmala Sutton works beside her father, Nathaniel Sutton, who is the sole owner of the Sutton Auto Team. While training, she is able to further understand the business and the industry. At this point, the Sutton Auto Team has three dealerships in the suburban Chicago area with the main one being the Honda of Kenosha dealership.
Ally chose to award Sutton due to her embodiment of hard work, leadership potential, and determination. Her appreciation and enthusiasm for giving back and caring have made her an essential part of the community and a strong dealer. In addition to the support that Ally will be providing Sutton's chosen charity, they will also be making an additional $5,000 available to charities that have been selected by NAMAD member. They will also be giving $100 gift cards to fifty NAMAD members.
Not only has Ally been active in the automotive industry, but they have also delved into other industries with the intention of supporting women's rights. Another quite well-known act by Ally was when they gave an award to Linze Rice, an NIU student who worked as a reporter at the Northern Star. She was known for her coverage of LGBTQ topics, which is what she earned the Ally Award for. Just as Karmala Sutton did, Linze Rice also worked to share uplifting stories of people who worked hard to make a positive impact on the world.
Ally's goal is to 'Do It Right', which means supporting dealers who act as their community's backbone. These dealers are essential to moving the automotive industry forward. They promote diversity and women leaders. As girls and young women see leaders like Karmala Sutton, they will be more empowered to rise above and become strong, powerful leaders.