The first half of 2020 has been filled with challenges for business owners all across the country. However, dealers have been adapting to the ever-evolving automotive industry for over 100 years, and not even a global pandemic can bring the them to complete halt. In fact, dealer resilience has transcended just business. There have been endless reports of initiatives and programs where dealerships have given back to their communities by supporting front line workers, customers, and their own employees. Here to break down the affects of COVID-19 and a myriad of other issues going on in the auto retail industry is Cody Lusk, President and CEO of the AIADA, the American International Automobile Dealers Association.
"We're forever going to be changed with the way we do things, and that's not bad, it's just we needed to change a lot and adapt," says Cody. "A lot of this happened as a result of the pandemic and it's a good thing for dealers and customer."

In the weeks leading up to the end of March, there was a lot of concern around used car values. Many experts were advising dealers to drop their used car inventory, but now, demand is through the roof. In other news, USMCA also went into affect after many months of negotiations. Many of the specifics still need to be ironed out, but Cody is confident that the rules will work in the auto sector's favor.
"[Trump] likes tariffs; he understands tariffs, so he likes to utilize that as a hammer to hang over our trading partners," explains Cody.
Jim and Cody end their conversation by discussing diversity in the retail automotive industry. Simply put, Cody says the industry as a whole needs to look inward and do better. A good way to do this is by ensuring that people of color are in leadership roles across associations, OEMs, and dealerships. The industry needs those different and nuanced perspectives in order to make the car business a more diverse and inclusive place.
For more great insights from Cody Lusk, be sure to watch our entire interview above.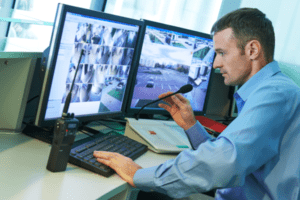 Tips to Protect Your Dealership from Loss and Damage
Your store may not have had to deal with many big-ticket losses from theft or vandalism. But the consequences are severe. If you've had an intruder who has accessed paper or digital files, for example, the store could have damage to its image for not securing customer information properly. The cost to future business could be affected as much as the original loss, or more. Read More

Why F&I Should Embrace Antimicrobial Protections and How to Leverage It
Antimicrobial treatments have been around for a while. Dealers are applying an interior protection, either wet or electrostatic, making the surfaces hostile to bacteria and viruses. It used to be a tough sell before this global pandemic. Customers just did not see the need and still others would assume it really did not work. But now, in the midst of COVID-19 still not letting go of the country, this protection may have finally found a more permanent place at most dealerships. Read More
---
Did you enjoy this interview with AIADA's Cody Lusk? Please share your thoughts, comments, or questions regarding this topic with host Jim Fitzpatrick at jfitzpatrick@cbtnews.com.

Be sure to follow us on Facebook and Twitter to stay up to date or catch-up on all of our podcasts on demand.
While you're here, don't forget to subscribe to our email newsletter for all the latest auto industry news from CBT News.