Welcome to the CBT News original show, The Future of Automotive, with Steve Greenfield, Founder, and CEO of Automotive Ventures, an auto technology advisory firm that helps entrepreneurs raise money and maximize the value of their companies.
On this week's episode, I want to focus on electric vehicles, and more specifically, outline some of the challenges we're going to face as we make the transition from internal combustion engines to EVs.
1. The Power Grid
The general consensus is that EVs will make up a third or even half of all light vehicles sold annually in the U.S. by 2030, up from just 7% in 2022.
But while the shift from internal combustion engines to EVs is gaining momentum, one of the big overhanging questions is: Will the power grid be capable of supporting the increase in electrical demand?
Some grid operators have struggled to keep up with demand in certain areas. California, for example, asked residents to avoid charging electric cars in the evening during a heat wave last September to help avoid overloading the grid, while utilities in other areas have warned at times of possible rolling blackouts to prevent system collapse.
In general, the utility industry looks like it will be ready to generate enough power for the coming EV wave, thanks to planned capacity increases costing hundreds of billions of dollars.
Having said that, the potential for much more serious bottlenecks looms in the local legs of the grid that transmit electricity to individual homes and businesses. Expensive upgrades could be needed for individual neighborhood power distribution systems. And, additional spending will be needed to fortify the wires and transformers serving commercial sites as electric trucks, and delivery vans become more common.
Who's going to pay for the billions of dollars of EV infrastructure investments required? The investments needed to fortify the grid may very well result in higher electric rates, negating a lot of the cost of ownership benefits of owning an EV in the first place.
2. Selling Your Charge Back
Infrastructure investment and preparedness aside, one big incentive for buying an electric vehicle may turn out to be the potential to actually make money by charging or discharging the battery at certain times of the day. Conceptually, an EV is an enormous battery sitting in your garage that can reverse the flow of electricity to power the entire home via its hookup to your main electric panel.
Some believe that networking together the capacity of EV owners could create a more resilient grid and reduce the need for additional power plants as we see more EVs on the road.
The concept of networking together groups of EVs into what might be called a "virtual power plant", means that cars can charge up at off-peak times, storing electricity that can be routed back to the grid during electricity demand spikes.
EV owners could profit via arbitraging electricity pricing. Meaning that they purchase electricity at low off-peak rates and sell it back at peak times when rates are the highest.
It would be cool if the EV in your garage could not only help offset the cost of electricity powering your house but might actually turn into a profit center at certain times of the day.
3. EV battery production
One of the main pillars of the Inflation Reduction Act is to nationalize battery production back onto American soil.
Anticipating the importance of EVs, China had the strategic vision over the past two decades to corner the supply of rare minerals required for battery production.
Today, Chinese companies control about 80% of all critical battery production minerals, including 80% of the world's cobalt refining capacity, 82% of the world's graphite production, and 93% of global manganese refining.
As a result, China has more than three-quarters of the world's manufacturing capacity for EV batteries; a single Chinese company, CATL, controls one-third of the entire global battery market.
In addition, China controls mines in countries like Congo, which has the world's largest cobalt supply. Through its so-called "Belt and Road Initiative" — which is China's aggressive foreign policy that buys influence through foreign investments — the country has strong influence over key ports and infrastructure across Africa, allowing China to dominate mining and mineral trade on that continent.
In addition to Africa, China has invested heavily in Brazilian mines in order to ship minerals to China for processing.
The battery industry's leaders are all based in Asia. Japan's Panasonic and Samsung SDI; and LG Energy Solution of South Korea – the industry's most established names – have been enjoying a sales boom. The most profitable and fastest-growing battery maker is China's CATL.
The hope is that the incentives within the Inflation Production Act stimulate investment on American soil to take control of more of the production of critical EV batteries.
4. Supply Chain is Strained
Next up, there has been growing concern about the strain that producing all of these new EVs might have on the supply chain, as legacy automakers attempt to simultaneously manage the production complexity of both internal combustion and EV vehicles, which has the upstream effect of challenging the automakers' suppliers.
As the number of planned full-electric and hybrid models rises, so is the complexity facing automakers' suppliers — which is translating into higher costs of production and missed timelines for companies that were already having to deal with challenges from a fragile supply chain. The average supplier is between 30% and 50% behind schedule, or running above cost targets, or both.
The bottleneck is compounding the cost pressures suppliers have been under over the past two years as they grapple with unstable raw material prices and parts shortages. According to a recent PwC report, about 42% of suppliers worldwide reported being in some level of financial distress in the first half of 2022, up from 27% in 2021.
5. Supply of Raw Materials
Finally, news last week that the price of lithium, a key input into EV batteries, continues to rise. The global push towards vehicle electrification has greatly increased consumption, but supplies have struggled to keep pace.
China's big lithium miners have been recording record earnings after booming demand for the electric vehicle battery material sent prices surging to an all-time high last year.
The profit windfall comes as prices for lithium carbonate, a refined form of the material used in EV batteries, peaked in November after jumping around 15 times from lows in 2020.
So there you have it. The transition from internal combustion engines to EVs is clearly going to be one fraught with challenges and pitfalls. This is shaping up to be a very important year that will influence the Future of Automotive for years to come.

Companies To Watch
Every week we highlight interesting companies in the automotive technology space to keep an eye on. If you read my monthly industry Intel Report, which you can subscribe to for free, I showcase a few companies each month, and we take the opportunity here on this segment to share some of those companies each week with you.
Today, we have two companies to watch: PartsTech and EVHACS.
PartsTech helps automotive repair shops find the right parts and tires fast. One search shows you live inventory and wholesale pricing from all of your suppliers in one lookup. You can sign up for free with PartsTech and cut the hassle out of parts ordering.
The reason that I love PartsTech is that they enable businesses to access millions of products from a network of over 27,000 parts suppliers locally & nationally. Dealers don't have to waste time on the phone or checking multiple websites. PartsTech helps you find the right part, at a fair price, 24/7.
You can check out PartsTech at www.PartsTech.com.
EVHACS is the world's first combined Heat Pump/air conditioning unit and electric vehicle charger in one.
They aim to solve the problem of EV charger rollout lagging far behind EV adoption by providing a revolutionary, patent-pending technology, integrating EV chargers with Heat Pumps/Air Conditioners.
The reason that I love EVHACS is that heat pump units installed globally are expected to grow from 180 million units to over 600 million units by 2030. During the same period, air conditioning units are expected to increase from 2 billion units to almost 3 billion units.
EVHACS has the opportunity to ride that wave by installing your EV charger inside your home's heat pump or AC unit.
By riding the trend of the HVAC industry, the company has the potential to increase the supply of EV chargers to satisfy the growing demand globally.
You can check out EVHACS at www.EVHACS.com.
—–
So that's it for this week's Future of Automotive segment.
If you're an AutoTech entrepreneur working on a solution that helps car dealerships, we want to hear from you. We are actively investing out of our new DealerFund.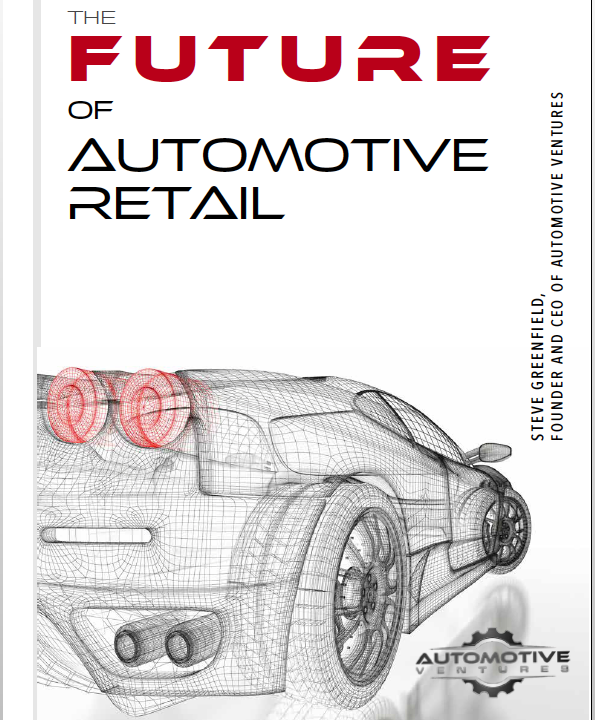 If you're a dealer who wants to invest in early-stage AutoTech companies that benefit your business, let me know. We are still accepting new investors into the DealerFund.
If you're interested in joining our Investment Club to make direct investments into AutoTech and Mobility startups with small checks, join the Club. There is no obligation to start seeing our deal flow.
And don't forget to check out my book, The Future of Automotive Retail on Amazon.com.
Thank you for tuning into CBT News for this week's Future of Automotive segment, and we'll see you next week!
---
Did you enjoy this episode of The Future of Automotive? Please share your thoughts, comments, or questions regarding this topic by connecting with us at newsroom@cbtnews.com.
Be sure to follow us on Facebook, LinkedIn, and TikTok to stay up to date.
While you're here, don't forget to subscribe to our email newsletter for all the latest auto industry news from CBT News.