As an automotive marketer, you're putting valuable time and money into your Facebook advertising strategy. That's why it's so important for your ads to be seen by the right audience.
While Facebook's interest-based targeting features have their place, they should no longer be the only audience you rely on when building your Facebook ads.
The Problem with Interest-Based Targeting on Facebook for Auto 
Following a 2019 discrimination settlement, Facebook began requiring those advertising under the housing, employment, and credit (hello, auto dealers!) categories to abide by additional non-discrimination requirements.
This update included the removal of targeting based on age, gender, and many interest-based categories, such as in-market car, SUV, and truck shoppers. So how can dealership marketers pick up the Facebook targeting slack?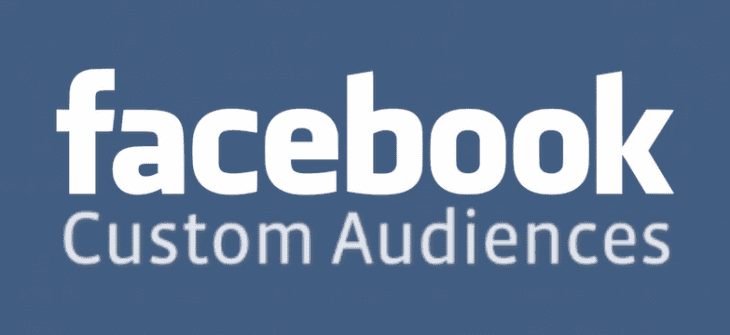 4 Facebook Custom Audiences to Add to Your Targeting
1. Custom Audience from Your CRM 
The contacts in your customer relationship management (CRM) system are some of the most profitable customers you have. You should be able to access these contacts' email addresses, phone numbers, and other relevant contact information to import to Facebook.
For example, you can export a list from your CRM of current truck leads and customers who purchased a truck more than three years ago. From here, you can upload the list into Facebook as a Custom Audience and begin showing a truck ad to this select group of people. 
2. Custom Audience Based on Web Traffic 
This audience is likely one of the most qualified audiences you can target simply because they have already been browsing on your site!
When you install the Facebook pixel onto your dealership website, you can track people viewing certain pages. From here, you can create a Custom Audience of people who have viewed a certain page within a specified time frame and target them with a relevant ad. 
3. Custom Audience Based on Offline Events 
If you are regularly uploading your leads and sales into Facebook's Offline Events tool, you can see how your Facebook ads have attributed to a lead or sale that occurred at your dealership. Another benefit of Offline Events is that you can incorporate these lists into your Facebook targeting.
Once someone purchases from you, they likely won't be in the market again for at least a year or two. By excluding a Custom Audience of those who recently purchased from your dealership, you're ensuring your ads won't be shown to people who clearly aren't in need of a new vehicle. 
4. Custom Audience Based on Marketplace Engagement 
For dealers who list their inventory on Facebook Marketplace, there's a new Custom Audience option to incorporate into your Facebook ad targeting, one based on Facebook Marketplace engagement.
Someone who views your Marketplace listing is usually someone worth pursuing. Make it easier to reach them by including this Custom Audience in your Facebook ad targeting! 
Find the Right Facebook Ad Targeting Balance 
These four Custom Audiences are just a few of the many targeting options available in Facebook. With strategic planning, testing, and evaluating, you can find the right audience combination for your dealership Facebook marketing.
---
Did you enjoy this article from Jacquelyn Jacobsma? Read other articles from her here.

Be sure to follow us on Facebook and Twitter to stay up to date or catch-up on all of our podcasts on demand.
While you're here, don't forget to subscribe to our email newsletter for all the latest auto industry news from CBT News.