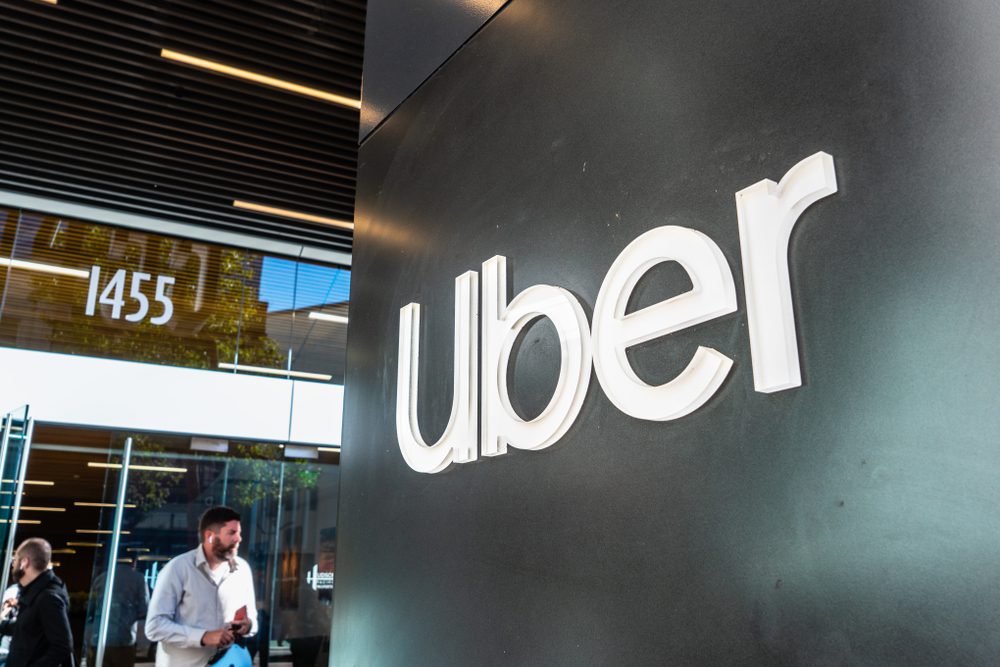 Just like most businesses, Uber has taken a huge hit in the midst of the novel coronavirus. The rideshare giant has announced it will be cutting 3,000 more employees after thousands of employees lost their jobs just a few weeks ago. In early May, the company stated that 3,700 people were let go "in response to the economic challenges and uncertainty resulting from the COVID-19 pandemic and its impact on the company's business."
This time, Uber CEO Dara Khosrowshahi said the additional 3,000 job cuts are necessary "because [Uber's] very future as an essential service for the cities of the world — being there for millions of people and businesses who rely on Uber — demands it."
Uber has now slashed about 25% of its workforce. In a letter to employees, Khosrowshahi wrote, "We must establish ourselves as a self-sustaining enterprise that no longer relies on new capital or investors to keep growing, expanding and innovating."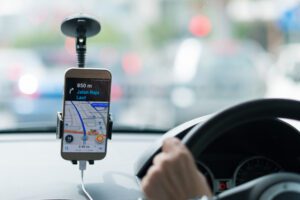 The company also plans on shutting down 45 offices around the world. Uber claims that drivers, who are considered independent contractors as opposed to employees, are not affected by these job cuts. However, seeing as demand is extremely low and rides are reportedly down 80 percent, drivers have most definitely already been affected by the pandemic.
UberEats, on the other hand, reported a 52% growth compared to Q1 of last year. This comes as no surprise as people are staying home and ordering delivery more than ever. However, Khosrowshahi warned that although Uber Eats has boomed, "the business today doesn't come close to covering our expenses."
Uber has transitioned Uber Transit into a "mobility division" led by Andrew Macdonald that is exploring ways to help Uber stay afloat during this time. Uber Eats is now classified as its "delivery" sector and is looking into acquiring GrubHub, which would be a massive game changer seeing as GrubHub reported an approximate $1.3 billion in revenue in 2019.
Scooter-sharing service Lime acquired Uber's Jump bike and scooter business this month after Uber led a $170 million funding round. This will help Uber focus on its rideshare and food delivery offerings while Lime will oversee the bike and scooter operations.
Uber may look to expand in various ways, including having drivers deliver retail purchases, medications, and groceries to its users.
The future, of course, is a mystery. Opinions regarding the pandemic vary greatly, but many people are afraid of contracting the virus (or some other kind of illness) from being in close contact with other people. Right now, we all have the term "social distancing" engraved in our minds because we are still entangled in the pandemic, but will it last?
If so, Uber Transit may continue to experience detrimental effects of social distancing, as many people will be unwilling to ride in a stranger's car that chauffeurs other strangers around all day. IBM recently released results of a study that found that more than 50% of people who have used ridesharing in the past plan on either lessening their usage or ceasing all use. Out of all of the respondents, 14.8% reported they will "likely use it less" and, unfortunately for Uber, a slim 21.05% reported they will "likely use it the same as before."
This may help dealerships and automakers, as it would force people into buying new and used cars, but the exact increase in dealership business this would bring could potentially be low. It is expected that public transportation may be reinvented with social distancing measures in mind, and many people may decide to carpool with trusted people instead of using ridesharing services.
The outlook for Uber looks bleak at the moment, but this may be due to the fact that many people are terrified of COVID-19 and are avoiding all social contact until the pandemic ends. As fear diminishes over time, which it always has in the past after situations like coronavirus, people may become more inclined to use rideshare services like Uber again. Until then, the company will need to figure out a way to stay in business.
---
Did you enjoy this article from Kimberly Hurley? Read other articles from her here.
Car Biz Today, the official resource of the retail automotive industry.

Be sure to follow us on Facebook and Twitter to stay up to date or catch-up on all of our podcasts on demand.
While you're here, don't forget to subscribe to our email newsletter for all the latest auto industry news from CBT News.