Days after announcing massive losses for the previous quarter, Tesla has now announced plans to raise about $2.3 billion in new capital to increase liquidity and continue to work towards being the most prominent force in electric autos. In an investors' call on May 2, CEO Elon Musk claimed that Tesla is going to be a $500 billion company once it rolls out self-driving technology, a feat that will require a lot of money. Musk told investors that it is currently able to fund its business expenses, but new capital is needed because it is "wise to have a buffer in case of a recession or weak global auto demand."
Throughout the past year, Musk had been adamant that Tesla would not need to raise capital, but he is now reneging on these claims.

Tesla has not sold securities in two years, but a problem arose last quarter when low sales, delivery snafus, and chaotic international logistics turned out to be costly, and Musk has seemed to come to a realization that raising money through a bond and stock sale is a good plan. Reuters reported that experts had already predicted Tesla could not "carry out its growth plans without new cash," especially after the company "burned through $1.5 billion" in Q1.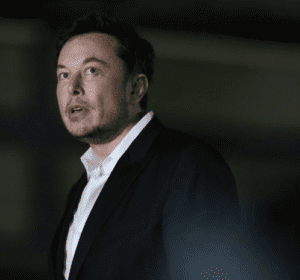 Tesla is looking to raise around $2.3 billion, which includes a public offering of 2.7 million shares priced around $243 per share. If things go as planned, this would be about $640 million per share in addition to $1.3 billion in 5-year convertible senior notes. The company hopes to get approximately $740 million from the shares and $1.55 billion from the bonds sale. Despite the calls for such a high amount of new capital, the company still plans to deliver around 100,000 vehicles in Q2.
Musk had initially stated he would also buy stock worth up to $10 million, but later upped this number to $25 million.
The decision to raise billions of dollars now instead of earlier when stock was at its peak has been openly criticized by many. Most of the time, an announcement that a company is in need of billions of dollars causes a negative shakeup in the stock; however, after the announcement, Tesla stock rose 4.3%, which may actually indicate this is what many investors have been waiting for.
Tesla has many challenges ahead. This includes the need for more productive service and retail operations as well as solutions to issues with international manufacturing and deliveries. Tesla also has plans to create new models and push out more Model Y SUVs, which will be expensive. The fact that Musk has quit his so-called "Spartan diet" and agreed to conduct the stock and bond sale may provide an opportunity for the company to raise necessary capital that will keep the company afloat throughout these challenges.
Opinions surrounding Tesla and Musk vary greatly. Some idolize the company and its CEO, whereas others like Maureen Callahan of the New York Post think Musk is a fraud and that Tesla is "known for blowing deadlines and consistently falling short on production." Regardless, despite the lackluster report for the last quarter and the uncertainty with investors, Musk made a promise that Q3 2019 will be profitable and investors seem to trust that he plans on carrying out that promise.