We are joined by Sam Komeha and Lisa Fogarty from New Generation Service Tags, as they explain to CBT Automotive Network more about their company and product launching in May that can save Dealers and the automotive retail industry time and money.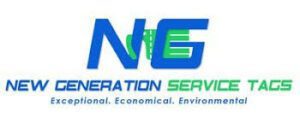 According to Komeha, there is an alarming loss of money when it pertains to service tags at a dealership. According to Komeha, service department that they waste about 18,000 service tags a year, and it costs them $3,000 a year. Their Solution- a reusable tag that allows the dealership to minimize their waste and save money.
Lisa shares that this is not just beneficial for the dealers but also the consumers and employees. "With the service tags we're actually looking at from when the customer first approaches the advisor, and we're trying to shorten that process so that the customer has a better customer service. Then we look at when the advisor's actually communicating with the technician, the technician to the service bay." She tells CBT Automotive Network.