Homer B. Roberts was the first African-American new car dealer beginning in 1923 according to research conducted by historyofaacardealers.com. Roberts opened the gate for future pioneers such as Dan Gaines, the first African-American dealer appointed by Ford in 1936, and Ed Davis, owner of a Studebaker dealership (1940) and a new-car franchise with Chrysler-Plymouth in 1963. Though these dealers worked diligently to make their mark on the retail automotive industry, today's number of black dealers doesn't adequately represent their labor.
Peter Welch, President of the National Automobile Dealers Association (NADA), has seen the numbers and believes the representation is certainly lacking when looking at the entirety of the new-car dealer body. "The broad number is about 18,200 when you combine all the classes of franchise and new-car dealers," said Welch in an interview with CBT News, "There are only 1,234 ethnic minority dealers with only 265 African-American owned dealerships, which is only about one and a half percent of the entire dealer body." This small percentage of Black-owned dealerships is shockingly low when considering that African-Americans make up over 10% of all new-car sales in the U.S.
Welch praised Damon Lester, President of the National Association of Minority Automobile Dealers (NAMAD) for his push towards incorporating more minority and Black-owned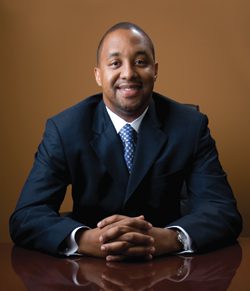 franchises. "We regularly support the mission of NAMAD," said Welch. "Damon and NAMAD do a great job pressing OEMs, and I share in their frustration on the numbers." Welch pointed to obstacles such as capitalization that create roadblocks for prospective dealers of color.
Advertising Partner

Current African-American dealers agree that the numbers are alarmingly low in regards to proper representation. "It is shameful that this industry hasn't recognized that we need more people of color to be dealers," said Emanuel Jones, President of Legacy Automotive Group and Georgia State Senator, in an interview with CBT News. "We need more people of color out there advocating for expanding the dealer network, that includes people of all races."
Among OEMs, General Motors leads the pack in minority-owned dealerships, with 287. Fiat Chrysler follows with 181 and Ford is third with 165 stores. While automakers like these have programs that train and equip minorities to run their own dealership, the number of black-owned stores falls behind the number of other minority groups such as Asian and Hispanic owners. 
After the tragic killing of George Floyd and a rise of collective voices against injustice, many companies have had to come face to face with their neglect towards racial equality, diversity, and inclusion. The auto industry, like many others, has had to look inward to acknowledge where they are succeeding, and where they are failing in these matters. The NADA's acknowledgment towards improving these numbers is a step in the right direction for all of the industry. From dealers examining their staff to OEMs taking a stronger stance in who is awarded a dealership, the entire automotive industry must push to remove any roadblocks for people of color to gain the same opportunities as all other dealers in the industry.   
---
Did you enjoy this article from Josh Isley? Read other articles from him here.

Be sure to follow us on Facebook and Twitter to stay up to date or catch-up on all of our podcasts on demand.
While you're here, don't forget to subscribe to our email newsletter for all the latest auto industry news from CBT News.