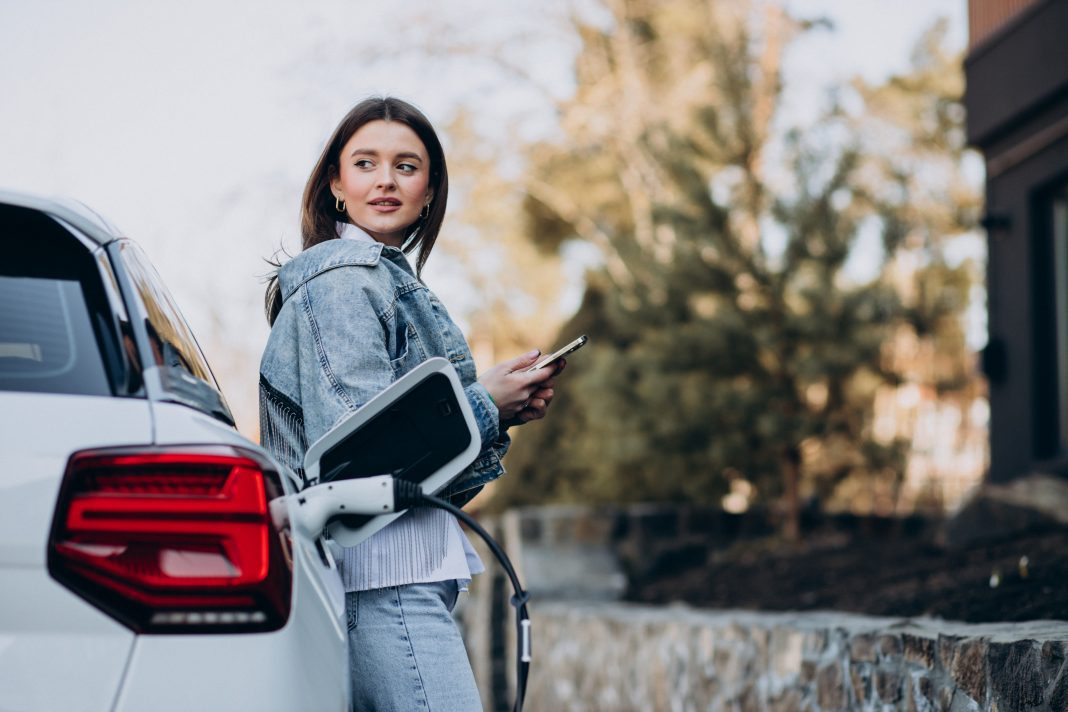 NEW YORK, February 23, 2023 —
Key takeaways
The future of automotive mobility is being shaped by a variety of tectonic forces converging to shift consumer sentiment and behavior.
One in 3 consumers in the U.S. and nearly half in the Europe5 region (the aggregate region comprised of the following countries: France, Germany, Italy, Spain and the United Kingdom) would most prefer their next vehicle be electric, while half of consumers in the U.S. and 61% in the Europe5 region will choose an EV brand based on whether the company has a well-articulated plan for battery recycling.
Over half of survey respondents in the U.S. and Europe5 regions are concerned about taking on the residual value risk of owning a traditional fossil-fueled vehicle going forward.
Nearly 40% of U.S. consumers and half of consumers in the Europe5 region aged 18-34 question whether they need to own a vehicle going forward because of the experiences they had with shared transportation options.
Motivated by a desire to maximize convenience, transparency and flexibility, one-third of consumers in both regions aged 18-34 would move to a subscription model, supported by the fact that half of survey respondents are interested in making one monthly payment that covers all vehicle-related costs, including insurance and maintenance.
Automotive mobility providers, including captive finance companies, are redefining themselves as managers of mobility services in an effort to unlock new sources of revenue and profit going forward.
As many consumers increasingly opt for hassle-free mobility solutions, the market for usage-based products including OE-insourced insurance, are expected to increase 77% in the U.S. by 2035.
Ecological pressures and calls for more sustainable approaches may force mobility providers to tighten around their corporate carbon footprint (CCF) and restructure future core business assets away from Internal Combustion Engine (ICE) vehicles.
As an increasing number of consumers consider making their next vehicle electric, mobility players have new opportunities to support charging infrastructure.
However, moving from a paradigm centered around the financing of assets to one that hinges on asset management over multiple lifecycles requires mobility providers to build a variety of new capabilities across a wider spectrum of the automotive value chain.
Why this matters
Automotive mobility players, including captive and non-captive finance companies, rental companies, and fleet management companies, are likely on the cusp of a generational transformation over the next 10-15 years. The pressure to find operational and manufacturing efficiencies is enormous. The traditional business model anchored in selling vehicles to end consumers is being challenged by several converging forces, including inflation-fatigued consumers worried about their financial capacity, the move to more durable electric vehicles allowing for longer ownership terms, and the resurgence of shared transportation in growing urban population centers. As a result, both incumbent players and disruptive new entrants are urgently looking for new ways to monetize the mobility experience.
A new Deloitte Global report, "The Future of Automotive Mobility to 2035," explores the macro trends shaping the industry, along with the strategic imperatives to help successfully monetize emerging profit streams across multiple vehicle lifecycles. The report is based on a survey of more than 9,500 consumers across nine countries; a series of interviews with global industry executives conducted between August and November of 2022; and Deloitte's newly developed profit pool simulation tool, which incorporates key data inputs compiled from a variety of public and proprietary sources with decades of automotive industry experience.
Key quote
"Among the significant macro trends shaping the future of the automotive mobility sector, there will likely be a particularly strong emphasis on securing the right technological competency and developing an efficient architecture to monetize data effectively. The evolution of automotive mobility will likely also demand new levels of orchestration and coordination among sector players. Strategic partnerships and M&A integrations will become crucial to capitalizing on emerging profit pools going forward."
— Jeff Paul, managing director and U.S. auto captive finance leader, Deloitte Services LP
Future profit pool simulation reveals rising stars of mobility
As new mobility services take shape in a rapidly evolving ecosystem, determining which profit pool to pursue can be critically important. To illustrate the potential, Deloitte created a proxy mobility provider as the basis of the profit pool simulation tool:
Vehicle-on-demand (VOD) and mobility-on-demand (MOD) services will each grow between 8% to 10% annually in the U.S. as a result of shifting consumer mobility demands and urbanization trends.
In-life services are expected to grow 12% annually in the U.S. as usage-based products are further introduced in the space. For example, insurance represents a significant in-sourcing opportunity for mobility providers in the future, with a relative profit contribution of up to 13% in both the U.S. and Europe5 region.
Supported by the overall transition to electric vehicles in both markets, EV battery management is expected to grow 12% annually in both the U.S. and Europe5 region.
While the overall profit contribution of infrastructure-related services may remain relatively small in the U.S. and Europe5 region, these offerings complement the overall value chain, creating a holistic mobility offering around charging, parking and related convenience services.
Recycling is set to have a significant role in the future of automotive mobility in the U.S. by 2035, potentially growing to a $2 billion market.
Key quote
"In the next 10 years, we will likely experience a historic rate of change in the automotive mobility sector. Longstanding and stable enterprises of today may either undergo radical transformations or become obsolete as new mobility structures and the profit pools tied to them shape the core business models of tomorrow. Success or even survival in the market will likely be driven by the ability to manage vehicles over multiple life cycles as it is the key to unlock and secure future profit pools. Those who carve out a clear positioning along the value chain and underpin it with the required set of capabilities will be positioned for growth."
— Sebastian Pfeifle, partner, global automotive mobility lead, Deloitte Germany
Connect with us on Twitter at @DeloitteCB or on LinkedIn: @jeffpaul and @SebastianPfeifle.
About Deloitte
Deloitte provides industry-leading audit, consulting, tax and advisory services to many of the world's most admired brands, including nearly 90% of the Fortune 500® and more than 7,000 private companies. Our people come togetherfor the greater good and work across the industry sectors that drive and shape today's marketplace — delivering measurable and lasting results that help reinforce public trust in our capital markets, inspire clients to see challenges as opportunities to transform and thrive, and help lead the way toward a stronger economy and a healthier society. Deloitte is proud to be part of the largest global professional services network serving our clients in the markets that are most important to them. Building on more than 175 years of service, our network of member firms spans more than 150 countries and territories. Learn how Deloitte's approximately 415,000 people worldwide connect for impact at http://www.deloitte.com.
Deloitte refers to one or more of Deloitte Touche Tohmatsu Limited, a UK private company limited by guarantee ("DTTL"), its network of member firms, and their related entities. DTTL and each of its member firms are legally separate and independent entities. DTTL (also referred to as "Deloitte Global") does not provide services to clients. In the United States, Deloitte refers to one or more of the US member firms of DTTL, their related entities that operate using the "Deloitte" name in the United States and their respective affiliates. Certain services may not be available to attest clients under the rules and regulations of public accounting. Please see www.deloitte.com/about to learn more about our global network of member firms.
SOURCE Deloitte
---
Did you enjoy this announcement? Please share your thoughts, comments, or questions regarding this topic by connecting with us at newsroom@cbtnews.com.
Be sure to follow us on Facebook, LinkedIn, and TikTok to stay up to date.
While you're here, don't forget to subscribe to our email newsletter for all the latest auto industry news from CBT News.