The brand whose mission is to "go anywhere, do anything," is indeed going and doing. This year the company has already generated a buzz at the 89th Geneva International Motor Show. At the event, which starts on the 7th and will continue through the 17th of March, Jeep will be displaying its plug-in hybrid electric vehicle (PHEV) models of the Renegade and Compass. These models are categorized as previews, so no release date has been set yet, but that hasn't stopped the excitement over the new designs and speculation that they'll be put out in 2020.
Jeep as a brand hasn't necessarily been a front-runner in energy efficiency in the past. While celebrated for its pioneering and adventurous spirit, it doesn't scale to the top of efficient vehicle lists as easily as it does rough terrains. Toyota, Honda, and Tesla are more likely to come to mind in those cases.
That image is set to change, however. In a statement released by Jeep's parent company, Fiat Chrysler Automobiles, it was announced that "Today, the Jeep brand is making another major evolutionary step toward respecting the environment and reducing the total cost of ownership by presenting its new plug-in hybrid electric vehicle (PHEV) models." It went on to extoll, "A no-compromise hybrid solution, which integrates the unmatched technical layout of each Jeep SUV, will power both the Jeep Renegade and Jeep Compass and will turn them into vehicles that provide absolute freedom while taking their capability to the next level through some of the most advanced eco-friendly technology."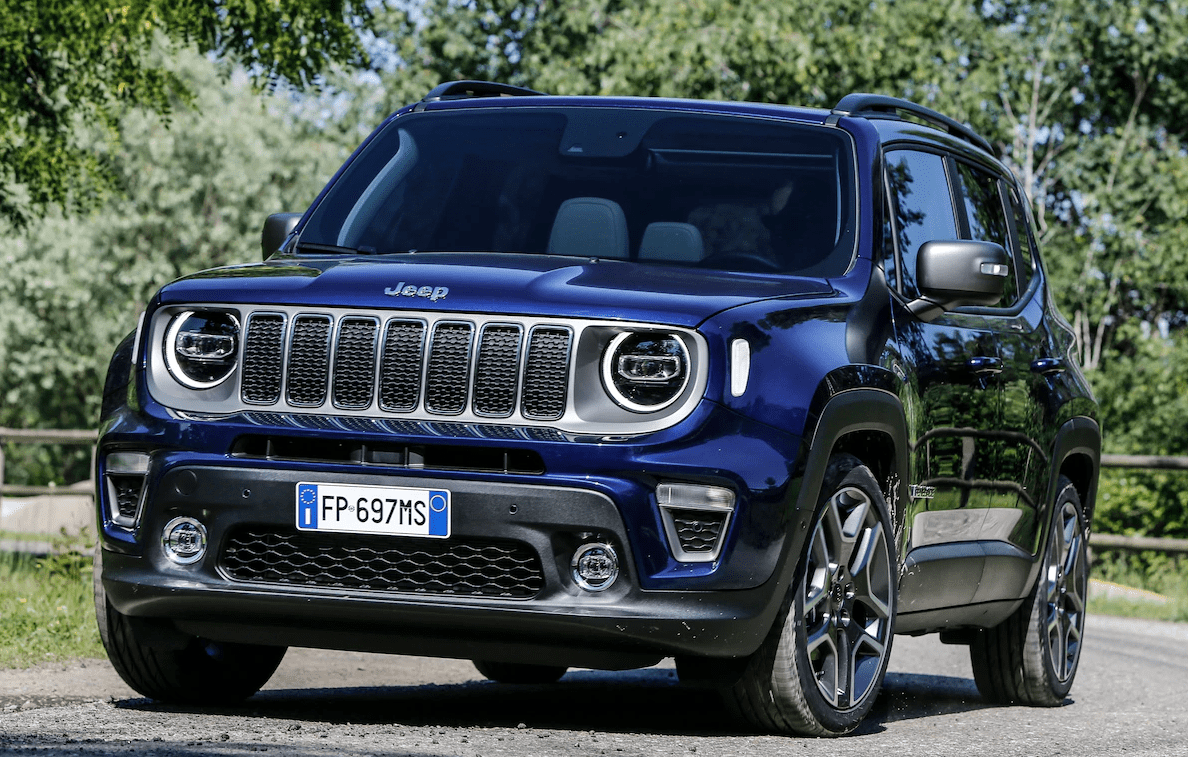 There are several layers to the technology that will marry the core traits of a Jeep with the futuristic vision of PHEVs. To start with, the new models will have batteries that are externally recharged, allowing for stronger electric motors. The electric motor will work in tandem with a new 1.3-liter turbo petrol engine. This collaboration will provide greater power and efficiency to the new Jeeps.
On top of those features, the previewed Renegade and Compass have improved acceleration and engine response features. They're quieter, emit less CO2, and to top it all off are even better than ever off-road thanks to greater torque from the electric motor which allows for more accurate precision when starting up and driving. The new Jeeps have advanced electric all-wheel drive (eAWD), and the back wheels are now controlled by a separate electric motor, and not a prop shaft, providing greater control.
Overall, the company sees this newest step as an advancement. "Behind the wheel of Jeep Renegade and Jeep Compass featuring PHEV technology, driving fun becomes efficient," Fiat Chrysler asserts, "and, for the first time, it will be possible to tackle the most extreme off-road trails not only in the utmost safety but also while listening to the sounds of nature."
With this latest announcement, Jeep joins the ranks of many other brands looking to electric future. While it's premature to say when and if a complete takeover will occur, it is looking like hybrids are more than a passing trend.