As car shoppers slowly start to come back to the dealerships, F&I managers will have to become more creative in the way they sell product. Buyers may be lured into the store with 0% financing, longer terms, and deferred first payments but there is still PRU to be made.
Dealership profits have been decimated and F&I will be relied on to help right the ship in the months ahead. It might not be 'business as usual' for your buyers given the hardships many may have gone through in the last 2 months or may still be experiencing now.
How can F&I make this critical shift during such a turbulent time?
One word…packages.
Packages, Bundles…Call It Whatever You Want.
Bundles or packages could have finally found their time during the COVID-19 pandemic. If your F&I department is not offering pre-built product packages now, this may be the perfect time to consider a fresh approach that addresses the financial anxieties that customers are dealing with but without the sometimes intimidating list of choices.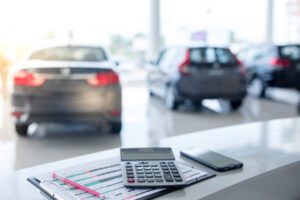 Whether they come in with their own financing or were enticed to choose the 0% deals to be had, there is a good chance your buyer may be looking to save as much as possible due to economic worries since COVID-19 could linger for a while.
Consider offering a package that includes products that work together for the financial protection of the buyer. Offer it at a price that gives room for back-end profit but without the optics that the dealership is just trying to make a quick buck off a national tragedy. Price it fairly knowing that this slowdown in car buying won't last forever.
Look at packages that make sense, that speak to your customers concerns. Identify the best-selling products at your store before the shutdown and bundle them together for each of the standard types of customers that come in. One package for the families who log a lot of miles, one package for the person who is tight on money, and another for the buyer who uses their car for delivery service. You know the drill.
A Quick Example…
Your customer has been working from home for their company at a reduced salary and now that their office is back open and their income has recovered, they are ready to buy that SUV they wanted months ago. You know you can get him bought on the 0% for 72 months and there is still enough room in the payment for product but he is worried about adding anything in case the virus comes back in the Fall and their office shuts down again.
Your F&I managers could offer a special 'protection' bundle that includes service contract/GAP/maintenance for a set price (assuming your state allows GAP). Now the sale becomes all about helping them make sure they have no unforeseen expenses while the economy recovers.
Maybe the buyer is running tight on funds due to being laid off and is just starting a new job. He/she mentions the commute they are taking on and your staff offers a package that gives them peace of mind as they increase their driving each day… service contract/maintenance/tire-wheel, again, for a fair and set price.
Be sure to not exploit the national crisis with COVID-19, though. Don't name any of the packages the 'Coronavirus Special' or anything insensitive like that. It's hard to imagine businesses that would do that but all you have to do is check your 'spam' folder of your email and you'll see plenty of awful examples. 
Check the High-Pressure Tactics at the Door
We are all operating in a new world now. Nothing is the same as it was just a few short months ago. Yes, dealerships will always need to move units and F&I will always be tasked with earning a healthy chunk of the store's profits but your customer's anxiety and worry about the last few months and the near future should make it easy to downshift a bit.
Offer product packages with understanding and empathy. If your selling style pre-COVID was aggressive, you simply may find that approach harder right now and for the foreseeable future. People are hurting and they may have loved ones who have contracted COVID-19 or know someone who has. It's a scary time for everyone and if you present packages in a way that makes the buyer feel like you really care to help them save money both now and in the future, it will pay off.
Goodwill and trust are key as states begin to open up and car buyers start to venture out for the first time in several weeks. Something that used to be so commonplace has been mired down in fear and worry. F&I managers who offer special product packages designed to address the worries of their customers will find higher penetration levels, better CSI, and fewer chargebacks.
---

Did you enjoy this article from Kristine Cain? Read other articles from her here.

Car Biz Today, the official resource of the retail automotive industry.

Be sure to follow us on Facebook and Twitter to stay up to date or catch-up on all of our podcasts on demand.
While you're here, don't forget to subscribe to our email newsletter for all the latest auto industry news from CBT News.