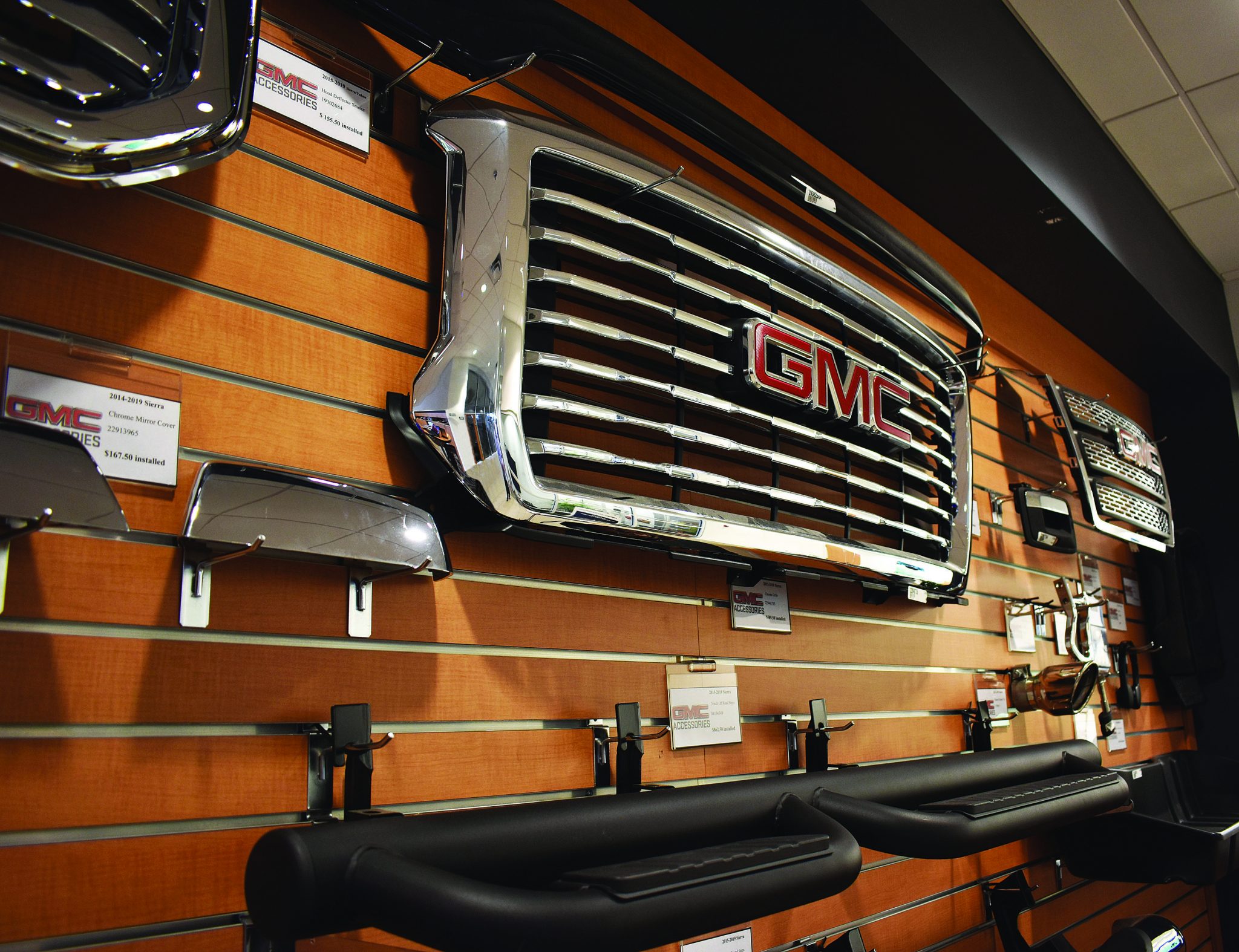 Car shoppers are spending roughly $41 billion a year on auto accessories, according to a 2018 report from Reynolds & Reynolds.
Yet, retail automotive dealerships are only capturing 10 percent of that market, leaving $37 billion to be picked up by aftermarket shops or Internet businesses. So how can dealerships enter into grabbing more than $37 billion pie? Vibrant floor displays? Tapping into digital? Or just asking?
We dig deeper, examine the big picture and share some tactics that work.
The How To
Did you know that half of all new vehicle buyers install accessories on their auto? Of those consumers, most are paying at least $250 on accessories, with the majority of new vehicle buyers spending near $1,000.
That amount is only projected to increase, the report said.
So how can dealerships snag part of this market and why haven't dealerships been capitalizing on this sector before?
John Fairchild, a high-performance Fixed Operations Coach, said one reason dealers have overlooked this aspect of revenue is due to fear of having extra stock of items that do not sell.
"In the past, if you bought it, it was yours, so dealers were very leery to buy a bunch of accessory inventory that may very well turn into more obsolete parts," he said.
But the tide may be changing.
"Some manufacturers are finally putting a real focus on accessories with programs that make it easy to succeed," Fairchild said. "The GMs, particularly GMC and Chevy Dealers, I work with benefit from their factory- sponsored program that allows the dealer to 'consign' inventory."
Fairchild said as part of the program, the dealership is paired with a representative who comes to the dealership, assists in installing displays and aids in selecting the price and accessories best positioned for success.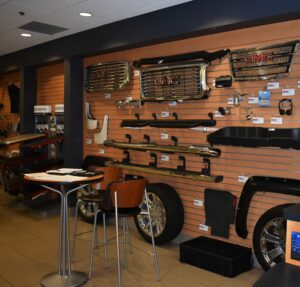 One dealership experiencing success with this new approach is Jim Ellis Buick GMC Mall of Georgia, located north of Atlanta.
Ron Gay, who serves as parts and service director at the dealership, said while there has been an embedded reluctance in the dealership world to push accessory sales, his dealership is using particular tools to change that outlook and boost sales.
Those tools include eye-catching displays.
"In order to be more effective with accessory sales we have a large, eye-catching display wall of popular and attractive accessories," he said. "This helps plant the seed for when our sales, services and finance teams offer the product."
Items on the display range from upgraded floor mats to fender flares to roll and lock bed covers.
Another way the dealership is working to increase the revenue in accessories is offering a robust 15 percent commission on selling accessories and having a stock auto unit on the floor that has accessories already installed.
"It's much more effective for the customer to see the accessory on a vehicle and to see how they can customize their new vehicle to stand out," Gay said. "We also install some popular accessories like all weather mats on every vehicle as standard equipment. Having accessories already installed on the vehicle when the customer test drives will almost guarantee that they will want those same accessories installed on the vehicle they choose to purchase."
The Web Can be Your Friend
The Internet continues to gain a reputation as an enemy of the brick and mortar dealership. With accessories, however, the web can be a strong ally.
Gay said while the largest gains are made on the showroom floor, the web can be used as a gateway. Before car shoppers even enter the dealership, they can browse the Internet to see what accessories are available and – depending on the web platform your dealership offers – to see how the accessories might look on a new purchase.
This allows car shoppers the ability to narrow down their choices and have a specific idea of what they want when they walk into your store.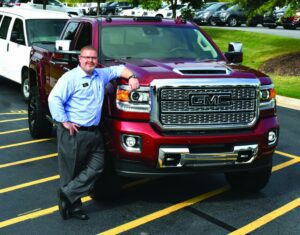 "As a GM dealer, we are aided with an online marketplace where our customers can shop for accessories and be directed to our store for purchase and installation. This helps supplement our store's accessories sales," Gay said.
Most other brands have similar platforms set up where potential buyers can surf through a variety of accessories and see how they will look on their auto.
One sector in dealership business that has traditionally well with accessories are upscale dealers.
"As a rule, hi-line dealers tend to do very well by accessorizing vehicle display units and in their 'pro-shop' style boutiques within the dealership. The atmosphere there is chic and sophisticated and compliments the luxury brand the car represents," Fairchild said.
Who is Buying the Accessories?
According to the report, Millennials are dominating the accessory market. The 18- to 39-year-old vehicle buyer makes up more 55 percent of accessory purchases. The remainder of the market is split among the other three demographic groups. The report said that the primary reason is young buyers want to personalize their vehicles with options and accessories. Another reason is to distinguish themselves from their peers. Regardless of the demographic, protection products rank in the top three in volume, revenue and profit. Window tint is another popular item in these three areas.
Ask For it
At the end of the day, before the sale is finalized, salespeople need to ask the car shopper if they want accessories. The report said that too many times salespeople overlook the opportunity and don't ask. Even if it as an afterthought, asking the consumer to buy the accessory needs to be ingrained as part of the process.