Herschel Walker came out to The NADA Show on behalf of Rocky Ridge Trucks and CBT Automotive Network could not miss the opportunity to sit down with the University of Georgia Legend where we spoke about his growing relationship with Rocky Ridge Trucks and how he has partnered with them to help recognize true American heroes.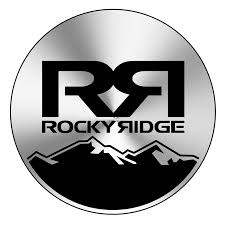 Located in Franklin Springs, Georgia, not far from his Alma Mater, Rocky Ridge Trucks can give your vehicle the lift, and the boost, that it needs to rise above the competition. Walker first heard about the company through American singer-songwriter Kid Rock. After some research, Walker realized that he knew the owners of Rocky Ridge and it was from those conversations that he became aware of the great outreach the company believes in.
He tells CBT, "they talked about giving away a tuck to first responders, veterans and military personnel. I said guys, I'm all in, to give away something to heroes, true American heroes- I'm all in… whatever I have to do I'm here with you". Walker went on to really drive home the immense sacrifices that these men and women make on a daily bases and how over the last ten years he has been honored and able to work alongside side these heroes who are not LeBron James, Hershel Walker or any sports players for that matter but real American heroes who put their lives on the line for our freedom, daily.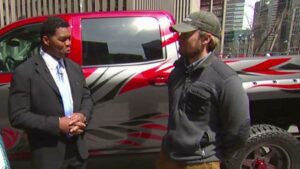 Brian Jason was the recipient of this year's truck presented to him by Walker on behalf of Rocky Ridge trucks. Jason, a Navy Seal in the American Armed forces was awarded a 2018 Chevy Silverado truck after being nominated by a former boss. Jason was one of the thousands to be nominated for this recognition and being the selfless person he is was thrilled to learn that he was this year's pick.