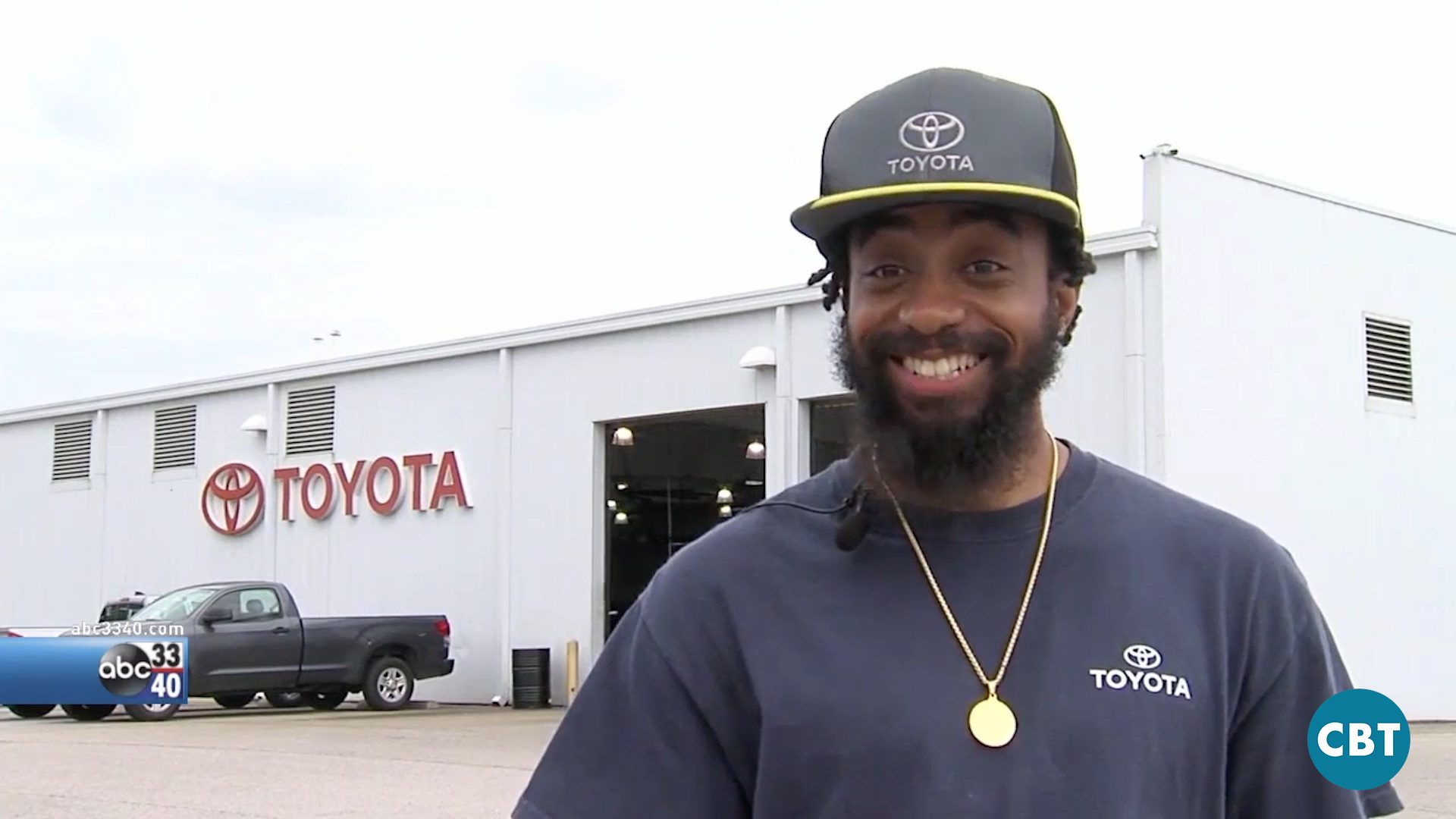 Terry Parker gets in and out of cars all day for work.
"Pretty much I stock all the new cars, take care of the lot, clean the lot," Parker said.
He's been doing so at Sunny King Toyota in Oxford for two months. But despite his daily interaction with cars, Parker wasn't using one to get there.
"I was bike-riding here; I even walked a couple of days, " Parker said. "The bus I rode it a few times , get off at the mall and come here."
Parker never complained or asked for help, but his worth ethic, timeliness and bike didn't go unnoticed.
"The day that turned it for all of us, was the day there was a thunderstorm and he rode his bicycle to work and was on time," said general manager Vernon Thomas.
The wheels started turning for Thomas and his staff.
"They got me a car," Parker said. " An Acura and paid six months of insurance for me."
The surprise was more than a materialistic gift for him.
"I don't have to ride my bike, my family doesn't have to walk, so it impacts my life a great deal," he said.
Read the original article here: https://abc3340.com/news/local/employees-at-oxford-dealership-buy-coworker-car