Jim Dunn, Vice President and General Manager of JM Lexus, joins Jim Fitzpatrick from the floor of the NADA Show to share his dealership's partnership with Lexus plus and how having a no negotiation policy saves the consumers what they value the most.
Admittedly, Jim explains how there was a phase when the dealers didn't listen to the consumers as strongly as they should have. Now, JM Lexus is doing just the opposite. A little over a year ago, JM Lexus became the twelfth Lexus Plus Dealership in the country. This was something that Jim and team have been targeting for a while as they were looking for ways they could enhance themselves to better serve their consumer.  The partnership with Lexus Plus was a welcome addition to the dealership in their quest to improve their abilities and support the ever-changing demands from consumers.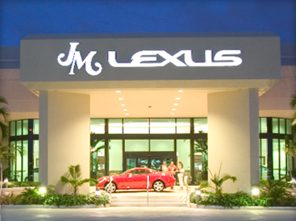 LM Lexus is no stranger to hard work and development. In 2015 they sold over 10,000 brand new Lexus cars. Jim then explains how that was possible and what it means to be a Lexus Plus Dealer. He first points out that they have one dedicated consultant. This means that a potential buyer talks to one person from the start until the finish. This one consultant handles everything from the lot to the F&I conversations. Another factor we learned may contribute to JM Lexus success is that they are a negotiation free dealership there everyone is more at ease and completely eliminating the back and forth tango that so many consumers find uncomfortable.