Developing context for a vehicle's price is important and a must-have for car buyers. Here to discuss that further is Michael Wulf, Vice President of Product at Kelley Blue Book, who says there is a way for dealers to leverage the KBB brand and trust all while bridging the gap from online to the showroom.
"We work in an industry where consumers and dealers come to the table with different expectations of the buying and selling process… we want to help both the consumer and dealer to make that transaction". Wulf said to CBT News, at The NADA Show, as he walked us through the why and how Kelley Blue Book provides context for each listed vehicle.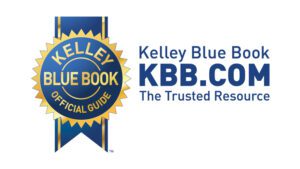 Transparency and the demand for it continues to bloom within the industry and across the nation's dealerships and so is Technology. Technology has provided an evergreen access to data and it gives Kelley Blue Book an advantage. For example, when operation their price advisory tool, they can go into 130 different regions where they can leverage transactions to create data that allows consumers and dealers to set or receive a fair purchase price.
Another element that has Wulf excited is KBB new program. The Trusted Advisor Program streamlines the vehicle trade-in and purchase process, delivering the fast, easy and more enjoyable experience dealers and consumers deserve. This program is intended to bridge the online experience to an easy in-store conversation. With three levels to choose from that include, lite, plus, and premier any large franchise or small independent dealership can choose their level of benefit that's right for them.